WPC Door Production Line
| | |
| --- | --- |
| Contactor of extruder |  Schneider brand |
| Motor in Extruder |  Siemens AC motor |
| Temperature Controller |  Omron brand |
| Inverter to protect driving motor |  ABB brand |
| Screw and barrel | Bi-metallic |
| Heater |  Cast Aluminum heater with SS cover |
| Gearbox | JC brand |
| Vacuum table |  Six meters length |
Your Premier WPC Door Production Line Manufacturer in China
WPC door production line is used to make 600mm, 800mm and 1000mm width wood-PVC door board with 40-50mm thickness.
WOOD-PVC door board production line has adopted conical twin screw extruder plasticizing function to make wood-PVC door board, the main material is PVC powder, wood powder and calcium carbonate powder.
WPC door production line use SJZ80/156 extruder with 75KW motor, mold is middle hollow, vacuum table is 6meters, haul-off is made as per the width of door board.
WPC door production line only make the main board of door line, if you want to make the whole door, you also need door cover profile and door frame, benk also make WPC door frame and cover manufacturing machine.
WPC door board is a new generation material to instead of wood door board, and WPC door board also can be recycled to used which is will protect our environmental, and the cost is much cheaper than wood door board.
Benk WPC door production line also can make PVC profiles after changing the moulds, but sometime it is maybe a little waste in the power consumption.
Benk will supply the best suggestions on the WPC door production line for your demands, just leave us your demand, we will supply your machines to the end WPC door.
Welcome to send me your inquiry on WPC door production line.
Data Sheet
Videos
Image gallery
Send Enquiry
Type of WPC door production line
| | | | | |
| --- | --- | --- | --- | --- |
| MODEL | YF600 | YF800 | YF900 | YF1000 |
| Max wide | 600 | 800 | 900 | 1000 |
| Hauling height | 140 | 140 | 140 | 140 |
| Hauling force | 40 | 50 | 50 | 50 |
| Hauling speed | 0.5-6 | 0.5-6 | | 0.5-6 |
| Extruder | SJZ80/156 | SJZ92/188 | SJZ92/188 | SJZ92/188 |
| Output(Kg/h) | 350-400 | 600-800 | 600-800 | 600-800 |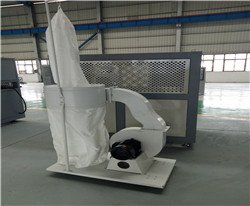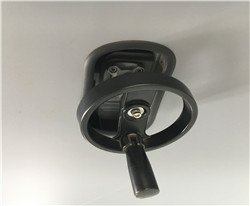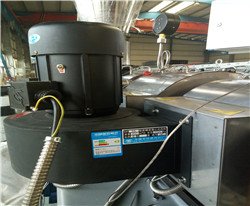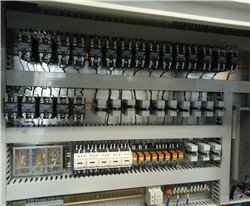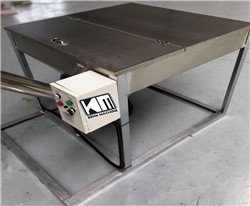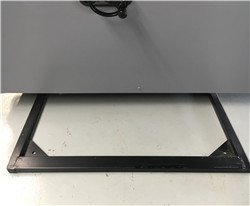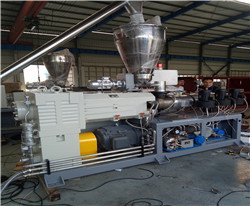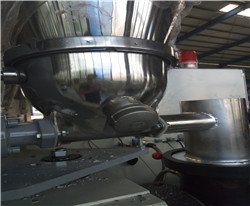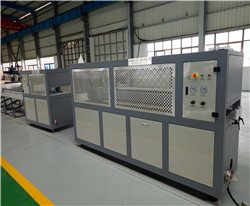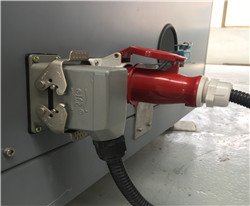 WPC door board production line: Your ultimate Importer's Guide
Are you looking for a WPC door production line? One that will allow you to produce high-quality WPC door boards.
Great, you're in the right place.
Often, importing machinery from overseas can feel like an overwhelming task.
New buyers and established companies alike may face problems such as finding a quality supplier, ensuring that the machinery are certified for their market, understanding payment terms and more!
In this article, we'll do our best to equip you with powerful information that will allow you to import a WPC door board production line with ease.
Let's begin:
Chapter 1: All you need to know about the WPC door production line
Hollow core structure WPC door boards
BENK Machinery, that's us, is a professional plastic equipment manufacturer. And one of our acclaimed lines is the WPC door board making line.
For one, we developed it after a lot of research & development. And we have incorporated the latest foreign technology.
What does this mean for you as the customer?
You'll find the line easy to install and operate. It is also well-priced and designed to be low-cost to run. Our current WPC production line customers have reported that it is reliable and produces high-quality products.
What can you make with this machine?
WPC door boards, mostly. The WPC door board has a hollow core structure with square holes.
Why a hollow core?
The hollow core structure ensures that the board consumes less material during production. This has a positive effect by keeping the costs of production low.
Reduced material consumption also lessens the impact on the environment.
Furthermore, the boards are light-weight making them easy to handle & transport. And they still retain the physical strength as solid core boards.
What the product dimensions?
With our WPC door production machine, you can produce boards with widths of 600mm, 800mm, 950mm, or 1000mm.
The board is extruded in one continuous piece from the extruder. Using transverse cutting, you can produce different lengths.
But if you're making boards for doors, the standard length is about 2440mm. The thickness of the board's walls can be between 3-30mm.
WPC board door resembling wood
1.1. WPC door board making machine line quotation
The first stage of ordering a WPC door production line is contacting the supplier and conveying your requirements.
This might be as simple as saying, "I need a WPC door board production line to make boards of widths this and that." In your inquiry, you can also state the raw material type to be used. For instance, whether it's powder or pre-compounded pellets.
Based on your needs, the supplier might send you a quotation. In this table, you'll see a standard quotation listing the main parts of the line along with the number of items. The quotation in some cases may also include the current prices for each component.
| | |
| --- | --- |
| Item | Quantity |
| 1. Screw loader for extruder | 1 set |
| 2. SJSZ series conical twin screw extruder | 1 set |
| 3. Calibration table (8m calibration mould + water tank) | 1 set |
| 4.Caterpillar style haul-off | 1 set |
| 5.Cutter unit | 1 set |
| 6.Discharge/stacker table | 1 set |
| 7.Electric control system | 1 set |
| Free spare parts (list) | 1 set |
1.2. WPC door board manufacturing process
In summary, the manufacturing process of WPC door boards proceeds as follows:
Mixing of raw materials (wood floor + resin + calcium+ additives) -> Extrusion -> Shaping -> Vacuum forming -> Cooling in water bath -> Pulling/traction -> Cutting -> Stacking/take off
Next, let's talk about the machines behind each process:
1.3.  Machine parts
Testing the WPC door board production machine at our factory:
1.3.1. Mixing by Hot and cold mixer
High-speed mixer being packed for shipment
Also called a high-speed mixer, it is a common piece of equipment in any plastic manufacturing factory that deals with PVC products such as pipes.
For WPC boards, we need to mix the PVC powder resin with Calcium Carbonate (filler mineral). We also mix in wood flour and other chemical additives.
A lot of people ask what is WPC board in full?
It stands for Wood-plastic composite board. Here, we have seen this is the case since PVC is mixed together with wood powder.
1.3.2. Extrusion by Conical twin screw extruder
An extruder is a piece of equipment that basically heats & processes raw material (PVC resin + additives) until they become a molten polymer blend that can be molded into different shapes when it comes out of it.
Main parts of the extruder include:
Motor + gear reducer
Feed section (Hopper + feed throat)
Screw & barrel
Cast aluminum heaters and cooling fans
Controls & electrical cabinet
For WPC material, the extruder used is the conical twin screw extruder. What this means is that there are two counterrotating, intermeshing screws inside its barrel. And the screws are tapered, –unlike those for the parallel extruder.
How it works
The first operation you carry out is feeding materials into the extruder's barrel where the screws are.
Once inside, the screws rotating motion propels the materials down a heated barrel.
Now, plastic resin doesn't melt immediately as it's exposed to high temperatures. Rather it softens gradually, as it is exposed to increasing temperatures in the barrel.
The screws motion also ensures that all the constituents are thoroughly mixed. It's also the screw's role to de-volatilize the molten polymer – which is the removal of air and volatile gases preventing the formation of air bubbles in the final products.
Basically, we can summarize the functions of the extruder as feeding, melting, plasticization, conveying, mixing, and devolatization.
When the melt reaches the end of the barrel, it's pumped into the mould by the action of the counterrotating screws.
You'll see what the WPC door production mould does shortly.
Advantages:
Here are some advantages of our WPC door board extruder machine:
– It uses an ABB inverter, low-voltage frequency converter
– Conical twin screws are better adapted to feeding and compressing the material, and for high-speed extrusion
– Advanced control system with automatic temperature regulation to guarantee excellent plasticization, and stable extrusion
– World acclaimed intelligent temperature controllers by Omron brand from Japan.
– Accurate heating & cooling system consisting of cast aluminum heaters with plate covers and wind fans for barrel cooling.
– Reliable drive system that adopts world-famous Siemens motor and gear reducers from Guomao, which is among the best brands in China.
1.3.3. WPC door panel mould
WPC hollow door board exiting the mould
The mould is a piece of equipment made of steel with its interior customized to create door boards – which are hollow in the middle. It is also fitted with heaters to maintain it at the same temperature as the extrudate.
You'll need it in your WPC door production line to shape the hot extrudate into the desired product.
It can be mounted and dismounted from the extruder easily allowing you to interchange it with another mould design, in case you want to produce different profile shapes.
Also in between the mould and the extruder, we install a breaker plate that supports a screen pack. The screen pack (consisting of metal sieves) is used to filter contaminants from the extrudate.
Roles: `
The main function of the mould is to impact the shape consistently at a constant throughput rate. It also hugely influences the WPC door panel's, physical properties, since it affects the orientation of molecules.
Thirdly, the mould also plays a part in the aesthetics of the surface of the WPC door board. For instance, to impart a glossy surface finish, the mould is heated to temperatures higher than that of the extrudate.
Advantages:
– The mould is made from high-quality stainless steel (3Cr13, 3Cr17) to withstand the abrasive nature of the molten polymer.
– For the best surface appearance of the door panels, the inner surface is highly polished to a mirror finish.
– You can also easily assemble and disassemble our door board extrusion mould
– It is highly stable and can handle high-speed extrusion
– We have optimized the channel to prevent any dead angles or retention.
We can also supply you with similar moulds for making uPVC window frames, or uPVC door frames, among other profiles.
1.3.4. Vacuum calibration table
WPC door board production line calibration tooling
The vacuum calibration table is typically rectangular with its structure made of metal frames.
It houses two main systems:
The vacuum calibration tooling
An auxiliary water tank
First, let's talk about the calibration part of the table:
In the WPC production line, the calibrator is a device used to calibrate (or standardize) the shape produced by the mould.
This is because the calibration tooling has the correct measure/product dimensions of the final WPC door board.
You can also say that the calibrator tooling consists of forming blocks machined to exact product dimensions.
Its inner surface is also highly polished to improve the surface properties of the WPC door profile and reduce drag resistance.
You might have noticed that there are hoses (pipes) attached to it.
What do they do?
Well, they are water hoses and vacuum lines. The vacuum tooling has channels in its interior to allow cold water to circulate through it. But the water doesn't come directly with the profile.
There are also vacuum channels. With the vacuum lines connected to the vacuum pumps, the pumps remove any air inside the tooling, which creates positive pressure inside the WPC hollow profile. This causes the profile's walls to be drawn against the inner surface of the calibrator.
Once the door board's wall comes into contact with the cold surface of the vacuum calibration tooling, it is cooled and subsequently hardens. This ensures that the dimensions are retained.
Some water may be allowed to leak between the calibration tooling and the board for lubrication.
Advantages:
– Our vacuum calibration table comes with a heavy duty frame to support the calibration tooling, controls, water tank, water re-circulation system, heat exchanger, and vacuum pumps.
– The calibration mould is made from 304 stainless steel for longer life due to the abrasive nature of hot plastic on metal.
– You can easily change the mould by disconnecting the lines and dismounting it from its rail system
– Under the calibration tooling, we have a water tray to collect any leaking water.
– You can also move the table using handles up or down, or sideways so as to accurately line it with the extruder.
1.3.5. Water tank
You'll need a tank flooded with chilled water to cool and harden the WPC door board profile.
The water tank is mounted just after the calibration tooling.
Inside the tank, we install nozzles to create forced turbulence so as to prevent the stagnation of a layer of warm water around the profile. This improves the cooling efficiency.
Usually, the water is chilled to temperatures of about 10 to 15oC.
As the profile exits the water tank, there is residual water on it. So near the end of the calibration table, we have installed blowers that blow air onto the surface of the WPC door board.
Water tank on the vacuum calibration table
In this image, it is lowered, but you can see air blowers mounted at the tank exit.
You can have your water tank length customized to match your desired speed of production. Typically, the length of the tank is between 2meter to 4 meters.
And the entire calibration table can have lengths of 6 to 8 meters.
Advantages
– Our water cooling tank is specially made to guarantee the highest cooling efficiency
– All water contact parts are made from stainless steel to counter any effects of rusting, and to make the tank easy to clean.
1.3.6. Haul-off machine rubber block type
Haul-off machine next to the cutter
When the hot extrudate leaves the mould, it needs to be constantly pulled down the line otherwise it may distort & deform.
The pulling force is provided by the haul-off machine. For WPC door profiles, the puller used consists of two caterpillar tracks with rubber blocks.
The caterpillar tracks may be driven by one motor or separate motors. But it is preferable to use separate motors.
The important aspects of the puller
Most issues that affect pullers include slippage—the action of slipping. Second, has to do with maintaining a consistent drawn down ratio (rate or pulling).
Both issues will lead to inaccurate profile dimensions.
Rubber block type haul-off
Advantages of our Puller
– Our puller belts are specially made to prevent slippage with anti-slippery and anti-abrasive properties.
– The upper caterpillar track can be adjusted up or down so you can work with different profile sizes.
– By adopting PLC control, the puller, extruder and cutting machine can be easily synchronized.
– The puller for the WPC door board making line adopts famous brand parts including a Siemens asynchronous motor.
1.3.7. Cutting machine
 Cutter for WPC door panel making machine
The cutter sits at rest until it receives the cutting signal. Its role is to simply cut the WPC door panel profile into length-wise pieces.
Advantages
Our cutting machine delivers low noise, quick cutting experience. At your request, we can fit it with a dust collection device.
The saw is also pneumatically controlled. Best of all it works automatically, with no human intervention.
1.3.8. Stacking platform
Finish profile emerging onto the stacking platform
The stacking platform also called a tilting table performs the take-off function. Basically, it offloads the finished WPC door boards from the line.
There is nothing complicated about the stacker. As you can see, there is a rectangular platform consisting of stainless steel rollers.
The WPC door board can glide across them as the puller loads more profile into the cutter.
Advantages
Similar to the cutter, the stacking table works automatically. After it detects the presence of a cut WPC door board, it activates its tilting mechanism powered by two air cylinders.
So items can slide off the line easily.
1.4. Other machines
In addition to items listed in the WPC door board making line quotation, you may also require other machines for different tasks.
One of these machines is the hot and cold mixer which we have already mentioned.
You may also need recycling machines to recycle scraps generated during production. Reprocessing the scraps ensures that you don't waste any raw materials.
The recycling machines include:
– Crusher — consists of knives use to chop the scraps into smaller pieces
– Milling machine —Also called the plastic pulverizer, its role is to mill crushed scraps further into small pieces that can be mixed together with a fresh batch of raw materials and fed into the extruder.
Besides these, you will also need the:
Water chiller —for the water cooling tank.
Air compressor —to supply compressed air to pneumatic components in the line.
With the WPC door board production line alone, you'll produce plain white door boards at best.
So you might need a surface treatment machine to decorate the board with different colors, patterns, etc.
We'll shortly talk about this but first, let's go over how raw materials are prepared for the WPC door board production process.
1.5. Preparation of raw materials for WPC Board
Wood flour
There are different ways to mix (compound) PVC resin with other constituents before we feed it into the extruder.
For WPC door board manufacturing, there are two main ways:
Dry blend mixing using the hot & cold mixer
Melt compounding using a WPC pelleting machine.
We generally prefer dry blending, as it allows you more control over the formula since you'll prepare the raw materials at your factory.
What's more, a hot & cold mixer is generally affordable than getting a complete pelletizing line.
1.6. Surface decoration techniques & final finishing process
You'll need to decorate the surface of your WPC door boards so as to make them attractive to customers. And there are several ways to do this including:
Hot stamping with foil also called thermal transfer foils
Applying a glossy oil layer (PVC paint vanish)
Lamination
Along with surface decoration, several other processes are carried out during the finishing process of WPC door boards including:
Sanding—It is carried out with the WPC panel sanding machine that uses abrasive sisal rollers for polishing.
Door engraving — You'll need a CNC door engraving or carving machine to create various shapes, flowers, and patterns on the surface of the WPC door boards.
Creating the lock hole —You'll need a hole milling machine that is used to create grooves & holes in the door.
Usually, sanding and door engraving are carried out first, before lamination or printing. The WPC door frame that will hold the WPC door will also be assembled. Afterward, accessories such as locks, hinges, and handles are fitted and the door attached to its frame completing the WPC door production process.
You can have different finishes on your WPC doors including:
– Pure white
– Wooden Red
– Brushed silver
– Mahogany
– Wooden Marple
– Ivory white
– Oak
– Cherry
– Teak
– Walnut
– Fir
If you need to manufacture frames & architraves for your WPC door factory, just contact us. We can supply the Window/door frame manufacturing line at a competitive price.
Example of a PVC door frame architrave used to frame a doorway
Chapter 2: Benefits of our WPC door production line
There are numerous benefits of buying one of our WPC door board making line. Some include:
The WPC door extrusion machine is both CE, SGS and ISO9001 certified.
We offer excellent after-sale services including free spare parts and video technical support after you buy our machines.
You'll get installation support after the machine arrives at your country. We can send our engineer for on-site installation and testing. Furthermore, the engineer can offer training to your first line operators until they can operate the machine by themselves.
12-month warranty on our WPC door production line.
PLC control will allow you to easily run the machines, use less power, get highly accurate products, have lower running costs, and achieve high safety standards.
The voltage can be customized. And we make it easy to set up the electrical connection by supplying cables & plugs.
You'll get all the necessary documents written both in English and Chinese. Such documents include layout plans, water scheme, user manual, and electrical diagrams.
Quick reply to our customer inquiries.
We make the mechanical components with our CNC machines with a focus on high precision.
We use international brand parts for the electrical components.
Our production flow from sawing, cutting, lathing, welding, and assembling adheres to strict QC standards.
We have a lot of experience exporting plastic extrusion equipment with our machines currently in use in more than 60 countries around the world.
High-quality finished WPC door boards produced by our line
Chapter 3: WPC door production line price
So how much does a WPC door making line cost? You can buy a new line anywhere from $50,000 to $100,000. The cost of the line varies per individual customer since its based on their requirements. That's why we provide a general price range.
Pricing terms
When you buy the line from Chinese manufacturers, you'll be given different pricing options. Let me take this time to introduce you to different kinds of pricing:
FOB (Freight On Board & Free On Board) — In the final price, the supplier will include the cost of delivering the product to the nearest port, mainly in their home country. From there, the customer caters for the shipping costs until the product reaches their premises, country or address.
EXW (Ex Works) — In this pricing model, the buyer covers the costs of transporting & shipping the product from the seller's door or designated premises to your door. The price that you get reflects the costs of the WPC door board production line only.
Cost, Insurance, and Freight — For this pricing term, the purchase price will include the cost of sea freight and insurance for the goods as they are in transit to your nearest port. From that port, you'll be in charge of bringing the goods to your address.
These are just some of the pricing terms you'll encounter as you purchase the WPC door making machinery. I saw it fit to discuss these pricing terms so you can know what abbreviations like FOB mean.
Get the best price for the WPC door board making machine
If you are interested in the PVC/WPC wood plastic profile extrusion production line, just send us a message. We'll do our best to reply to your request as quickly as possible.
Chapter 4: Tips when importing a WPC door board production line from China
In this chapter, I'll drop some tips that will help you identify the best Chinese suppliers to partner with. Finding a reputable manufacturer will save you a lot of trouble, and make your importing process successful.
Choose a supplier with all the necessary quality certifications. Their products must also comply with the safety standards for your market. For instance, in Europe, the machines need a CE certification mark.
It is also advisable to try and visit the manufacturer. This will allow you to inspect their premises, certifications, production process, etc. Not all customers can travel to China. Those that can't hire professional companies to check on their behalf.
It's a good practice to communicate with your supplier frequently and regularly about the progress of your machine once production has started. For instance, asking to be notified about milestones, any possible delay, etc.
Right before shipment, the best practice is to have the WPC production line fully tested.
Next is to be aware of subcontracting that might be common. Do your best to ensure that you'll be working with the actual manufacturer.
The written contracts should be signed, chopped, and legally binding based on local laws.
If you're completely new to importing machines and feel confused, you can find freight forwarding agents, customs agents, and importers exporter agents to guide you through the various procedures.
Keep your documents such as written agreements properly and safe.
Chapter 5: Introduction to WPC door boards
Here is a video showing the installation process of a composite door.
5.1. Applications of WPC door boards
You'll be happy to learn that in addition to WPC boards being used to construct complete doors, they can be used as:
– Clapboard
– Elbow boards
– Advertisement boards
– Furniture board for residential and office furniture
– Paneling and partition boards
– Decorative panels
– In exhibition stands
– False ceiling
– Display panels
– Shutters during construction works
5.2. WPC door advantages
WPC composite doors are on the rise in many markets thanks to their many advantages over conventional doors made from materials such as steel, solid wood, or wood derivatives such as plywood, chipboard, etc.
So why do customers seem to love WPC doors:
Real wood imitation — WPC doors are almost indistinguishable from real wood doors. You just laminate them with different wood designs. What's more, they have a wood grain texture with a wood scent since their formula includes real wood floor.

WPC Solid Door frame frame

No harmful substances—The manufacturing process of WPC doors don't utilize glue, unlike chipboards, plywood doors, etc. So you'll not find substances such as formaldehyde.
The WPC board is not prone to cracking, splitting or warping, unlike wood products.
WPC door panels are also water-proof and mildew resistant.
They can be used for many years.
WPC doors don't require regular maintenance such as painting or varnishing.
Carpenters find them easy to work with just like real wood and they are easy to install.
8. The boards are stable against high temperatures and moisture.
9. They are 100% recyclable and can decompose in the environment. Similarly, by reusing byproducts of wood they can have a positive effect on forests by reducing the number of trees cut.
They can take on different colors and wood grain designs.
They have great processability and can be worked on with normal woodworking tools such as saws, or drills.
WPC doors are considered a new type of environmentally friendly product.
5.3. WPC door price
WPC doors are relatively inexpensive and still superior to similar doors. A WPC door could costs anywhere from $60 to $200 depending on its construction, quality of accessories, etc.
5.4. WPC door frame installation
So what do you need to construct a complete WPC door:
Figure: Labeled part of the door
– Lockset
– Hinges
– Door still
– Door frame
– Bolts
– Lock hole
– Frame and architrave
There are usually different types of frames including A-type door frame, B-type door frame, E-Type door frame, and K-type door frames.
Contact us
Contact person: Tony Cao, Manager at Benk
Email: [email protected]
WeChat/WhatsApp: +86-13052271776
Phone: 0086-512-58901463
Visit our factory
China and several other countries hold major import and export fairs. Our company representatives attend several international trade fairs where you can come and meet us face to face.
We are hoping to work with you soon. More lines offed by Benk Machinery include:
1.      Plastic sheet extrusion line
3.     Plastic pipe extrusion machines
References
Extrusion – Nguyen Thanh My
Plastic extrusion Technology