Best One of PPR Pipe Extrusion Line Manufacturers
Send Inquiry Now!
Power Energy Machine
Advanced Germany Tech
High Speed Production Line
PPR Pipe Extrusion Line
| | |
| --- | --- |
| Extruder | Single screw extruder with Siemens motor |
| Extruder |  40Cr with heater can be working for 10 years |
| Vacuum tank | Two segments with pump and filter |
| Haul-off |  Caterpillar haul-off with motor and reducer |
| Cutter |  Non-dust cutter and measure |
| Winder | Single or double-disc winder |
| Total length | 25-30 meters length for the whole line |
| Max. OD | 160mm |
Choose BenK PPR Pipe Extrusion Line, Choose Beautiful Future!
Benk 16-63mm PPR pipe extrusion is used to produce 1/2-2.5inches Polypropylene-Random pipes(or named PP-R pipes), it is widely used for cold and hot water pipeline, PPR pipe production line needs single screw extruder as the main extruder.
Main tech data:
Size: 25m x 2m x 3m
Whole line power: 130Kw
Production capacity: Max. 200kg/h
Benk as a leading PPR pipe producing line factory in China, which is based in Zhangjiagang city, if you want to visit our factory, we can arrange car to pick you up from Shanghai Pudong international airport. Send your request by email now!
Main tech data:
Size: 25m x 2m x 3m
Whole line power: 130Kw
Production capacity: Max. 200kg/h
20-160mm PPR pipe extrusion line is the same machine with 75-160mm PPR pipe extruding machine, as a professional manufacturer in China more than 20 year, benk use the most advanced technology in the production to increase the output and save the power.
Main tech data:
Size: 30m x 2m x 3m
Max. speed: 23meters/min
Production capacity: Max. 400kg/h
Your Premier PPR Pipe Extrusion Line Manufacturer from China
BENK PPR pipe extrusion line also named polypropylene-random pipe production Line which is used to produce PPR pipe, PPR pipe is used to supply hot water in our home or construction area. PPR pipe usually is a co-extruding pipe making machine, as the price of inner side raw material PPR is very expensive, and we can use a cheaper raw material in outside in order to save cost for making PPR pipes.
BENK is a professional PPR pipe manufacturing machine factory located in Zhangjiagang city, China, it is close to Shanghai international port, you are always welcome to visit our factory and check the quality of our PPR tube extruding machine.
If you want to know the prices of BENK PPR extruding machine, please send email to us and let us know your sizes of PPR you need, we will make the full quotation for you, including the extrusion process diagram for your plant.
PPR pipe is connected by welding machine which is same as HDPE pipe, if you need PP-R pipe heating machine as an auxiliary machine, please tell us, we will find the reliable supplier from China for you, and test the machine in our factory.
BENK PPR pipe extruding line consists of vacuum auto loader, single screw extruder, extruding die(as per the diameter of pipe you need), vacuum tank, cooling tank, haul-off, cutter and stacker. BENK PPR pipe machine can produce PPR pipe with OD 16-110mm, with production capacity range 100-300kg/h.
Please contact us for full quotation of PPR production line Now!
Data Sheet
Videos
Image gallery
Send Enquiry
| | | | | |
| --- | --- | --- | --- | --- |
| Model | BKE-63 | BKE-63 | BKE-160 | BKE-160 |
| Pipe range | 16-63mm | 16-63mm | 75-160mm | 75-160mm |
| Extruder | SJ65/33 | SJ60/38 | SJ75/33 | SJ75/38 |
| Type | Single out | Double out | Single out | Single out |
| Capacity | 100-150KG/H | 350-400KG/H | 200-250KG/H | 450-550KG/H |
| Main motor | 45KW | 110KW | 75KW | 160KW |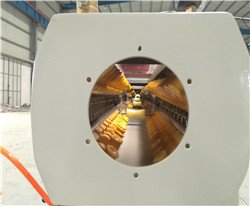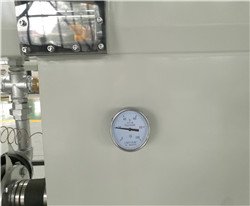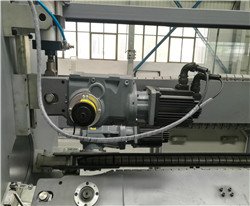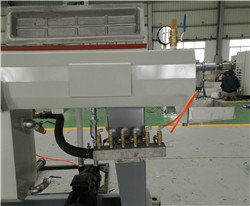 PPR Pipe Extrusion Line: The Ultimate Importers Guide in 2018
With the rise in urbanization, there has been a demand for cheaper, durable, and greener products.
This demand has lead to the widespread adoption of PPR pipes in China and around the world.
Plastic pipes are gradually replacing steel pipes, concrete pipes and galvanized pipes.
In fact, the China Plastic Pipe Industry Association hints that the usage of PPR pipes is increasing year by year.
In this guide, you will learn all about PPR; from the basics to how to manufacture them.
Read this through, and you became an expert on the subject.
So, let's start:
Chapter 1: What are PPR pipes?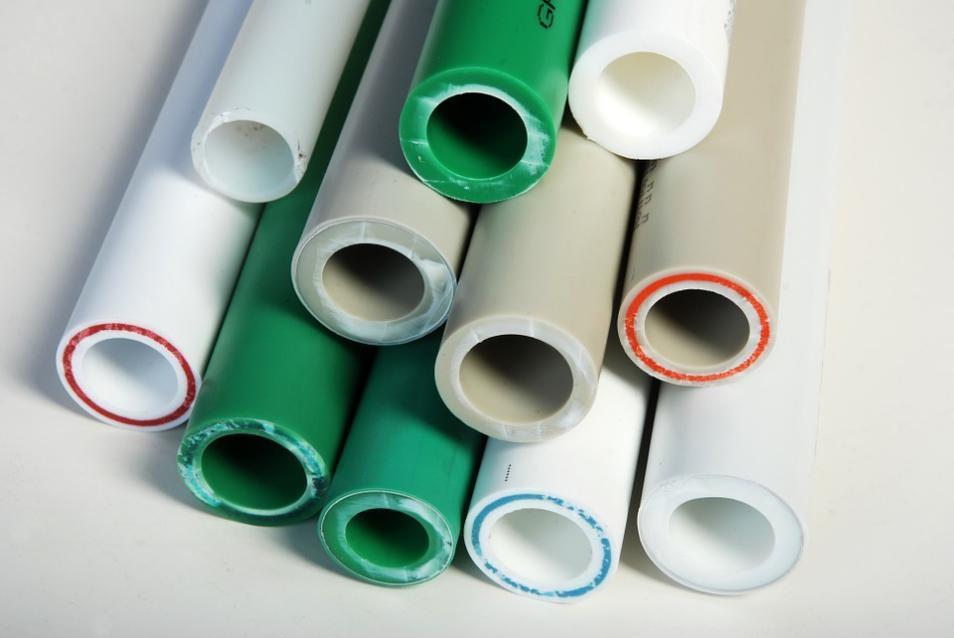 Figure 1: PPR pipes with different colors
1.1 What is the definition of PPR?
They are solid walled pipes manufactured using polypropylene random copolymer.
We use them in hot or cold plumbing systems mostly in residential areas.
How do we connect PPR pipes?
To connect PPR pipes together or to their fittings, we must first heat them.
This is called fusion welding.
And you use a PPR Pipe Welding Machine.
Here is a video that will help you understand how PPR pipes are welded.
You may notice that the biggest benefit of PPR is that we don't need glue to join them together unlike PVC pipes.
The joins created by fusion welding are also strong and water-tight.
In this aspect, PPR pipes are more economical.
1.2.1 Raw material for PPR Pipe
I told you earlier that we use polypropylene random copolymer to make PPR pipes.
But, what is it?
It is a thermoplastic resin made by the polymerization of polypropylene with ethylene.
It has desirable properties such as a broad range of melting points and high melt flow rate.
This makes PP random copolymer thermoplastic very suitable for injection molding and extrusion.
We use injection molding to make PPR fittings and extrusion process for manufacturing PPR pipes.

Figure 2: Image showing PP RP 100 granules
You can get PP-Random copolymer in form granules.
We recommend PP PR 100 resin granules.
1.2.2 Does PP RP 100 have any advantages?
Yes.
It is easy to die.
You will only buy a TiO2 master batch pigment available in different colors such as green, white, black, red etc.
PP RP 100 also has good impact resistance, excellent processing performance, and density of about 0.9g/cm3.
It is among the lightest thermoplastic resins.
1.3 PPR Pipe Fittings
Figure 3: Various types of PPR fittings
PPR pipe fittings have many uses:
Like connecting PPR pipes together, join PPR to galvanized metal pipes, attaching taps among other uses.
The fitting's size has to correspond to the pipe's size.
For example, if a pipe has an outside diameter of 25mm, we need a socket fitting with a diameter of 25mm.
To make it easy for the customer to match the pipe to the fittings, the size details are milled on fittings.
Next, I will show you how some fittings are used:
Okay, PPR pipes are sold in standard lengths of 4 meters.
If we want to join two PPR pipes together, we weld them into a socket.
Figure 4: PPR Socket/Coupling
To join three PPR pipe sections, we can use a tee.
We may need to create a 90-degree angle between two PPR sections, thus we use an elbow.
Figure 5: PPR elbow
Some fittings such as male and female tees, are made using plastic and metal such as brass, galvanized steel, or copper.
Figure 6: Female PPR Tee
1.4 PPR Pipe size table
In PPR Pipe size table, you can see the various diameters of PPR pipes.
We also classify PPR pipes according to the pressure they can handle.
You will notice that as we move from PN1.25 to PN2.5, the diameter increases as the pressure rating increases.
PN 1.25
PN 1.6
PN 2
PN 2.5
Outside

Diameter

Wall

Thickness (mm)

Wall

Thickness

(mm)

 Wall

Thickness

(mm)

Wall

Thickness

(mm)

20 mm
1.9
2.3
2.8
3.4
25 mm
2.3
2.8
3.5
4.2
32 mm
3.0
3.6
4.4
5.4
40 mm
3.7
4.5
5.5
6.7
50 mm
4.6
5.6
6.9
8.4
63 mm
5.8
7.1
8.7
10.5
75 mm
6.9
8.4
10.3
12.5
90 mm
8.2
10.1
12.3
15.0
110 mm
10
12.1
15.1
18.3
160 mm
14.6
17.9
21.9
26.6
1.5 Does the PPR pipe strength decay by temperature?
This is a commonly asked question, and I will take time to address it here.
Yes…heat can distort plastic pipes made of PVC, ABC, and PE.
However, PPR pipes can withstand high temperatures making them suitable to carry hot water.
For instance, PPR pipes without pressure have an operating temperature of 100o C.
Vicat softening of PPR pipes occurs at 152.2oC, which is higher than that for ABS, PVC, and PE pipes.
Conclusion
In this chapter, you have gained some basic knowledge of PPR pipes.
Next, I will show you how you can manufacture PPR pipes, the equipment you need, how it works and more!
So, let's go…
Chapter 2: The PPR pipe Manufacturing Process
Figure 7: PPR manufacturing line
In a very basic explanation of the PPR pipe manufacturing process:
We take the thermoplastic material (in form of granules), heat it until it becomes a molten liquid, pass it through a mold in shape of a pipe, and cool until it becomes a solid pipe.
In summary, heating is done in the extruder.
Shaping is done in the mold.
Cooling takes place in the vacuum calibration tank and cooling tank.
Are you ready to learn this process in detail?
Let's start by looking at:
2.1 The working process of PPR pipe machinery
PP PR Resin Granules + Color Master-batch → Vacuum Auto Loader→ Hopper Dryer → Single Screw Extruder → Color/Marking Line Extruder → Spiral Mould → Vacuum Calibration Tank → Spray Cooling Tank → Printer → Cutter → Stacker
2.2 How the Equipment in a PPR Pipe Production Plant Works
Let's take a tour of the PPR pipe factory.
2.2.1 Vacuum Loader
The first equipment we encounter in a PPR Pipe manufacturing line is a vacuum auto-loader that's also called a vacuum feeder.
Figure 8: Vacuum Loader
You can tell by its name that it does some loading or feeding.
Actually, it feeds the raw materials (PP PR resin and color masterbatch into the hopper dryer).
2.2.2 What is a hopper dryer?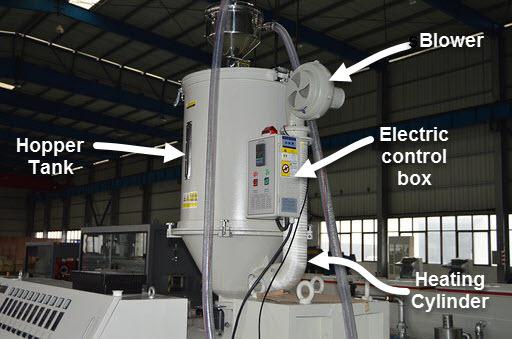 Figure 9: Hopper Drier showing main parts
Also called a hot air dryer, it resembles a tank mounted on top of the extruder.
Besides holding the PP PR resin pellets, it also drys them.
See, the granules or pellets can collect moisture on their surface.
So how does drying occur?
Good question…
Our hopper dryer has a heating mechanism consisting of a blower, heater, heating cylinder, and electrical control box.
The blower draws in ambient air from the surroundings.
A heater heats the air.
Then, the heated air is blown through the heating cylinder into the bottom of the hopper tank.
As the hot dry air, passes over the pellets, moisture is absorbed.
You can adjust the temperature using the electric control box.
There is an opening called a feed throat at the bottom of the funnel-shaped hopper.
Once the raw materials are dry, it opens allowing the raw materials to descend onto the turning screw by gravitation force.
2.2.3 The single screw extruder
Figure 10: Extruder showing the screen changer
With the extrusion process,we can create PPR pipes with a fixed cross-sectional profile.
Extrusion happens in the extruder.
I'll briefly explain how it works…
The extruder has a barrel, which is hollow and circular.
It houses a screw.
If it is a single screw, we call it a single screw extruder.
There is a decrease of the barrel's diameter down the extruder.
I will tell you its significance later.
But now, the raw materials will fall on the screw's feed section.
The screw has three main sections:
Feed zone
Compression/transition/plasticizing zone
Metering zone
After the feed zone receives the raw materials from the hopper's feed throat, it pushes it forward.
For this to happen, the raw materials must adhere/cling on the barrel and slip on the screw.
Maintaining the right temperature in the feed zone is very critical.
Failure to which will cause the raw materials to just move around the barrel and not forward.
What about the compression zone?
In the compression zone, the channel depth is less than in the feed zone.
This forces the screw to press the raw materials against the barrel with increased forced (compression).
Melting of the granules to molten polymer also occurs in the plasticizing zone.
So does homogenization or mixing of the melt.
Finally, we have the metering zone.
It facilitates the delivery of the polymer matrix to the die.
2.2.4 Color/Marking Line Extruder
Before we talk about the plastic pipe marking line extruder, I want to show you a picture of a PPR pipe with a marked line.
Figure 11: PPR pipe showing red line
Why do we mark our PPR pipes?
It is essential to keep track of each pipe, know where it's going, and what it is carrying.
We use color and lettering to tell what each pipe contains.
If we don't color our pipes, it going to confuse and even pose a danger to the user.
Markings for PPR pipes
PPR pipes with red strips, signal that they are for hot water.
And those with green stripes, channel cold water.
In the PPR pipe extrusion plant, we use a plastic pipe color marking line small/mini extruder for marking.
Figure 12: Mini Extruder/Coloring extruder for PPR pipes
Why do we call it mini or small?
It's smaller than the single screw main extruder.
But don't be mistaken, the mini extruder has all the main parts of an extruder including the screw, barrel, motor, gearbox, and electrical parts such as an inverter, contactor, relay, temperature sensor & breaker.
2.2.5 Co-extrusion spiral die
Preliminary shaping of molten polymer into a PPR pipe starts at the die.
The die sets the pipe's approximate inner and outside diameters.
You will notice that I have said "approximate inner and outside diameters."
Yes…the die gives the PPR pipe its roughcut dimensions.
To get international accepted dimensions of the tube, you will need to calibrate or fine-tune the PPR pipe using the vacuum calibration tank.
We will talk about calibration later, but first, let's see what the co-extrusion spiral die does:
Figure 13:  Co-extrusion spiral die connected to the main and mini extruder
When we have two extruders (main extruder and color extruder), there are two melt streams.
To combine them, we use a co-extrusion die.
I will not get into the technical details regarding dies, but just note that there are two types of dies for pipes and tubes; cross-head dies and spider dies.
You can learn more about dies from this resource (Pipe and Tubing Dies).
2.2.6 Vacuum calibration tank
In the vacuum calibration tank, you cool the hot PPR pipe that has left the extruder, at the same time, sizing it to the desired size.
Sizing starts at the entrance of the calibration tank.
Here, you will find a calibration sleeve (also called calibration or sizing tool).
Figure 14: Vacuum calibration tank showing control panel and sizing sleeve
Its diameter corresponding to the dimensions of your final pipe e.g. Ø20 calibration, Ø25 calibration.
You can buy different sizing sleeves and fit them on the vacuum tank.
We use sleeves made of special metal alloys.
They facilitate excellent heat exchange and generate minimal friction allowing the pipe to slide through easily.
As you shop for a PPR pipe making machine, be on the lookout for the specified range of diameter the vacuum water tank can accept for instance, 16mm to 2000mm
At the entrance, the upstream end of the tank, there is water draining onto a tray.
The cooling waters facilitates cooling as the pipe enters the tank.
So, what is the working mechanism inside the vacuum calibration tank?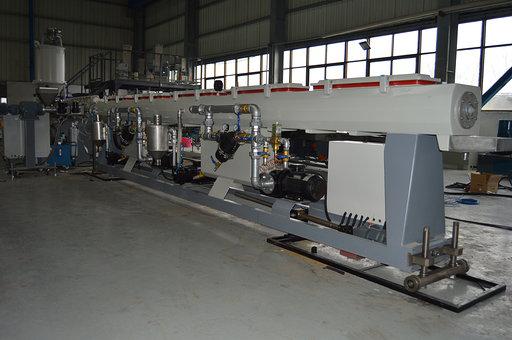 Figure 15: Vacuum calibration tank side view
A vacuum inside the tank results in positive pressure being created inside the PPR pipe.
This will force the outside of the pipe against the inner race of the sizing sleeve.
Thus, the outside diameter is set this way.
We can also control the wall thickness of the PPR pipe in the calibration tank.
You can do this by varying the  PPR pipe haul-off /take-off/pulling speed relative to the exit speed of the PPR extrudate from the die.
If the take-off speed is higher than extrudate's exit rate, the thickness of the pipe will decrease.
Figure 16: Control panel for Vacuum tank
There are a set of rollers inside the vacuum tank to guide the PPR pipe.
These rollers may be placed above the pipe to pass the pipe underwater, or below the pipe to support it as it's spray cooled.
2.2.7 Spray Cooling Tank
Figure 17: Spray Cooling Tank
After calibration and cooling in the vacuum calibration tank, we still need to cool the pipe further before it's cut, stacked or wound up by a winder.
But why?
Cooling helps prevent the pipe's deformation as other machines handled it.
So what's inside the cooling tank?
There are spray sprinklers or nozzles along the length of the tank.
Other mechanical parts of the spray tank include water reservoirs, drip pans, heat exchanger, turbo filters, and vacuum pump.
Spray tanks can have two or three chambers to increase the cooling capacity.
And are typically 6 to 9 meters in length.
But you can order a custom-made cooling tank with a length of up to 12 meters depending on your processing needs.
So, how does cooling of the pipe occur?
Cold water droplets, chilled to about 45 °F, strike the hot surface of the PPR pipe.
They rapidly absorb heat from the pipe.
Since the spray tank has a closed circuit water system, the warm water is simply filtered, cooled and recycled.
Filtering the water will help you prevent the spray nozzles from clogging.
2.2.8 Printer
You will need to print the company's name, logo, pipe's diameter, logo etc.
To do this, there are two types of printers you can use to mark your PPR pipes:
Pipe inkjet printer
Laser printer
The inkjet printer is a low-tech mechanical device with an ink tank, and word wheel embossed with the information you want to print.
It's less expensive than the laser printer. However, it suffers some drawbacks such as high ink consumption and maintenance.
The laser marking machine uses a special kind of powdered ink to print characters on the PPR pipe.
It uses advanced technology with some laser printers equipped with touch screens and automatic meters.
Thus the printing done by the laser printer tends to be cleaner, less messy or dirty and highly legible.
Unlike an inkjet printer where the characters and fonts embossed permanently on the blocks, you can easily change the text and font on the laser printer.
The markings are also wear-resistance and difficult to remove.
Thus, we recommend a laser printer to our customers.
2.2.9 Haul-off or Puller
Figure 18: Puller
We use the puller to draw the pipe from the corrugator are permanently and to guide it to the cutter accurately.
The puller consists of caterpillar tracks made of rubber or other special materials that enhance the grip on the pipe and reduce slippage.
Our puller has two tracks, but some have pullers have three or four tracks.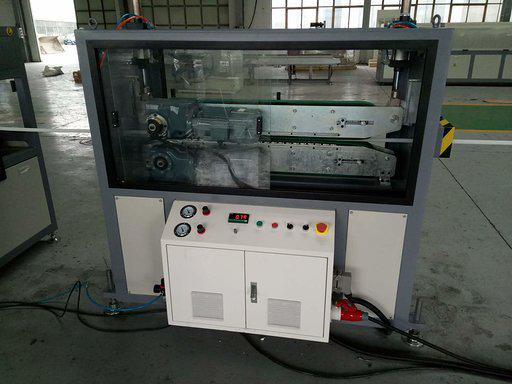 Figure  19 Tracks inside the puller
You can lower the caterpillar track on the pipe to increase its hold.
A motor drives the tracks, and a high-quality frequency converter sets the speed.
There are also speed indicators fitted on the puller.
2.2.10 Planetary Cutter
Figure 20: Cutter adjacent to the puller
PPR pipes, e.g. from 20mm to 160mm can be cut into standard lengths of 4 meters and 5.8 m.
In that case, you will need a no-dust planetary cutting machine.
To minimize sawdust inside the pipe a circular saw performs the initial cut, and a saw blade finishes off the cutting.
Figure 21: Planetary cutting device
The cuts are smooth and uniform, and there is no need for further grinding or processing.
Other advantages of our cutter include:
It adopts advanced technology, such as a PLC control that controls all the mechanical devices such as the moving cylinder, clamping cylinder, etc.
This ensures high accuracy and efficiency.
The cutter is also low noise, and suitable for high-speed production.
2.2.11 Stacker
Figure 22: Stacker
You can employ personnel to off-load the PPR pipes from the line and stack them.
Alternatively, we have included an automatic stacker in our PPR processing line to enhance its performance & automation.
By do this, our customers save time and labor costs in the long run since they require few employees, about two, to manage the processing line.
You can also wind the PPR pipe into a coil like in the picture below.
Some PPR pipe coils lengths include 100 m, 150m, 200m, etc.
Figure 23: PPR pipe coil
To wind the pipe, you will need the automatic PPR pipe winder.
It's fitted with a torque motor and the winding speed is determined by the pipe extrusion speed.
You can also choose between a single or double spool winder.
Typically, double and single winders are suitable for tubes with diameters of 16 to 63 mm. And a single winder for pipes with diameters of 63-110 mm.
Technical data relating to PPR Pipe manufacturing machine
| | | | | |
| --- | --- | --- | --- | --- |
| Model | BKE-63 | BKE-63 | BKE-160 | BKE-160 |
| Pipe range | 16-63mm | 16-63mm | 75-160mm | 75-160mm |
| Extruder | SJ65/33 | SJ60/38 | SJ75/33 | SJ75/38 |
| Type | Single out | Double out | Single out | Single out |
| Capacity | 100-150KG/H | 350-400KG/H | 200-250KG/H | 450-550KG/H |
| Main motor | 45KW | 110KW | 75KW | 160KW |
Advantages of Benk PPR Pipe Extrusion Line
Enhanced process control:
We achieve a high process control and oversight level in our PPR pipe machinery, by incorporating an elaborate control system.
For instance, temperature control & pressure control in the extruder, water control in the cooling & calibration tank, speed control with frequency converters installed all drive systems.
You also get timely alters from the system should parameters such as temperature deviated from the set points.
You can also connect the control system a PC and use it to administer and securely run the production line.
High-efficiency extruder:
We have a highly efficient single screw extruder that has a high extrusion capacity, low energy consumption, and meets the demands of high-speed PPR extrusion.
One of its selling points is the efficient heating system with cooling fans and heaters which allows you to achieve the melt temperatures accurately.
The vacuum calibration tank is optimized for precise forming and high-speed output. It's fitted with an accurate water control system. And you can choose a stainless steel construction to make it last longer.
The water spray cooling tank's height is adjustable and you can order a custom length.
The haul-off unit/ take-off ensures constant-speed pulling of the PPR pipe by synchronizing with the extruder, and it's available for various pipe diameters.
The whole PPR pipe manufacturing machine not only looks good & professional, but it has long service life and stable performance. For instance, the extruder can work for ten years. Even the consumables such as the cutting blades have a long life.
You will also discover after making an order, that our PPR tube production line is easy to install, fairly-quick to learn, and easy to manage.
Conclusion
In this chapter, you have seen the different machines that make up a PPR pipe extruding line.
Now join me in the chapter, as I introduce you to the wonderful properties of PPR pipes.
You stand to learn how your customers might use PPR tubing and fittings. Let's go:
Chapter 3: Properties, Advantages, and Applications of PPR Pipes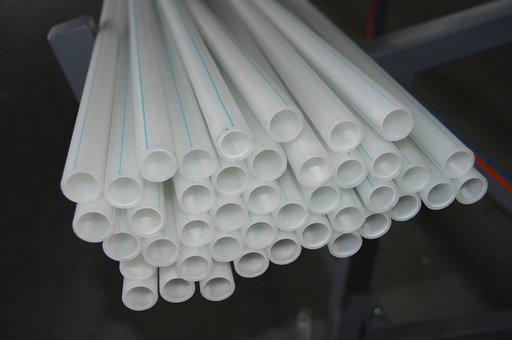 Figure 24: White PPR pipes with blue marking lines
Whichever country you reside in, chances are, there is a market for PPR pipes & fittings, and a gap waiting to be filled by your PPR pipe manufacturing company.
And after satisfying the local market, you can export your PPR pipes to other markets.
Most PPR pipes that you sell will end up in internal plumbing systems of upcoming residential and commercial structures.
Similarly, PPR pipes are gradually replacing PE and PVC pipes in water distribution networks.
Here are some PPR pipe properties that without doubt make them widely used:
3.1 PPR Pipe mechanical properties
1.        Light weight with good impact strength, surface resistance and mechanical abrasion.
2.        Good range of working temperatures of up to 950C.
3.        High chemical corrosion resistance, which ensures that PPR pipes last longer.
4.        The pipe's smooth inner surface offers low flow resistance and prevents sediments from depositing. In addition, PPR pipes don't scale, unlike metal pipes.
PPR pipes are not very susceptible to pressure loss or head loss since their inner surface is smooth. On the other hand, galvanized pipes and copper pipes suffer from more head loss than plastic pipes.
6.        They have good thermal insulation and low thermal conductivity, which prevents heat transmission in or to the surroundings.
7.        They have a low elastic modulus, which makes PPR pipes are very flexible.
They are widely used in developed countries.
They are food grade safe. And they don't contain plasticizers that may be added during the manufacture of PVC pipes to enhance their flexibility. What's more, their internal structure is mostly made up of hydrogen and carbon with no halogens.
10.   The useful life of PPR pipes for indoor plumbing is estimated to be 50 years, provided the user has correctly selected the appropriate pressure series for their system.
11.    They are easy to lay, and welding creates a firm, homogeneous joint, that is very resilient and leak proof.
You can recycle PPR pipes after use making them environmentally friendly.
3.2 Applications of PPR Pipes and Fittings
You may have noticed that PPR pipes have different wall thickness for the same outside diameter.
For instance, a 20 mm PPR pipe has a variety of wall thickness such as 1.9mm (PN 1.25), 2.3mm (PN 1.6) and so on.
Based on their wall thickness and outside diameters, plastic pipes are classified into different series numbers such as S5 and nominal pressure grades.
A PPR pipe with a nominal pressure (PN) of 2.5, basically means that it has a maximum working pressure of 2.5 bar for water at 20oC and a service life of 50 years.
It's appropriate to select the right pressure series to ensure long operational life.
Next, let's talk about the uses of PPR pipes which include:
Transport of clean drinking water in water distribution networks.
In hot and cold water pipe systems for offices, schools, hospitals, residential buildings, high rise buildings etc.
In industries to transport water and other chemicals. In the video below, you can see PPR pipes installed in an industry:
 https://youtu.be/EfYmtMCYIr0
Used in production systems for drugs, beverages etc.
Conveying compressed air in air plants.
Used in the collection of rainwater.
In internal heating system for flooring, wall heating, and radiating systems.
Conclusion
In this chapter, we have tackled the properties and uses of PPR pipes. In the coming chapter, I will show you how you can find the best price for the PPR production line.
Chapter 4: How to find the best PPR Pipe Making Machine Price
Figure 25: PPR pipe production line price
Generally, the price for the PPR production line can range anywhere from $20,000 to $150,000.
The quality of the parts used to make the line is one factor that causes the vast fluctuation in the price.
If high-quality brand parts from reputed manufacturers are used, the cost of the line may be higher.
The dimensions of the pipe you want to manufacture and the speed of the line will also cause deviations in the price.
For instance, if you require a high-speed line, we will need to supply an extruder with a higher-output.
4.1 Ask for the best price
The best thing to do in order to get the lowest price possible is to reach out to the PPR pipe machine supplier and ask for a discount and the lowest price they can offer.
Usually, when you purchase multiple sets same machine such as the five or more, you will get a substantial discount.
4.2 Choose safe products
Please ensure that you're dealing with a credible supplier. For example, check to see if the company has a certification from the SGS in China.
This is not enough because some suppliers may make promises and fail to deliver the product up to your specifications after you sign the contract.
So go an extra step and ensure that the supplier has an ISO certification and that the products have passed benchmark tests.
It's also smart to ask about past orders they have fulfilled and present customers.
You can also visit the factory to confirm its location and nature of the business. For instance, if the company is a trading company or an actual machine manufacturer.
Conclusion
We are one of the best China PPR Pipe Extrusion line manufacturers, and in the coming chapter, I will show you why you should choose us.
Chapter 5: Get the Best PPR Pipe Machinery from Benk
Figure 26: PPR pipe extrusion equipment
BenK Machinery Co., Ltd (Zhangjiagang) has over 10 years experience in the production of plastic line equipment.
We're backed by an experienced team of professionals. And we are on hand to help you get the best machine for your factory, regardless if you have an order with us or not.
At the moment, we have exported machines to more than 50 countries and offered troubleshooting services to many more countries around the globe.
5.1 Here are more reasons to consider working with us:
1.        Engineers available for overseas customer
When you buy the PPR production line, your technical team can perform the installation. But, if you require assistance, we can send one of our experienced engineers to your factory.
They will help install the machine and provide training to your staff if requested. Our goal is to help you start production in the shortest time possible.
2.        Free formula services
You will need a formula that will help you source the correct raw materials from different suppliers, and mix them in the right proportions.
Some manufacturers may charge you for this service, but Benk provides free formula support.
3.        On-going Research and Development
We're always improving the quality of our services and machines.
And a lot of our direct experience comes from solving plastic problems in factories around the world.
Some of the clients we help may have not purchased the machines from us.
With the on-going research and the improvements we make to our products, you are guaranteed to get reliable machines that are not prone to breakdowns, and which will serve you for a long time and bring profits to you.
4.        Quick and responsive
You can count on us for quick services.
For instance, if you need a cost estimate for a PPR plant, just send us a quote, call or text us.
After 24 hours, we will reply with a draft idea that will help you make an informed purchase decision.
We're also fast at solving extrusion problems.
You can get online support from our engineers, and if the problem requires their attention, we can always arrange for them to travel to the site.
5.        Warranty and free spare parts
Figure 27: High-quality valve on Vacuum tank
We give you a thirteen months warranty for electrical parts. You also get a half-year of free spare parts.
Providing you with a long warranty is a way of assuring you that our products are of high quality and don't have manufacturing defects.
And by chance if they do, we will deal with the issues as per the agreed terms.
Our goal is to put your mind at ease and foster trust, by guaranteeing you're buying a trusted product.
Frequently asked questions
How will I know the right machine to buy?
You only need to know the type of extruder and production specifications. After you info us about the PPR pipes you want to manufacture, we can advise you on what to buy.
l  How long will it take to deliver the machine
We ship the PPR machine within 30 working days after signing of the contract.
What preparations do I need to make to receive the PPR Pipe Machine?
You will need a factory plant with water and electrical lines.
Don't worry about this, as we can supply you with a factory layout, and diagrams for the electrical supply and water piping.
l  How can I visit your factory?
Make a request to our Manager, and he can help you arrange a visit.
l  Do you test machines before shipment?
We perform a practice run to ascertain if the machine meets the requirements of the contract.
Fully testing the line helps our engineers detect any defects and correct them before packing.
Conclusion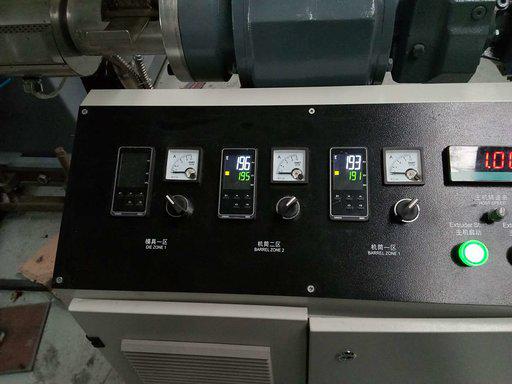 Figure 28: Control panel for PPR pipe extruder
I want to end this long article, by inviting you to speak to us about your plans.
So if you're still shopping for a PPR pipe line, get professional help by sending us pictures or samples of the PPR plastic pipes.
We will go out of our way to recommend the right machines to use and offer you the best possible price.
Here is our contact page.
Finally, we strive to find the best solutions for start-ups and existing manufacturers.
If you want to manufacture other plastic pipes, you can check out our Plastic pipe extrusion lines here.
References