PVC Profile Extrusion Line
| | |
| --- | --- |
| Main Extruder | Cm65/132 for main profiles |
| Length of vacuum calibration table | 6meters with 4 vacuum pump and 1 motor pump |
| Length of window profile making machine | 25meters for whole line without auxiliary machines |
| How many set of mould | 4sets for simple window |
| Do you supply formula | Yes, we supply formula and raw material information |
| Heater | Cast Aluminum heater with SS cover |
| Gearbox | JC brand No. 1 China  |
| Do you supply after-sale service | Yes, we have skilled engineer to install machine for you.  |
Your Reliable PVC Profile Extrusion Line Manufacturer in China
BENK PVC profile extrusion line is using extrusion process to make PVC profile with different die and downstream machines, such as PVC window profile, PVC panel profile, PVC door board, PVC frame profile. PVC profile is much lighter than wood, and price is much cheaper than wood and other material.
BENK is a reliable PVC profile extrusion equipment manufacturer in China, we make about 50 PVC profile production line yearly now, and the quantity is still growing up.
If your PVC raw material is powder, we will choose conical twin screw extruder for your PVC profile production line, and if your PVC raw material is pellets, we can use single screw extruder as your extruder machine. We have designed many production line and die for extrusion machine manufacturers in India, Turkey, Egypt, Thailand and so on. If you have drawing for your profile, please send to us, we will make whole quotation and suggestion for you within 24hours.
BENK has been in making PVC profile extrusion line more than 10 years, our staffs and engineers have come from Chinese leading plastic extrusion machine manufacturer, we learn from then and change some parts as per our production experiences from all our clients.
BENK is not only a plastic extrusion machine manufacturer in China, we are also troubleshooting exporter for all plastic extrusion machine and its process. If you have troubles with your PVC profile extrusion line now, please let us know.
Data Sheet
Videos
Image gallery
Send Enquiry
Type of PVC Profile Extrusion Line
| | | |
| --- | --- | --- |
| MODEL | YF180 | YF240 |
| Max wide | 180 | 240 |
| Hauling height | 140 | 140 |
| Hauling force | 15 | 30 |
| Hauling speed | 0.5-6 | 0.5-6 |
| Extruder | SJZ51/105 | SJZ65/132 |
| Output(Kg/h) | 120-150 | 200-250 |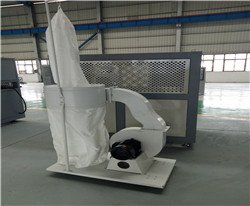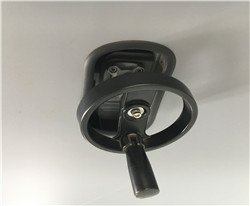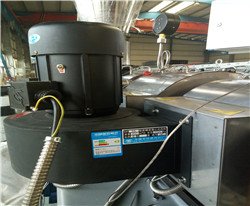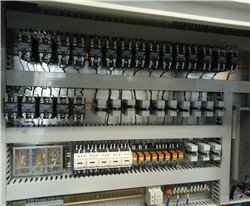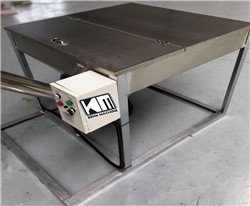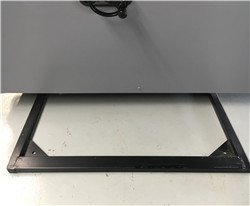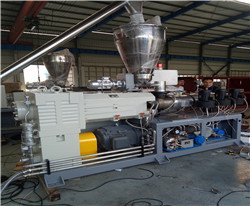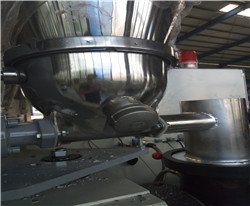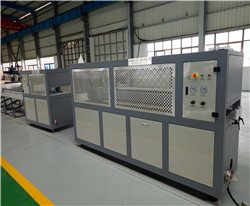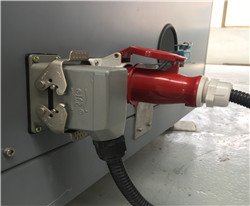 PVC Profile Extrusion line: The Ultimate Guide
Searching for a PVC profile extrusion line to make plastic profiles e.g. window or door profiles?
You're in the right place.
It doesn't matter if you have an established plastic factory, or you're setting up an entirely new PVC profile plant.
We wrote this article to introduce you to:
Types of plastic profiles
The PVC profile extrusion process
Different PVC profile manufacturing lines
Benk is a high-quality and reputable, international supplier of PVC profile lines. The company will meet and exceed your requirements.
Most importantly, we'll make importing a new PVC profile extrusion machine as easy as possible. With this short intro, let's get started:
Chapter 1: What is a PVC Profile Extrusion Line
1.1            PVC profile machine explained
First, let's understand: what PVC profiles are, why people are increasingly preferring them, and their diverse applications.
PVC profiles are plastic components produced through the extrusion process. The process usually entails melting the raw material inside an extruder by heating it to high temperatures. The melt is then pushed through a mould/die to create different shapes.
What makes them different from PVC pipes or plastic sheets?
Profiles are usually distinguished by their more complex shapes. For instance, PVC pipes are not profiles.
But a PVC window frame is a profile. It mimics wood millwork and aluminum frames designs, which are usually fairly complicated.
Are PVC profiles popular?
Yes, and for several reasons. First, they much easier, cheaper & faster to produce.
Currently, PVC profile products are used virtually in all parts of the world including North America, Europe, China, India, Australia, Africa among other markets.
Do they have any advantages over conventional materials?
When we compare PVC profiles and wood, for instance, we see that PVC profiles can have more color choices & finishes. You can use different techniques to decorate their surfaces.
PVC profile products such as  WPC door boards (made by combining PVC resin + Wood Flour) are good for the environment –since they encourage reuse. You also have added benefits such as being water-proof, pest resistant, excellent workability, 100% recyclable, less maintenance, etc.
And compared to aluminum, PVC profiles are usually cheaper and require less energy to produce.
To recap, you can count on PVC profiles for their:
Stability and robustness
Relative ease of maintenance
Design versatility
Cost saving benefit
Great insulation properties
Ease of manufacture and fabrication
Low greenhouse gas emission compared to aluminum frames
What is a PVC profile extrusion line?
It's a series of machines used extrude & form molten plastic polymer into profile shapes.
The most common raw material for profiles is PVC mixed with CaCo3.
But plastic profiles can also be made from ABS, HDPE, vinyl, among other plastic resins.
PVC resin can also be combined with other materials like rice chaff, hemp, wood fiber and wood flour.
Such formulations are good in reducing costs, impacting special properties to the profile, and promote reuse & recycling.
And which machines make up a PVC profile extrusion making line?
You'll find these components in most PVC profiles lines:
Conical twin extruder – to melt and plasticize PVC resin
Mold (which includes the shaping die head, vacuum calibration table, water bath)
Haul-off machine
Cutter and stacker
Auxiliary machines include a PVC hot and cold mixer to prepare the raw materials. Recycling machines include the plastic grinder, mill or pulverizer used to recycle scraps generated during production.
Chiller and air compressor
To make different products all you have to do is change the mold design and the downstream equipment.
It's not strange to find the same extruder used in different PVC profile making lines.
1.2           PVC profile manufacturing process
The PVC profile manufacturing process is easy to grasp:
You start out by preparing the raw materials. This takes place in the hot and cold mixing tanks.
Here the PVC resin is mixed with several additives such as CaCo3, plasticizers, and pigments.
We consider the hot and cold mixer (High-speed mixer) an auxiliary/optional equipment because it's not part of the main line.
You can read more about it here.
The PVC manufacturing process in steps:
The raw materials are fed with the feeding device into the hopper of the extruder. Through gravity, they descend into the extruder's barrel when the feed throat is opened.
Inside the extruder's barrel, there is a spinning screw. For a twin screw extruder, we have two screws. The screws are segmented into parts. The first being the feed section. Second, the compression section, where materials are compressed to remove trapped air. Next, we have the metering zone with decreasing screw flight depth used for plasticizing. Finally, we have the metering section, which gives the molten polymer a uniform feed rate before it exits the barrel.
Over the length of the barrel, the raw material is heated and it turns from solid to liquid. The molten polymer acquires a thick bubble-gum consistency.
Fitted at the extruder's end are the breaker plate and screen pack. They carry out a number of functions including screening out impurities or inconsistencies in the melt. They also change the direction of the melt from rotational to longitudinal (also referred to as removal of screw turning memory from the molten polymer).
Shaping of the melt takes place in the die. By varying the design of the die, a variety of profile shapes can be derived including window frames, trunking, industrial parts, medical parts, wall panels, etc.
Calibration is the process of fine-tuning the shape produced by the die. It takes place in a vacuum calibration device and the profile is subsequently cooled in water or air to maintain the calibrated shape.
The profile is drawn or pulled from the calibration device using a traction machine/haul-off system. The rate of pulling controls the thickness of the profile. If the rate of pulling is higher than the rate of extrusion, stretching occurs. So the speed of extrusion and pulling speed need to be accurately matched.
Cutting, stacking and inspection, are the final steps the profile undergoes.
1.3           PVC profile uses
PVC profiles can be made into any shape, length, thickness or size. Due to their versatility, they have numerous applications including:
Building industry
Gaskets and window frames
Gutters
Fences
Profiles for technical industries
Photo frames
Cable truncating
WPC decking
WPC floors
Imitation marble strip
Door panels
Corner/angle bead
Edge banding strip
Plastic ceiling
1.4           PVC profile production speed
Most extrusion manufacturers are concerned with the PVC profile production speed.
If you have more speed, that means more output, hence more products to sell! This allows factories to recoup their investment quickly.
The PVC profile production speed is expressed in the meters/minute (m/min).
From this, we have normal and high-speed lines. High-output lines have production speeds of 4, 5.5 or 6 meters per minute.
The biggest factor that will influence the PVC profile production speed is the extruder's capacity, and this boils down to how many revolutions does the screw achieve in a minute.
More rpm translates to more material being extruded. Though high-output lines can cost more, in the long run, they tend to be more economical. They bring energy saving benefits of up to 15%.
1.5           PVC profile extrusion die design
Molding is the process of shaping molten polymer into solid shapes. It's not just done by one piece of equipment.
Three main components are necessary:
Die head
Calibrator
Water tank
Some PVC profile extrusion lines like for PVC ceilings don't have a water tank. But the die head and calibrator are absolutely necessary!
A lot of effort goes into PVC profile extrusion die design. Profile die heads are more complex than pipe or sheet dies.
The die head for a profile has both thick or wide regions and narrow or shallow regions. This is due to the unique shape the profile adopts.
Molten polymer flows faster in thicker or wider areas due to less resistance, and with reduced velocity in narrow regions.
Non-uniform flow affects the formation of accurate PVC profiles, and there is the phenomenon of die swelling to contend with.
To design precise profile dies, BENK carries out complex flow simulations and flow analysis on computers.
Pairing this with our extrusion experience, we can come up with very accurate profile extrusion dies for you.
Before we move on, let's look at some of the parts of a profile extrusion die:
PVC profile extrusion die diagram
The adapter allows the die head to be fixed onto the barrel. It houses the breaker plate and screen pack.
The transition zone enables the molten polymer to smoothly transition into the pre-land zone by giving it preliminary shape.
The pre-land zone has the complex shape of the final profile. It's narrower than the transition zone, and there is a huge pressure drop as the melt enters it. Besides this, the pre-land prevents the melt from deforming, keeps the die swell at a minimum and makes the flow more uniform.
Next is the land or die land plate responsible for impacting the final shape. It's generally longer and must offset any expected die swell before the die exit. It's critical to have the proper land length to sufficiently form the extrudate i.e. give it enough memory.
Finally, is the die exit through which the semi-solid profile leaves and enters the calibration system.
Example of Calibration unit for the production of PVC window profiles
1.6           What is a PVC profile welder?
During the manufacturing process of PVC profiles, there is a cutting stage, where PVC profiles are cut into lengthwise pieces.
Such pieces have to be joined together. For instance, four window frame profiles joined to complete a PVC window frame.
Three main methods are used to join plastic pieces.
Mechanical joining – for instance using screws
Adhesive bonding – accomplished using solvents, or hot melts
Welding – via a heating device, ultrasonic welding, etc.
Plastic welding is preferred because it is simple, fast and cheap. It has three steps:
The pressure is used to press the two sections to be joined together. When the two pieces are heated, they soften/melt and mix creating intermolecular bonds.
Next, cooling solidifies the new bond.
Welding can be done after manufacturing PVC profiles. But you'll need a separate PVC profile welding machine.
On a final note, the quality of the welds formed between PVC profiles not only depends on the type of welding method used, but it also depends on the weldability of the PVC material.
1.7           Conclusion
In this chapter, we have looked into PVC profiles in general. Next, we'll get more specific by looking at different types of PVC profile lines such as the PVC ceiling and the PVC wall panel production line.
If you're preparing to import a new PVC production line, the next chapter will be of great importance! So let's get going:
Chapter 2: Types of PVC profile extrusion lines
In this chapter we will look at:
Wood plastic profile extrusion line
Plastic corner profile extrusion line
PVC window profile extrusion line
PVC door profile extrusion line
PVC wall panel making line
PVC ceiling production line
WPC door production line
2.1 PVC corner profile extrusion line
Our PVC corner extrusion line may also be called:
– Protect wall angle plastic production line
– Bead trim angle extrusion line
– PVC profile corner bead extrusion line
– PVC corner angle profile extrusion machine
2.1.1  What is a Plastic corner profile extrusion line?
PVC corner strips
It is a PVC profile extrusion that you can use to make:
Plastic/PVC L-shaped corner strips
Other types of edge protection strips, for instance, round edge tile trims, triangle tube strips, floor transition strips, etc.
You only need to contact us with and specify the design of the plastic strip you want to manufacture.
2.1.2 Benefits of plastic corner profiles
PVC corner beads have multiple uses during construction. First and foremost, they are installed along wall corners to protect them from damaged caused by bumps. This is especially useful in public places with high traffic such as hotels, kindergartens, clubs, airports, office building, schools, etc.
In addition to protecting the wall, they can help hide rough edges.
Other types of corner profiles have a wide range of applications including:
As transition strips from floors to carpets
Tile corner trims
Cover plates for expansion joints
Edging for cabinets and other furniture etc.
Setting of stone wall, ceramic and marble covering
And why are PVC corner bead profiles popular? They have several advantages including:
– They can adhere to wall surfaces perfectly.
–  It is also easy to create different types of punching holes including round, square, triangle or customized.
– They provide quick and easy mounting
– PVC corner beads adopt different colors that make them elegant
– They are very economical and versatile for many applications
– PVC corner beads offer excellent moisture resistance
2.1.3 Features & parts of the Plastic corner making machine
PVC corner profile line extruder
| | | |
| --- | --- | --- |
| | Item | Quantity |
| 1 | Conical double screw extruder SJZ series | one set |
| 2 | Mould | one set |
| 3 | Calibration platform | one set |
| 4 | Haul-off machine | one set |
| 5 | Cutter machine | one set |
| 6 | Stacker | one set |
| 7 | Punching machine | One set |
| 8 | DTC type screw loader | One set |
We provide an automatic online punching machine to create holes in the corner bead. The punching machine is installed after the haul-off machine/puller.
PVC corner bead vacuum calibration unit
2.1.4 Benefits of our PVC corner profile machine
You can easily change the mould to produce different profiles such as PVC electric cable trunking, PVC imitation marble strips, etc.
Our PVC corner bead machine ensures high output since we can equip the mould with up to 6 cavities. It means you'll be producing six separate corner beads simultaneously.
PVC corner extrusion line with six cavities
The inline automatic punching machine eliminates the need for manual offline punching. You'll save labour costs in the process.
The line comes with DTC screw loaded specially designed by Benk. It has a limiter switch that allows it not to over feed the extruder's hopper.
The PVC corner profile extrusion line is guaranteed to give you a long service life.
It's also CE and ISO certified.
You'll get a one year guarantee.
2.1.5 PVC corner extrusion line price
So how much does a PVC corner extrusion line costs?
You can pay anywhere from $35,000 to $50,000 for this production line. The final price will also depend on the auxiliary equipment you need such as a mixer, or plastic crusher & pulverizer.
PVC corner bead extrusion line downstream equipment
If you need this type of PVC profile extrusion line, just contact us. We will offer you the best possible price.
2.2 WPC profile extrusion line
You'll find the WPC profile extrusion line been referred to by other names such as:
Co-extrusion WPC decking machine
WPC decking co-extrusion machine
WPC decking making machine
WPC profile production machine
WPC fence making machine
WPC wood plastic composite floor profile extrusion machine
Wood plastic composite machine
2.2.1  What is a WPC profile co-extrusion line?
It is a type of PVC profile extrusion line used to produce double layered embossed WPC profiles. These profiles are used for decking, wall cladding, fencing, gazebo decking, etc.
Wood plastic decking produced by the WPC production co-extrusion line
The raw material used is  PVC, PP or PE mixed together with plant fiber such as wood powder, straw, rice husks, wheat husks, cotton straw, chaff, sawdust, etc.
Now, a special feature of this machine is a co-extrusion mould with two channels. This basically means, two extruders can contribute material to form the wood plastic profile.
For instance:
– Main extruder – contributes the base layer.
– Co-extruder – contributes the surface layer that is colored to imitate different wood patterns such as maple, teak, oak, walnut, etc.
Co-extrusion die for WPC profiles
2.2.2 Benefits of WPC profiles
There are certain benefits to using WPC profile materials. For one, WPC is a new age material.
It was introduced to combine the benefits of PVC resin. And overcome the shortcoming of raw wood. You can also call it a composite material.
One key benefit that makes WPC profiles popular as outdoor decking materials is their water & damp proof property. So WPC profiles can make:
Outdoor floors for balconies
Landscape architecture such as fences and tables
Fences
Decking
Gazebos
What about of other advantages of WPC:
– Fire retardant
– Can be recycled
– Good processability; easy to drill, mill, nail, and glue
– Similar to natural wood. You can replicate the wood grains and texture by online engraving.
– Mildew resistant
– Anti-corrosive and resistance to acids & alkalis
2.2.3 Features & parts of our WPC profile making machine
| | | |
| --- | --- | --- |
| | Item | Quantity |
| 1. | Automatic screw feeder | 1 Set |
| 2. | Main extruder | 1 Set |
| 3. | Co-extruder | 1 Set |
| 4. | WPC co-extruder mold | 1 Set |
| 5. | Vacuum Calibration Table | 1 Set |
| 6. | Haul-off | 1 Set |
| 7. | Cutter | 1 Set |
| 8. | Stacker | 1 Set |
| 9. | Electric Control System | 1 Set |
| 10. | SRL-Z500/1000 hot-cooling mixer (optional) | 1 Set |
Cutter for WPC profiles
We can also supply an online embossing roller that's fitted just after co-extrusion mould. It can create grooved wood grains onto the boards. Not only does this make the WPC profiles beautiful, but it also ensures that they are anti-slip.
Calibration unit for Wood plastic profile line
2.2.4 Benefits of our WPC profile machine
CE and ISO certified
Offers a new technique of making WPC decking.
We offer a one-year warranty & free spare parts supply for the first six months.
Get a turnkey project with everything customized as per your requirements.
We can offer short lead times when we have the machines available.
You can get different mould designs depending on the shapes of profile you want – every aspect of the design is easily customizable.
We offer high-capacity stable extruders with specially designed screws and advanced automatic temperature control. All this ensures that you get excellent plasticization, stable and high-output extrusion.
Co-extruder extruder WPC co-extrusion line
With our line, you will able to make wood-PVC decking profiles, WPC garden chairs, WPC door frames, outdoor WPC flooring, among other WPC profiles.
2.2.5 WPC profile extrusion line price
On the WPC profile extrusion line price, you can expect to pay anywhere from $40,000 to $50,000 for a high-quality line. Contact us for a quote. You're also free to send us pictures of the profiles you want to produce.
Pulling machine for co-extrusion WPC profiles
2.3 PVC window profile extrusion line
2.3.1 What is a PVC window profile extrusion line?
It is a machine used to make uPVC window frames that when assembled form a complete window.
BENK's PVC window profile machine can make the UPVC profile 60series for casement windows or 80 series frames.
A casement window is defined as a window attached to its frame using hinges. And they swing outwards to their sides when opened.
 PVC window frame
2.3.2 Benefits of PVC window profiles
They are able to keep the heat in and thus have good energy ratings.
uPVC (PVC resin without added plasticizers) usually has a guarantee of at least 10 years. And it doesn't easily wrap or discolor when exposed to UV rays.
uPVC windows can work with different locking systems and with loads of different handles.
If the window is designed with tight joints, it can offer excellent sound insulation.
PVC windows have good combustion and fire retarding performance. They don't self-ignite and immediately extinguish when the flame source is removed.
They have a good waterproof rating and impact resistance.
In addition, PVC windows are 100% recyclable. And there are usually 20 to 30% cheaper than aluminum and wood.
2.3.3 Features & parts of PVC window profile making machine
| | | |
| --- | --- | --- |
| | Item | Quantity |
| 1 | Feeder/powder charger | 1 set |
| 2 | Conical twin-screw extruder | 1 set |
| 3 | Shaping die head | 1 set |
| 4 | Vacuum calibration machine | 1 set |
| 5 | Haul-off machine | 1 set |
| 6 | Automatic cutting machine | 1 set |
| 7 | Stacker/tilting table/rack | 1 set |
| 8 | Electrical and control cabinet | 1 set |
After the profiles leave the line, they can be joined to create more elaborate window frames using a different set of machines.
Alternatively, you can inspect the frame pieces and pack them.
Complete Window frame extrusion line from Benk
2.3.4 Technical specifications
Here are the technical specifications of the conical extruder for the plastic window profile line:
| | |
| --- | --- |
| Main extruder | SJZ65/132 Conical double screw extruder |
| Main motor | 37KW SIEMENS motor |
| Main inverter | ABB |
| Installation power | 98.5 |
| Installation size | 24*2*2.8M |
| Max output | 500KG |
The YF240 allows you to make 150mm to 200mm wide window profiles. You can send us the dimensions of the window frames you want to manufacture, and we will recommend the most suitable model.
| | | | | |
| --- | --- | --- | --- | --- |
| Type | YF180 | YF240 | YF600 | YF800 |
| table length | 4000mm | 6000mm | 6000mm | 6000mm |
| Max drawing Force | 20 | 30 | 40 | 40 |
| hauling rubber Width/mm | 180 | 240 | 600 | 800 |
| Valid Length of caterpillar /mm | 1600 | 1800 | 2250 | 2500 |
| Water Consumption/ m3h-1 | 2.5 | 4 | 5 | 6 |
| Gas Consumption /m3h-1 | 8 | 10 | 12 | 15 |
| Total Power/KW | 24.3 | 27 | 27 | 34.7 |
| Appearance Dimension | 18*2*2.8 | 20*2*2.8 | 24*2.2*3 | 28*2.6*3.5 |
The condition of the machine is new and the voltage is 380V 3 phase (customizable).
Cutting machine for PVC window profiles with dust collector device
2.3.5 Benefits of our PVC window profile machine
BENK employs the highest quality components to make the line's electrical system. Some of the brands we've partnered with include OMRON, SIEMENS, ABB
High degree of automation up to 99% with PLC control system available.
The conical twin screw extruder is specially designed to plasticize formula with a high concentration of CaCo3.
The PVC window profile making machine adopts European advanced technology.
Our Vacuum calibration table is made from 6mm stainless steel allowing it to withstand the pressure exalted by the vacuum pumps. It also includes energy-saving water ring and centered sprinklers.
Calibration table for PVC window extrusion line
The extruder's screw and barrel pass through the nitriding process to make them very hard. To withstand high concentrations of CaCO3, you can choose SKD steel instead of 38CrMoAlA.
The rubber-type haul off system adopts unique technologies and provides stable & consistent pulling. It adopts a variable speed drive and is powered by the Siemen's motor. Using an Autonics rotary encoder to measure the speed, position and length of profiles, the haul-off sends precise instructions to the cutter.
Our screw loader, which we have specially design, can work automatically and feed just the right amount of material without feeding over.
CE and ISO 9001 certified.
2.3.6 PVC window profile extrusion line price
So what is the PVC window profile line price?
You can get a high-quality PVC window profile making line anywhere from $30,000 to $55,000.
At Benk, we give you a very good factory price on custom lines compared to other factories.
Just contact us today for a quote. And we have a minimum order quantity of just 1 set, and you can get discounts if you order more sets.
2.4 PVC ceiling production line
2.4.1 What is a PVC ceiling production line?
It is simply a line used to make PVC ceilings. These ceiling planks tend to be thin, and hence can cool fairly quickly when exposed to air.
What does this translate to? Well, the machine is simple consisting of a fairly short calibration table of 3 to 4 meters.
BENK's automatic PVC ceiling tiles production line can produce PVC ceiling planks of widths of 200mm, 250mm, and 300mm.
However, we can customize the die to even produce planks of 400 or 600mm.
2.4.2 What is PVC ceiling
PVC ceiling tiles are used as ceiling panels and have come to replace mineral fiber tiles.
Compared to the conventional ceiling materials, plastic ceiling tiles are easier to manufacture, environmentally friendly, very light, easy to make, ship & install. They don't encourage microbial growth nor negatively impact the indoor quality of air.
PVC ceiling profile panel
Furthermore, they are 100% recyclable.
You can make PVC ceiling panels very attractive to the customers using various surface treatment ways including lamination, two-color printing, and hot stamp printing.
In addition, there are usually many PVC stretch ceiling films to choose from, including printed films, glossy films, translucent, matt film, satin, etc.
To summarize, PVC ceiling panels are:
Lightweight
Moisture-proof
Fire-retardant
Good in heat insulation
Smooth & beautiful
Odorless
Easy to drill, nail, saw or rivet
Waterproof and can be washed
Impervious to rusting and insects such as termites
2.4.3 Features & parts of PVC ceiling making line
| | |
| --- | --- |
| Item | Quantity |
| 1. Autoloader | 1 set |
| 2. Twin screw extruder SJ55/10 | 1 set |
| 3. Die mold | 1 set |
| 4. Vacuum forming unit & calibration table | 1 set |
| 5. Haul-off unit | 1 set |
| 6. Cutter | 1 set |
| 7. Stacker | 1 set |
| 8. Electric control system | 1 set |
Now if you need to add a film on the surface of the ceiling plank, you'll need a hot stamping machine. It uses heat and pressure to bond films on the surface of the ceiling planks.
Alternatively, you can use an online transfer printer for printing flowers and different patterns.
Plain white ceiling plank from Benk's PVC ceiling production line
2.4.4 Technical specifications
| | | | |
| --- | --- | --- | --- |
| MODEL | YF240 | YF400 | YF600 |
| Max wide | 240 | 400 | 600 |
| Hauling height | 140 | 140 | 140 |
| Hauling force | 30 | 30 | 40 |
| Hauling speed | 0.5-6 | 0.5-6 | 0.5-6 |
| Extruder | SJZ55/110 | SJZ65/132 | SJZ80/156 |
| Output(Kg/h) | 200-250 | 200-250 | 350-400 |
Our PVC ceiling models are capable of achieving high-output and production speeds. This saves on energy costs and gives you more volumes and hence higher profit margins.
2.4.5 Advantages of our PVC ceiling production line
Cutter machine for PVC ceiling production line
The extruder adopts famous brand parts, high-torque gearbox, Siemens motor, and biometric screw and barrel. The nitriding layer is fairly thick at 0.5-0.7mm. Furthermore, it includes a smart PLC control system with a touch screen user-friendly input.
We can supply free formula support.
Our PVC ceiling making line is ISO9001:2008 and CE certified.
The die head can be made from 3Cr13 3Cr17 material.
The screw design is suited for high percentages of CaCo3.
We offer great prices and custom turnkey solutions in addition to offering installation support and training of your staff.
The two track haul-off provides steady pulling with adjustable line speed.
The die mold is also simple to change in case you want to make profiles of different sizes.
2.4.6 PVC ceiling production line price
So how much does it cost?
Well, a PVC ceiling board making machine cost anywhere from $30,000 to $50,000.
You can learn more about our PVC ceiling profile extrusion machine here.
Rubber haul-off for finished PVC ceiling panels
2.5 PVC wall panel production line
2.5.1 What is a PVC wall panel production line?
It is simply an extrusion machine used to produce panels for cladding walls both indoors and outdoors.
These profiles are usually made from:
Plastic (uPVC) also called stone plastic wall panels since they have high concentrations of CaCo3.
Wood plastic composite (WPC) since they have wood powder in their formula.
PVC wall panels
BENK can supply wall panel production lines for WPC and Stone plastic wall panels.
With our machines, you can make panels in widths of 300mm, 400mm, 500mm, and 600mm. But you can also customize the widths.
The surface of the wall panels can be made attractive using several surface treating techniques; printing, hot stamping or lamination.
2.5.2 PVC wall panels
So why are PVC wall panels popular?
Well, it's good information to know if you're planning to start PVC wall panel manufacturing.
The first reason has to do with their decorative capacity. They can be made to look like marble, natural stone, wood, photorealistic images, among a wide range of decorative patterns.
Therefore, they are an alternative material to aluminum, fiber cement, wood clapboard, and stone tiles.
Their water-resistance property makes them useful in toilets, kitchens, basements, and bathrooms, though they are still used in other indoor areas.
Wood effect created by PVC wall panels
In some regions including US, UK, New Zealand and Canada, they are popular weatherproofing materials used to clad the exterior of houses.
Users also find them easy to install. Some wall panels have lock designs thus they can be easily connected. Others have glued backs.
WPC and PVC panels are also easy to work with, since they can be glued, sawed and drilled.
Most of the wall panels have hollow structures. This makes them lightweight and cheaper to produce than solid rigid plate boards, since they consume less material.
2.5.3 Features & parts of PVC wall panel production line
| | | |
| --- | --- | --- |
| | Name | Amount |
| 1. | Automatic feeder | One set |
| 2. | Extruder | One set |
| 3. | Mould | One set |
| 4. | Vacuum calibration unit | One set |
| 5. | Hot stamping unit (optional) | One set |
| 6. | Haul-off machine | One set |
| 7. | Automatic cutter | One set |
| 8. | Flip stacker | One set |
Additional auxiliary machines not part of the main line include a high speed mixer and recycling machines such as the crusher.
Lamination or printing can also be done off-line. The PVC wall panel line can operate without a water cooling tank since the thin walls of the PVC wall panels allows them to sufficiently cool in air.
Calibration table for PVC wall panel extrusion line
2.5.4 Technical specifications
| | | | | | | |
| --- | --- | --- | --- | --- | --- | --- |
| MODEL | YF180 | YF240 | YF400 | YF600 | YF800 | YF1000 |
| Max wide | 180 | 240 | 400 | 600 | 800 | 1000 |
| Hauling height | 140 | 140 | 140 | 140 | 140 | 140 |
| Hauling force | 15 | 30 | 30 | 40 | 50 | 50 |
| Hauling speed | 0.5-6 | 0.5-6 | 0.5-6 | 0.5-6 | 0.5-6 | 0.5-6 |
| Extruder | SJZ51/105 | SJZ65/132 | SJZ65/132 | SJZ80/156 | SJZ92/188 | SJZ92/188 |
| Output(Kg/h) | 120-150 | 200-250 | 200-250 | 350-400 | 600-800 | 600-800 |
2.5.5. Advantages of our PVC wall panel machine
1) The conical twin extruder for the stone plastic wall panels has screws specially designed to uniformly plasticize formula with high-calcium content. We also recommend a different extruder for WPC wall panels that usually have about 30% of wood flour.
2) The PVC profile wall panel extrusion line can easily be used to make different PVC profiles for instance ceiling panel just by changing the mold.
3) We offer excellent prices for our PVC wall panel line that are 20-30% less meaning more cost saving for you.
4) The PVC wall panel line can achieve speeds of up to 5.5m/min. This guarantees more output and a faster return on investments.
5) Our PVC wall panel making machine consumes on average 20-30% less power, saving your electrical costs.
2.5.6 PVC wall panel making machine price
So how much does a PVC wall production machine cost? Generally, we can give you a rough estimate as these lines are made based on your requirements.
Expect to get a high-quality production line anywhere from $20,000 to $55,000.
2.6 WPC door production line
2.6.1 What is a WPC door production line?
It is a PVC profile extrusion line used to make door boards. Standard widths of the boards include 600mm, 800mm, and 1000mm.
Stacked hollow door boards
The WPC door panel has square-holes along its length with a thickness of 40 to 55mm. A complete WPC door is made up of several profiles.
So to make a complete door, you'll need a separate production line for WPC door frames, which we also supply at BENK.
Door frame of a door – separate line required to make WPC door frames
Is this the only way? Well no, you can change the mold design after you make the door boards to make WPC frames using the same extruder.
But, this stops on-going production, leading to time wastage and downtime. So it's much convenient to get a separate line.
WPC door frame use to cover WPC door boards
2.6.2 WPC door frames & boards
Are there are advantages of producing WPC doors and frames? Wood plastic composite doors made from CaCo3, PVC resin, and wood flour have several advantages over conventional materials such as plywood:
Water and moisture proof
Termite and pest proof
Maintenance free
They don't shrink or swell
They can be processed with ease
There are anti-fungal
Environmentally friendly
Smoother
Fire retardant
Have high anti-sun aging resistance
Generally, WPC doors are favorable than doors made entirely from plastic, since the inclusion of wood makes them easy to work with (increases their processability.
2.6.3 Features & parts of WPC door board making machine
| | | |
| --- | --- | --- |
| NO. | Equipment | Qty. |
| 1. | Screw loader | |
| 2. | Conical twin screw plastic extruder | 1set |
| 3. | Die head equipment & calibrating device | 1set |
| 4. | Cooling platform | 1set |
| 5. | Caterpillar haul-off | 1set |
| 6. | Cutting machine | 1set |
| 7. | Tilt stacker | 1set |
| 8. | Electrical control system | 1set |
Extrusion of door board from the forming mould
2.6.4 Technical specifications
| | | | | |
| --- | --- | --- | --- | --- |
| MODEL | YF600 | YF800 | YF900 | YF1000 |
| Max wide | 600 | 800 | 900 | 1000 |
| Hauling height | 140 | 140 | 140 | 140 |
| Hauling force | 40 | 50 | 50 | 50 |
| Hauling speed | 0.5-6 | 0.5-6 | | 0.5-6 |
| Extruder | SJZ80/156 | SJZ92/188 | SJZ92/188 | SJZ92/188 |
| Output(Kg/h) | 350-400 | 600-800 | 600-800 | 600-800 |
2.6.5 Benefits of our WPC door making machine
The WPC door production line extruder adopts a gearbox from Jiangyin that is known for being stable, low-noise and with long service life.
The barrel adopts cast aluminum heaters with a wind-fan cooling system that ensures precise temperature control. We also have an excellent screw design that prevents the extruder from overheating and hence preventing the phenomenon of barrel cooling.
Using an ABB inverter ensures accurate variable speed control, and the Siemens motor offers stable high torque output.
The traction system uses a rubber block traction belt for sufficient gripping of WPC door boards, and the speed can be varied by using an ABB inverter to match the line's speed accurately.
WPC door board production line haul-off + cutting unit
The vacuum table adopts 304 stainless steel to withstand the corrosive ability of the hot extruded material.
The vacuum cooling system ensures high-speed extrusion.
Using PLC control, we can achieve synchronous cutting of WPC boards into accurate dimensions. We can also fit the cutter with a dust suction device.
2.6.6 WPC door production line price
Are you looking for the best WPC door production line price?
Since this line is much larger than the PVC ceiling & PVC wall panel line, it can cost anywhere from $40,000 to $120,000.
To get the best price, the surest way is to contact us and tell us about your requirements. Then we can work out which extruder and downstream equipment you need, and give you the fairest factory price.
You can learn more about the WPC door production line here.
2.7 PS photo frame extrusion machine
PS foam photo frame
2.7.1 What is a PS photo frame extrusion line?
It is a type of profile extrusion line used to produce PS photo frames. These frames have two main uses: as photo frames and in home decoration.
Recycled PS or polystyrene is the main raw material, and it's mixed together with other additives.
Unlike the other profile extrusion lines, we have looked at, the PS photo frame extrusion machine has several unique features: Most importantly, it utilizes two single- screw extruders to co-extrude.
PS photo frame showing embossing machines
Why two extruders?
Well, the first extruder SJ90/28 makes the inside foam layer. And the second extruder, SJ45/25, extrudes the outer layer.
Its downstream machines include a 10 meter cooling tank, hot stamping machines, embossing machines, haul-off, cutter and stacker.
Co-extrusion mould PS foam making machine
2.7.2 Benefits of PSfoam photo frames
PS photo frames are chiefly made to replace wood frames. In addition to their use in holding paintings or photos, they can also be used as skirting frames, door frames, optical frames, bulletin board frames, windowsill lines, waist lines, corner lines, and more decorative elements.
Customers like PS photo frames because of their numerous advantages. They adopt various shapes, flowers, and patterns on their surface. They also have a wide range of finishes, for instance, gold coated.
Unlike wood frames, they are waterproof, insect-proof, environmental friendly, recyclable.
Polystyrene frames also resemble wood so well that it is not easy to tell them apart. They can also look like metal, bamboo, and other materials.
PS frames are cheaper too!
2.7.3 Features & parts of the PS photo frame extrusion machine
| | | |
| --- | --- | --- |
| No. | Name | Qty. |
| 1. | Main single screw plastic extruder | 1set |
| 2. | SJ45/25 Single screw plastic side-extruder | 1set |
| 3. | Co-extrusion mould head + mould with embossing wheel & foil rubber | 1set |
| 4. | 10m specialized water cooling tank | 1set |
| 5. | DY2D Haul-off machine | 1set |
| 6. | Hot stamping machine | 8sets |
| 7. | Embossing machine | 2sets |
| 8. | Cutter | 1set |
| 9. | Stacker | 1set |
Based on your requirements, auxiliary machines you might need include the crusher, mixer, color film cut, thermal printer, etc.
Cutting unit for PS foam extrusion line
2.7.4 Technical specifications
| | | | | |
| --- | --- | --- | --- | --- |
| Model | Extruder | Production line speed | Production line power (KW) | Appearance size (mm) |
| PS90 | SJ90/28, SJ45/45 | 1-5m/min | 80 | 36000×1700×2500 |
Water cooling tank for PS foam making machine
2.7.5 Advantages of our PS frame making machine
Our single-screw extruders are specially designed to offer high-output and a high degree of plasticization. The screw is customized to work with PS foaming material.
The co-extrusion die is a product of our extensive experience with extrusion die heads. It allows material uniformity, offers foam stability, and is easy to adjust.
Most components are made with high-quality steel including our cooling tank that adopts stainless steel for long-life.
Stacking unit for PS photo frame extrusion line with a stainless steel surface
Our downstream equipment will allow you to get different colors and types of PS frames.
2.7.6 PS frame making machine price
In terms of price, the PS foam manufacturing line goes for about $50,000 to $100,000.
And you can read more about it here.
Chapter 3:  Buy the best PVC profile extrusion machines from Benk
3.1 Five reasons why Benk is the best company to supply PVC profile extrusion machines
Factory built PVC profile making lines
We produce all the profile extrusion production lines at our factory, which allows us to strictly control their quality.
To give you a quick rundown of the process, first, we select the steel, cut it based on the dimensions of the machine, weld it, make frames, paint, and install electrical parts. These parts are sourced from the best brands in the world.
Best price on standard and custom lines
Since we produce the machines at our factory and with our well-established supply lines, we can reduce our manufacturing costs. This translates to better prices for you.
Quick delivery times
Upon finalizing the details of the contract, we can assemble, test and have the machines ready for shipping within 30 to 60 days.
Rich experience
Our company has the most professional team with many years of experience in design and manufacturing. All our technicians have had experience in large manufacturing companies, and have accumulated lots of knowledge during the years we have been in business.
Professional services
You'll get the best support services when you work with BENK. Our team can communicate both in English and Chinese. Similarly, technical documents such as electricity & water connection drawings are in these two languages.
Our engineers are also available to you if you need help installing, troubleshooting, or carrying out general maintenance.
3.2 Get a custom quote today for high-quality profile production lines
The contact person is our Manager, Tony Cao.
You send your quote directly from our contact page.
Or via
(+86) 13052271776
We will respond to your request a soon as possible.
References