Your Reliable PVC Ceiling Production Line Manufacturer
Ask Best Price Now!
High-speed production line
Online hot transfer or lamination
Non-dust cutter for ceiling
PVC Ceiling Production Line
| | |
| --- | --- |
| Contactor of extruder |  Schneider brand |
| Motor in Extruder |  Siemens AC motor |
| Temperature Controller |  Omron brand |
| Inverter to protect driving motor |  ABB brand |
| Screw and barrel | Bi-metallic |
| Heater |  Cast Aluminum heater with SS cover |
| Gearbox | JC brand |
| Vacuum table |  Six meters length |
Choose the Right PVC Ceiling Production to Make the Size of the PVC Ceiling You Want
Your Premier PVC Ceiling Production Line Manufacturer in China
BENK PVC ceiling production line is used to make PVC ceiling, PVC ceiling machine is more simple than PVC window profile extrusion line, As PVC ceiling is very thin which is easy to cooling down, the machine is more simple.
PVC ceiling making machine is consist of conical twin screw extruder, ceiling extruding die, 3meters cooling table, two claw haul-off, cutter and stacker. If you want to add painting on the surface of ceiling, you also need hot stamping machine.
Benk PVC ceiling production line can make 150-600mm width PVC ceiling with your requirements, and it is also very easy to operate the machines.
Benk also supply after-sale service for PVC ceiling production line for every clients, and benk also supply 1 year guarantee for PVC ceiling machine.
Contact benk machine for PVC ceiling production line with best prices now!
Data Sheet
Videos
Image gallery
Send Enquiry
Type of PVC Ceiling Production Line
| | | | | |
| --- | --- | --- | --- | --- |
| MODEL | YF180 | YF240 | YF400 | YF600 |
| Max wide | 180 | 240 | 400 | 600 |
| Hauling height | 140 | 140 | 140 | 140 |
| Hauling force | 15 | 30 | 30 | 40 |
| Hauling speed | 0.5-6 | 0.5-6 | 0.5-6 | 0.5-6 |
| Extruder | SJZ51/105 | SJZ55/110 | SJZ65/132 | SJZ80/156 |
| Output(Kg/h) | 120-150 | 200-250 | 200-250 | 350-400 |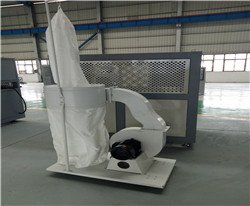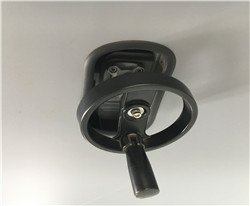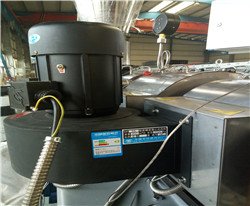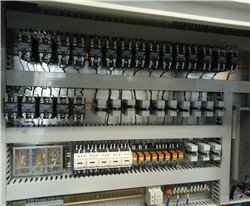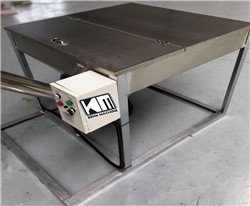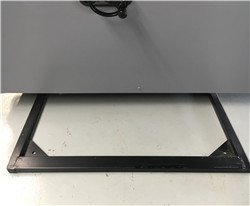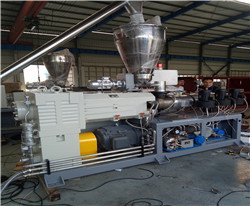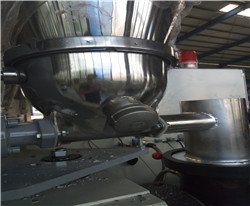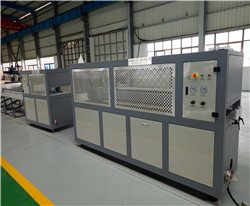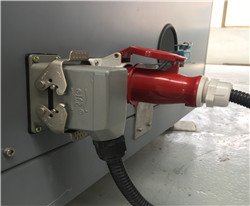 PVC Ceiling Production Line: The Ultimate Importers Guide
PVC ceiling panels add a chic, modern and stylish finish to indoor & outdoor ceilings!
If you want to learn how to manufacture PVC ceiling products, then you'll are in the right place.
You'll learn:
What PVC ceilings are, types, and their benefits
PVC ceiling production process
PVC ceiling manufacturing line & parts
How to import a new PVC ceiling line from China
And more!
Our expertly made PVC ceiling production line will give you an edge in your domestic plastic ceiling market.
It's highly-efficient, automatic, & competitively priced. You're certain to obtain a fast return on investment.
Without further ado, let's get started:
Chapter 1: Introduction to PVC Ceiling Production
1.1.         Why you need a PVC ceiling production line?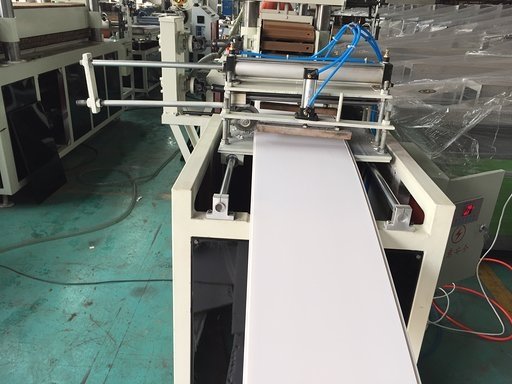 PVC ceiling manufacturing machine
Most of the new buyers for PVC extrusion equipment are resellers/distributors.
Due to wanting better prices, more volume, and other considerations, they may choose to buy the raw materials themselves and create finished products.
And it is possible to start a PVC ceiling production factory with no prior experience.
So…
You need a PVC ceiling production line to transform raw materials into finished PVC ceiling panels that you can sell to other suppliers or directly to the end user.
 PVC ceiling on bathroom
And what are the raw materials need to make PVC ceiling?
| | |
| --- | --- |
| Raw Material | Function |
| 1.       PVC Resin SG-5 | Synthetic plastic polymer |
| 2.      CaCO3 (calcium powder) | A white mineral used as filler |
| 3.      Stearic acid | Used as PVC heat stabilizer, prevents coking, lube lubricant, plasticizer |
| 4.      PE wax | Lubricant & improves properties of finished wall panels |
| 5.      Whitening agent | Yellowish-green powder, use to brighten & whiten PVC plastics |
| 6.      Titanium dioxide (Ti02) | A pigment that improves the panels UV-resistance, opacity, gloss & whiteness |
| 7.      CPE (Chlorinated Polyethylene) | Improves the PVC ceiling's weathering resistance, flame retardance and flexibility. |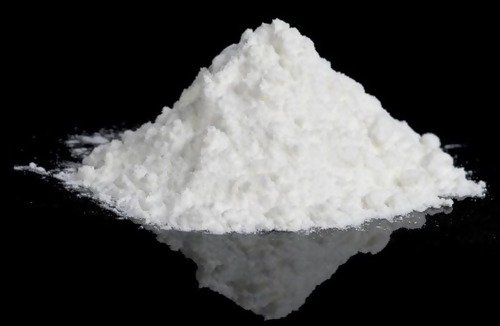 Raw material CaCo3
1.2.        What are PVC ceiling planks & PVC ceiling tiles?
Before we move on…
Let me differentiate between PVC ceiling planks and tiles.
PVC ceiling tiles are mostly square in shape. Their dimensions are 600mm & 600mm. You'll hear them commonly called 2feet by 2feet tiles.
On the other hand:
PVC ceiling panels are rectangular in shape. They have different widths. Common widths in the market include 18cm,20cm,25cm,30cm &60cm.
They also have varying thickness e.g. 5mm,5.5mm,6mm,7mm,8mm,9mm,10mm,11mm,12mm & 20mm.
Another distinguishing feature is that PVC ceiling planks are longer than PVC ceiling tiles. Common lengths include 5.8m or 5.95m. But you can customize the length based on your clients' requirements.
1.2.1.               Why are they also called PVC false ceiling planks?
A false ceiling is also called an integrated, secondary, T-bar, grid, or drop ceiling.
It consists of grid-work suspended from an existing ceiling or overhead structure. PVC ceiling planks and tiles, are usually installed on an existing support system, hence the name false ceiling.
Turns out there are many advantages for using false ceiling. It hides the building infrastructure such as wiring, piping etc.
They also allow easy access during repairs and regular inspections. They are handy for hiding problems such as when the roof has suffered previous damage.
You'll mostly find false ceiling in one-story houses, upper-level bathrooms, offices, etc.
1.2.2.           What is PVC ceiling edge trimming?
PVC edge trim
During the installation of PVC panels, you need edge trimming. They are used to ensure neat and tight connections between exposed PVC ceiling panels. Some are use for suspension purposes and others as perimeters.
Different materials are used to make edge trims and corners such as uPVC & aluminum.
On the market, edge trims and grid/suspension systems are usually categorized as ceiling accessories.
1.3.        PVC ceiling production line features
The PVC ceiling production line consists of a series of machines working together to transform raw materials to beautiful PVC ceiling panels.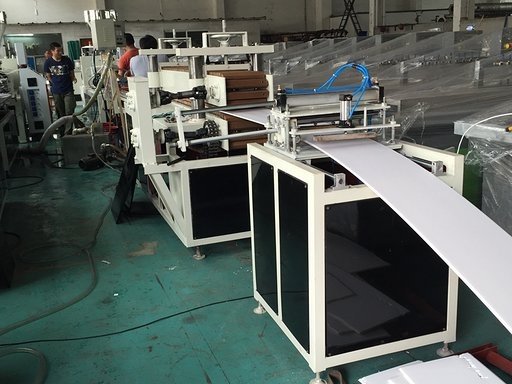 PVC ceiling production line
Here is a quotation of the main components of the line:
| | | |
| --- | --- | --- |
| No. | Machine Name | Quantity |
| 1 | Screw feeder | 1 set |
| 2 | Conical twin screw extruder | 1 set |
| 3 | Mould | 1 set |
| 4 | Vacuum calibration table | 1 set |
| 5 | Traction machine | 1 set |
| 6 | Automatic cutting machine | 1 set |
| 7 | Stacker | 1 set |
| 8 | Hot stamping (optional) | 1 set |
| 9 | High speed PVC mixer (optional) | 1 set |
 PVC ceiling production process flow:
Mixing of raw materials (CaCo3 + PVC resin + additives) → Auto feeding → Extrusion → Die shaping → Vacuum calibration & cooling → belt haul-off → hot stamping/printing (optional) → Cutting → Stacking
Performing each process is a machine. They include:
1.3.1.               Hot and cold mixer
The first piece of equipment in any PVC manufacturing plant is a PVC hot and cold mixer.
You use it to mix, color, stir and dry the raw materials. This makes them ready for the extrusion process.
The hot and cold mixer is not just one tank but two:
Hot mixing tank
Cooling mixing tank
You can learn more about Benks' high-quality PVC mixer here.
1.3.2.              Screw loader
The screw loader conveys materials from its hopper tank into the extruder's hopper tank.
And where does it get the material?
Well, the material can be discharged from the cold mixer tank after cold & hot mixing. Or manually fed by workers.
The screw loader's feeding tube is inclined at an angle. And within it is a constantly rotating helical screw.
Our PVC ceiling production line screw loader has a capacity of 200kg. And it is fitted with a vibrating motor, which causes the tank to wobble, promoting the free-flow of the powder onto the screw.
1.3.3.              Twin-screw extruder
PVC  ceiling panel production line downstream equipment
Converting PVC powder, CaCo3 and other additives into a consistent molten polymer is the main function of the extruder.
The process involves heating the resin and its additives inside the barrel. Heat is supplied by cast aluminum electric heaters.
Also in the twin-screw extruder, there are two screws that shear, compress & convey the polymer forward.
Selecting an extruder is an important step as you shop for a PVC ceiling extruding machine. So what should you look for?
Quality of the extruder's electrical system. For the best quality, choose tested and well-know brands
Its output
Screw diameter
Output capacity
Make of gearbox and main motor
At BENK, we take stock of your needs and recommend the most suitable extruder. We also have different PVC ceiling production line models. And each has the extruder specification as shown in this table.
Model
51/105
55/110
65/132
Product width
200mm/

250mm

200mm/300mm

/400mm/500mm

300mm/400mm/

500mm/600mm

Extruder
SJSZ51/105
SJSZ55/110
SJSZ65/132
Capacity per 24h
>800m2
>1200m2
>1600m2
Our screw and barrel can handle formula with a CaCO3 percentage of 30% to 80%.
But some customers like to have higher calcium percentages in their formula. This is usually because calcium carbonate is cheaper than PVC resin, and adding more of it lowers cost. However, this can affect the life of the screw and barrel.
When you need more calcium content, up to 200%. We will make the barrel and screw out of SKD-11 material instead of bi-metal to extend the components working life.
Finally, let me mention brand parts used in the extruder:
Screw and barrel – adopt foreign design German
Steel used – 38CrMoALA with an abrasive nitriding layer
Barrel heated by cast aluminum heaters and screw adopts heating via silicon oil
Main motor – Siemens Brand
Gearbox- Jiangyin gearbox top brand in China
Inverter – ABB
Contactor – Schneider
Relay – Schneider
Digital temperature controllers – Omron
Cooling fans – High frequency
Furthermore, our extruders have a range of protection systems including the current overload, torque overload, oil path blocking alarm, motor & polarity protection systems, etc.
1.3.4.              Shaping Die
Inspecting the PVC panel as it leaves the shaping die and enters vacuum calibrator
Molten polymer in its hot state is highly malleable, and will adopt any shape, simple or complex.
Shaping of the extrudate takes place in the die head. For PVC ceiling panels, we need a flat rectangular cross-section with a fluted-core.
The die head is mounted onto the extruder, and the molten polymer flows through it. But a very important phenomenon takes place as the extrudate exits the die.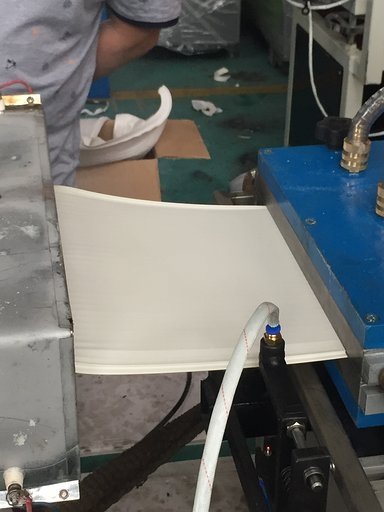 Extrudate leaving the die
Precisely, it's called die swelling. I'll explain it as simple as I can.
Inside the die, polymer molecules have been oriented in the forward direction. But as they exit, they relax or disentangle. This causes the extrudate to appear to swell in all directions as it comes out.
You can also called this molecular relaxation. Can it be stopped?
Yes, we just have to keep the polymer molecules oriented in the forward direction or machine direction.
And this is the role of the puller/haul-off machine, which is part of the PVC ceiling production line downstream equipment. You'll learn more about the puller shortly.
When it comes to PVC ceiling die head design, it is essential to use durable materials. In our case, we use 3Cr13/3Cr17.
Changing the die head
Making adjustments to the die allows you control the PVC ceilings thickness or width. You can also interchange the die to make different designs.
However, changing the die requires the whole production line to be stopped. More significantly, the extruder cools and has to be heated again.
This changeover can take up to 2 hours. That's why it is always advisable to get a separate line, for instance if you want to manufacture PVC wall panels or other PVC profile shapes.
1.3.5.              Vacuum calibration table
Following the extrudate leaving the die head, right away, it's drawn into the vacuum calibration tooling. In most plastic extrusion lines, the calibration unit is paired with a spray cooling tank.
But this is not necessary for the PVC gypsum ceiling panel production line. As the ceiling profile is thin enough to be air cooled.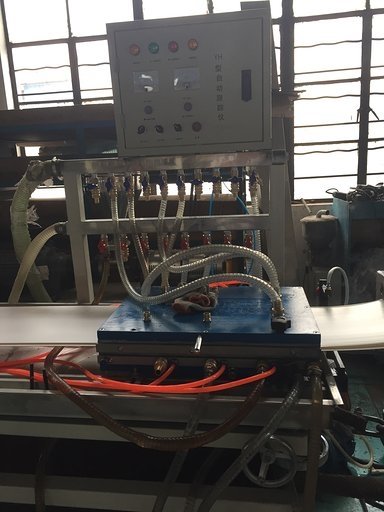 Vacuum calibration mould with water & vacuum connections
So what is the role of the calibration table?
Cooling
Sizing
Sizing takes place in the vacuum calibration tooling. It is machined to match the shape & exact dimensions of the final product.
On its surface, you'll see both water and vacuum connectors. Under the table is where you'll find the vacuum pumps and the water re-circulation unit (consisting of the water pump, heat-exchanger & connections).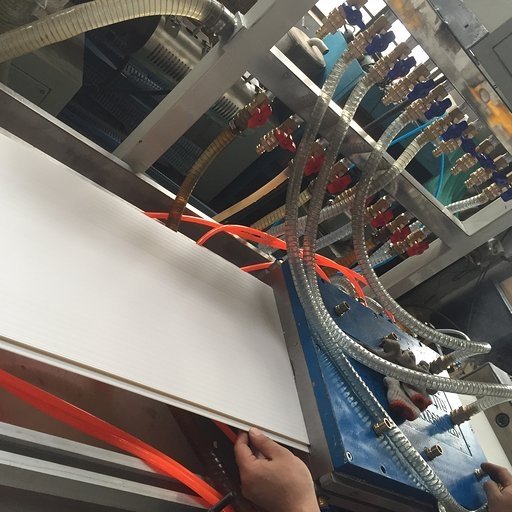 Controls for water and vacuum calibration
During the production run, the vacuum pumps reduce the pressure inside the mould, which causes air inside the ceiling profile to expand.
Thus, the profile presses against the vacuum mould, and hardens as it comes into contact with the cool surface.
Remember, we have cool water flowing inside the calibrator mould through water channels. Once heat dissipates from the profile, the water will pass through the heat-exchanger for cooling.
Speed sensor mounted adjacent to the calibration mould
Further cooling takes place at the end of the table, where a series of tubes blow cool air on the profile.
You can quickly disconnect and replace the calibration mould quickly when making different profiles. What's more, the table is very compact at just 3 meters.
It is also easy to adjust it up & down, left or right to properly align it with the extruder and other downstream equipment.
Its control panel also features simple controls for the vacuum pumps, water pumps, puller and blower. And an Urgent Stop button in case of any emergencies.
1.3.6.              Haul-off/Puller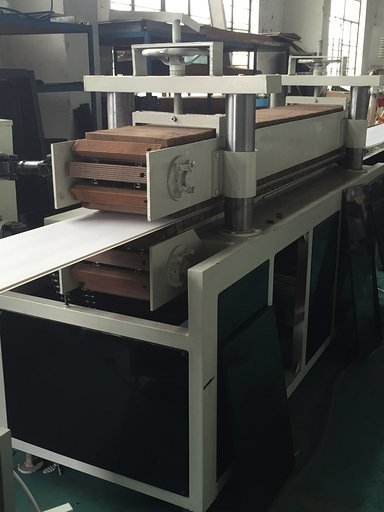 Rubber block-type haul-off
The puller should pull the extrudate as it leaves the die at a constant rate (at the correct draw down ratio).
For instance, if the haul-off speed is more than the extrusion rate. The profile will be stretched.
In our PVC ceiling haul-off machine, we use two caterpillar tracks consisting of rubber blocks. They are suitable for the smooth surface of the ceiling profile, and can provide high grip as needed.
Haul-off process
You should also know that it has a long puller length. So the PVC ceiling planks can be gripped with less pressure, and this prevents the profile from deforming.
It can achieve a haul-off speed of 0.5-5meters per minute. And the top belt can be lowered or raised.
We also use the best brand parts for the puller's electrical components such as an ABB inverter to control the speed.
1.3.7.              Cutter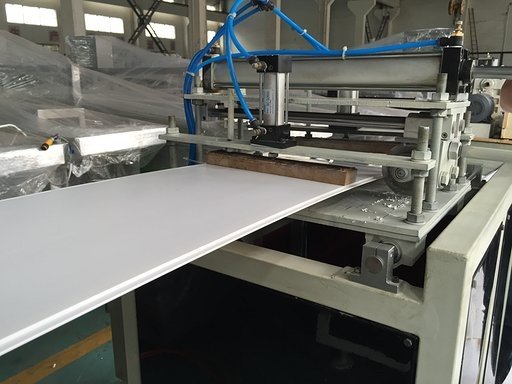 Cutter clamping down on ceiling panel
When the PVC ceiling cutter receives the cutting signal, it clamps down on the profile. And moves its cutting saw from left to right.
Cutting saw
It makes one single high-speed pass. The cut is clean, dust-free and accurate.
1.3.8.              Stacker
After cutting, the profile is ejected from the cutter. The stacker is simple in operation and can perform stacking automatically.
Stacking of panels
Its discharge is driven by a pneumatic air cylinder. And the surface that comes into contact with the profile is made from stainless steel 304.
1.4.        Surface treatment machines
Without some form of decoration, the PVC ceiling panels will be plain and unattractive. There are three main surface decoration techniques you can use:
Color printing
Lamination
Hot-stamping
Briefly, let's look at the machines require to carry out these processes.
UV printer
The UV printer is also called the flat-bed printer or the ink-jet flatbed printer. It uses UV curable ink to create elaborate and full color impressions on the PVC ceiling panels. Printing is usually done offline.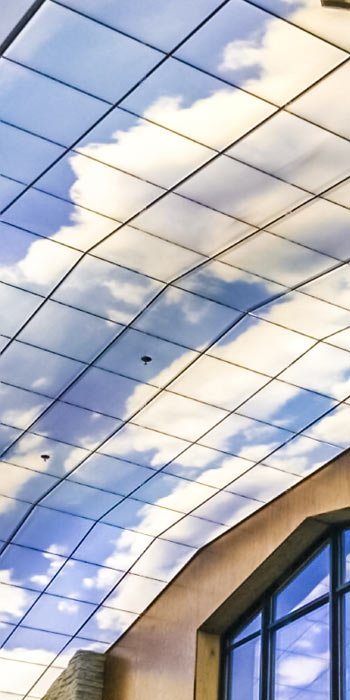 Printed ceiling
Not many PVC false ceiling making lines use the UV printer. It is also much pricey at about ($20,000 to $90,000).
But its print head is also suitable for printing on metal, glass, ceramic, leather, stone etc.
Lamination machine
So first:
What is lamination? Lamination is the process of bonding a printed material onto the surface of the PVC ceiling plank.
Besides improving the plank's appearance, lamination will also protect it from stains, moisture, scratches, and anything else that might impair its useful life.
In the PVC ceiling production process, lamination can be done on-line. You'll need to purchase a PVC ceiling panel lamination machine.
It can be mounted after the haul-off/puller. But it can also be used offline.
When using this machine, you'll need to purchase PVC film veneers. They can have different decorations including wood, marble, 3D designs, etc.
You'll also encounter the term cold roll lamination and hot lamination. When it comes to laminating PVC ceiling planks, cold glue lamination is preferred.
Using this technique, the backing of the PVC film veneer is removed exposing the glue layer. The film is then pressed onto the PVC ceiling plank and sticks onto it.
For hot lamination, the glue must be activated by passing the layer that contains the glue over hot rollers maintained at temperatures of 210 to 240oC.
So how much does a PVC ceiling panel lamination machine cost?
Well, it goes for about $10,000 to $20,000.
Cold lamination machines are more expensive than hot stamping machines. But on the positive, they don't consume a lot of power.
Laminated PVC ceiling panel
Hot stamping
So what is hot stamping?
It is the process of using heat and pressure to transfer ink from a foil onto the surface of the PVC ceiling planks.
Hot stamping PVC ceiling production lines tend to be very popular with customers. This owes to their simplicity.
You'll need to purchase pre-printed PVC foils for ceiling planks when using a hot stamping machine. But they are numerous designs you can get from different suppliers.
1.5.        Benefits of our PVC Ceiling Production Line
PLC Control system – for reliable and stable performance. The PLC controls the line's movement ensuring that the related speeds are synchronal.
Large forced cooling system – for calibration unit, which provides perfect calibration effect and stable degree of calibration.
Caterpillar-style traction – Lower one is fixed and the upper one you can adjust as per your plank's thickness.
Solid construction – the machines have solid structures with frames made from cold drawn steel.
High degree automation – saves you labor costs. And increase productivity. It also ensures consistent product quality.
Latest proven design – incorporating famous brand parts, which ensures stability of the production line.
Carefully labeled line – with all the controls labeled in English and operational manuals in English supplied.
Extrusion temperature – controlled by Omron intelligent controllers. They monitor temperature fluctuations and self-adjust.
Low power consumption – The line consumes about 25kw per hour.
Quality Warranty – 12-month manufacturer warranty against mechanical defects. We also thoroughly test the machines before shipment. And for any defective items, we provide technical support and free-spare part supply for the first six months.
High performance & accuracy – there is little chance of equipment failure. And our PVC ceiling making machine has a low maintenance rate.
Low scraps rates – with accurate forming, cooling and cutting, there is little room for scraps arising from defective products.
Low-space usage – The streamlined line consumes ittle space. This will allow you even to add multiple lines in the same warehouse.
Free formula support – Get started in the shortest time by taking advantage of our free formula support.
Chapter 2: PVC Ceiling Production Price
Figure 19: PVC ceiling panel price
2.1.        Price
How much can you expect to pay for a new PVC ceiling production line?
Well, the price ranges from $20,000 to $50,000.
You may also be wondering about the PVC false ceiling price. In China, finished PVC ceiling panels costs from $1.80 to $10 per square meter. The costs are highly depended on the type of finishing used.
2.2.      Why we can give you the best PVC ceiling manufacturing machine price
It is no secret that many buyers flock to Chinese manufacturers seeking low prices.
Importing your PVC ceiling production line from us also means that you'll get quality machines at international competitive prices.
Though many people assume that cheaper labor is the reason for low prices of machines. Actually, the total cost of the labor is only a small fraction of the machine. And labor here is not too expensive nor cheap.
Benk can offer you great prices because of:
Access to a sophisticated & elaborate electronic supply chain – with more companies setting up shop in the country, it is easy to domestically get most components required to manufacture the PVC false ceiling production line.
Efficient logistical system – This consists of infrastructure such as ports, rail and roads. The highly-developed logistical system equals to lower transporting costs. And when you order your PVC ceiling production line, thanks to the good infrastructure it will reach the shipping port within a short time.
Subsidized utilities – To top it off, the electricity supplied to industrial zones tends to be cheaper than even for normal households. Hence, we can keep our overheads low, and transfer the cost saving benefit to our customers.
There are more factors that makes getting your PVC ceiling production line from Benk Machinery cheaper. And you also get access to our talent pool of highly-trained people with lots of experience in the extrusion industry.
2.3.      Global big brands use our products
Our machines are already popular with our overseas customers. We have exported machines to Southeast Asia, Russia, Africa, the Middle East, among other countries.
What's more we have more extrusion lines in case you need to expand your product offering including plastic pipe making lines, plastic profile machines, plastic recycling & washing equipment, among other products.
Chapter 3: Satisfaction Guarantee
3.1.        Advantages of choosing BENK
Many years of experience in designing and selling plastic extrusion equipment.
Our team includes technicians & engineers who have worked for many years in plastic extrusion companies and with other big equipment manufacturers.
We are trusted by big plastic manufacturing brands.
We offer technical support to plastic companies for their extrusion problems.
Testing of formula in our extrusion lab and free formula support once you buy the PVC panel making machine.
Oversees engineers who have traveled to many locations.
Stable lines with high-speed outputs.
CE/IS09001:2008/SGS certified
CE logo
Short lead times of 30-60 days depending on your order.
On-site installation and training for your operators until they can operate the machine independently.
Fast response to your messages.
We devote ourselves to the development, research and production of newer & more advanced plastic extrusion lines.
We will work with you to build a mutually beneficial partnership. And we consider you as part of our growing family of plastic manufacturers.
We welcome you to visit our company at any time.
3.2.      Is it difficult to import from China?
No, you only need to follow the correct importing procedures in your country. And work with an experienced company like us.
Our sales process is very transparent. First, you make your inquiry and after communication with our team, you may decide to order the PVC ceiling production line from us. This is followed by signing a contract with all the agreed terms. And having the contract properly executed.
Usually, there is a 30% advanced payment before we start the production of the PVC ceiling production line.
During production, our team can update you during each important milestone. After the machine is complete, we test it. And we invite you and other potential clients to come view it in a full production run.
Before shipping is when you pay the remaining 70%. We promise to make importing the PVC ceiling making machine as simple, secure and straightforward as possible.
Chapter 4: Why PVC Ceilings are the future
Quality PVC ceiling panels made by our line
4.1.        History
As a material, PVC has been around for many years since being patented in 1913. But PVC ceiling are a recent innovation, with PVC cladding manufactured in Europe from the 1970s. And some Chinese companies started making PVC panels for the domestic market in 1990s.
In the last decade PVC ceilings have spread all over the world from Eastern Europe in countries such as Ukraine, to South America countries like Brazil, India, Africa, Middle East, Europe, UK and North America.
As you can see, PVC ceiling are being adopted in many markets, which makes setting up a new PVC ceiling production factory a viable venture.
4.2.      PVC ceiling vs. current alternatives
Wood
Wood ceiling example
Solid wood planks are mostly used to create the supporting structure on which the roofing is installed and drop ceiling grid-work suspended.
Wood derivatives such as fiberboard, chipboard, plywood, MDF are usually use as false ceiling materials. Do they have any advantages?
Yes, wood clad ceilings are known to offer great insulation. They can be painted on easily. And can offer great acoustic properties.
But they also have some limitations:
– Chipboard and MDF boards can release formaldehyde which causes eye and chest irritations
– In markets where logging is prohibited, wood products can be expensive
– Most wood ceiling material is not waterproof. For instance, chipboard will get blotch marks when rained on, and the paint will peal off.
Gypsum board
Gypsum ceiling installation
Gypsum is a chalk like material composed of Calcium sulphate dihyrdrate. It's available naturally in nature. Currently, gypsum boards are widely employed in false ceilings. Do they have any benefits?
Well, they have excellent fire retardant features. So they won't encourage the spread of fire. They can be installed quickly, though they require lots of care. They are also known for offering great sound isolation, and for their versatility.
But they have some disadvantages:
– For one, gypsum boards can be very fragile during transportation and require very careful handling. They will easily crack or chip on impact.
– Gypsum boards are not waterproof and are prone to water damage. In addition, there are hydroscopic tending to absorb and retain water.
– They are also prone to fostering mold and mildew.
PVC ceiling planks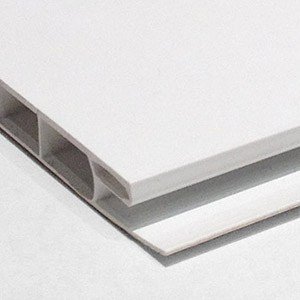 PVC ceiling plank with the interlock mechanism
PVC ceiling planks and tiles were invented to solve challenges facing conventional ceiling materials including metal, wood, gypsum boards, plaster board, etc.
PVC ceiling pros & cons
Pros:
Fire, moisture, and mould proof
Don't require further finishing such as painting, varnishing or lacquering
Wear and scratch resistant
Environmental friendly since there are recyclable
Have a wide variety of designs, patterns, and colors including wood, marble, realistic photos
Good heat and electric insulation properties
There are easy to work with and can be cut, sawed, nailed and glued
Easy to clean. And customers only need a cloth to wipe off dirt or dust.
Flexible and easy to shape
There are lightweight and can click into each other making them simple to install
Good for DIY projects
Budget friendly with customers seeking them to save costs in their projects
Very versatile since they are great for offices, living rooms, bathrooms, and outdoor spaces
Water resistant unlike wood and plaster products.
Cons:
Low impact resistance unlike solid wood
Can be damaged by high heat such as that produced by bulbs.
Cannot be easily repainted
4.3.      How to install PVC ceilings?
So how are PVC ceiling planks and tiles installed?
Well for tiles, a metal grid work of squares must be suspended from the overhanging structure.
Panels are much easier to install. They can be clicked into each other. You can also nail or staple them to wood beams. You can learn more by watching this video:
Some of tools used to install PVC ceiling include:
Pneumatic nail gun/hammer
Galvanized finish nails or screws
Caulking gun
Cutting saws
Hacksaw blade
Adhesive rated for use on PVC
Edge trims
Contact information
Customers inspecting the  PVC ceiling panel making line
Start your PVC ceiling manufacturing journey with us today. You can reach us by:
Sending an email to [email protected]
Call 0086-512-58901463
WeChat/WhatsApp +86-13052271776
You can also send us a message via our live chat. We'll respond as soon as we can. Also interact face to face with us during various trade shows. Check our blog to see past and upcoming events.
References