PVC Wavy Tile Extrusion Line
| | |
| --- | --- |
| Extruder | SJZ80 extruder SJ50/30 extruder |
| Mold | T-die |
| Forming machine | Two pieces |
| Haul-off | Two rollers |
| Width of tile |  880mm and 1080mm |
| Thickness | 2-3mm |
| Raw material | PVC and ASA/PMMA |
| Cutter |  No-noise cutter and automatic arm |
| Control system | Siemens touch screw and Siemens PLC |
| Electric parts and motor |  Siemens Ac motor, Schneider and Ormon |
Your first choose for PVC wavy tile extrusion line manufacturer in China
BENK Benk PVC wavy tile extrusion line is used to make PVC tiles, as the main raw material of tile is PVC, we call it PVC tiles, we can use ASA or PMMA material on its surface.
PVC wavy tile extruding line can make are 880mm and 1080mm, normally thickness is 2-3mm, the width cannot be changes, it is fixed, the thickness can be adjustable.
PVC wavy tile extrusion machine is consist by single screw extruder, twin screw extruder, extruding mold, forming die, vacuum table, haul-off, cutter and stacker.
With the number of extruder in the extrusion line, we can make 2 layers tile and 3 layers tile, the output can be reach 400-450kg per hour.
For two layers, it is a very thin ASA or PMMA layer on the out surface, and the back is white PVC or recycled PVC, for three layer, we can use ASA/PMMA in the top surface, recycled PVC or new PVC in the middle, and third layer will be white plastic, we will supply the formulation to you after buying machines from us. Besides, the back layer must be white color, as it can bring light to the room.
The service life of tile can be reach 15 years old, and it can stand 140kg. which is the same function as color steel tile, but it is much cheaper than it, and more longer service life.
Welcome to visit our factory to discuss more details.
Production images
Data Sheet
Testing Video
Send Enquiry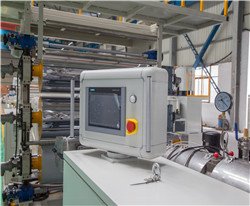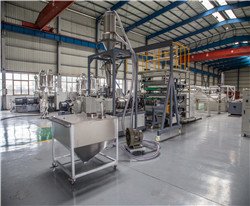 Data of PVC marble sheet machine:
| | |
| --- | --- |
| Extruder | SJZ80/156 and SJ50/30 extruder |
| Output | 400-450KG |
| Finished sheet wide | 880 or 1080mm |
| Finished sheet thickness | 2-3mm |
| Main motor | 55KW and 22KW |
| Control | Siemens PLC |