polypropylene extruder
| | |
| --- | --- |
| Contactor |  Schneider brand |
| Driving Motor |  Siemens AC motor |
| Temperature Controller |  Omron brand |
| Inverter |  ABB brand |
| Screw and barrel |  Bi-metallic or SKD-11 |
| Heater | Ceramic heater with SS cover |
| Gearbox |  Chang brand |
| Air Switch |  LS brand belongs to LG Group |
Your Premier Polypropylene Extruder Manufacturer
Polypropylene extruder has two type which are single screw extruder and parallel twin screw extruder, which are used to make different PP products and PP granules.
We are mainly to introduce our PP single screw extruder to you in this chapter, it is used to produce PP pipe, PP sheet, PP hollow corrugated sheet and PP hollow construction formwork.
We choose different L/D design to meet different PP extrusions, for PP pipe, we would like to use 30:1 L/D, for PP sheet, we use 33:1L/D, for PP hollow corrugated sheet, we use 34:1, for PP hollow construction formwork, we use 35:1.
Benk Polypropylene extruder is also need to connect with downstream machines, then it can produce PP products, it is a customized machines. Polypropylene extruder to make PP sheet in thermoforming production(instead of paper disc and box), PP hollow corrugated sheet is used to in packing which instead of corrugated box, PP hollow construction formwork is used to instead of wood formwork, so Polypropylene extruder is used to make environmental-friendly products, it can protect our nature environment.
The polypropylene material properties lead to widely range in different area, so many polypropylene extruder were invented to meet the demands.
The processing temperature of polypropylene extrusion is around 170-190degress, we supply all service from A-Z.
Data Sheet
Videos
Image Gallery
Other Main parts
Send Enquiry
polypropylene extruder:
| | | | | |
| --- | --- | --- | --- | --- |
| Model | KPM60/33 | KPM75/33 | KPM90/33 | KPM120/33 |
| Screw Diameter(mm) | 60 | 75 | 90 | 120 |
| L:D | 33:1 | 33:1 | 33:1 | 33:1 |
| Motor power(Kw) | 55 | 110 | 250 | 315 |
| Output(Kg/H) | 150 | 330 | 750 | 900 |
| waste rate compare with G2 | waste 20% | waste 20% | waste 20% | waste 30% |
Video of Our polypropylene extruder: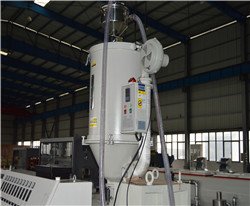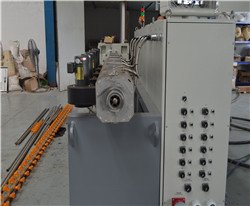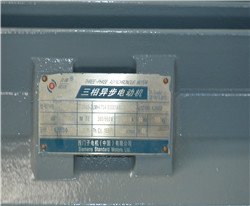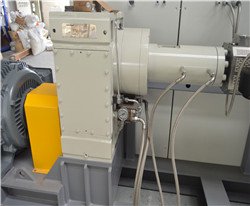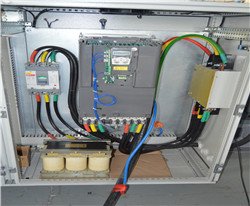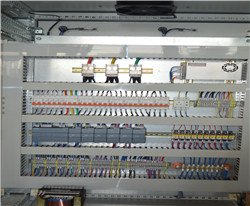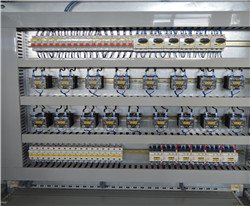 Other Main Parts for Single Screw Extruder:
| | | |
| --- | --- | --- |
| Name | Brand | Function |
| SSR | Crydom Brand with CE certificate | Control temperature for twin screw extruder and extrusion die |
| Overload Protector | Schneider Brand(Gv2 type) | Protect fan, the motor in the vacuum pump and water pump |
| Fused core | Bussmann Brand |  Protect Heater and SSR Relay |
| Middle Relay | Ormon Brand | Control Electric Line |
| Switch | Schneider Brand | Switch on/off heating function |
| Ammeter | CHNT Brand | Checking heating electric line is working or not |
| Reactor | Riye Brand | Protect inverter when starting the machine |
| 24V power source | Ormon brand | used for SSR relay |
| Air Switch | LS Brand Belongs to LG Group | Protect Whole Electric Line |
| Isolate Transformer | CHNT Brand | Protect staff safe when they operate the machine |
| Inverter | ABB Brand | Protect Siemens Ac Motor |
FAQ
What is polypropylene extruder?
There are two kind of extruder can process polypropylene material, single screw extruder and parallel twin screw extruder, it is using the plasticizing process by extruder.
What is the function of the polypropylene extruder?
The polypropylene extruder can be used to recycle waste PP material, make polypropylene 800mm width sheet in thermoforming processing, produce PP hollow sheet and PP hollow construction board.
How does polypropylene extruder work?
When we use the polypropylene extruder t o produce the products that we need, we need use the extruder work together with other machines, like die head, forming machine, cutter, haul-off and so on.
When polypropylene extruder installed in your workshop, we need to heat it around 2hours, polypropylene extruder can be started by your staff, and put the PP raw material into the barrel of extruder.
The screw of polypropylene extruder will be rotated by the motor, in order to reduce the running speed of screw, we use the gearbox connected between driving motor and screw. When screw rotating, the PP material will be pushed go head to the die head, and formed in the die head, and cooling in the vacuum mould or other machines.
Who will teach us if we do not know about polypropylene extruder?
Yes, we have engineer they will train your staff in China or in your workshop, it is fast to learn the machine.