PVC Profile Extrusion Line
| | |
| --- | --- |
| Contactor of extruder |  Schneider brand |
| Motor in Extruder |  Siemens AC motor |
| Temperature Controller |  Omron brand |
| Inverter to protect driving motor |  ABB brand |
| Screw and barrel | Bi-metallic |
| Heater |  Cast Aluminum heater with SS cover |
| Gearbox | JC brand |
| Vacuum table |  Six meters length |
Your Premier PVC Wall Panel Production Line Manufacturer in China
Benk PVC wall panel production line is also named PVC wall panel making machine which is used to make wall panels, there are two type plastic wall panels which is wood-PVC wall panel and stone PVC wall panel.
Stone plastic wall panel production line is the to wood-PVC wall panel extrusion line, the difference is their formula and screw design in the extruder. Stone-plastic wall panel has more than 200% stone powder in side, and wood-PVC wall panel has 30% wood powder inside. The common is that they use PVC resin in the wall panel.
Stone plastic and WPVC wall panel production line is consist by plastic extruding machine, extruding die, vacuum calibration table, haul-off, cutter and stacker.
Benk PVC wall panel production line can make 300-600mm width wall panels, the normal width of wall panel is 300mm, 400mm, 500mm and 600mm width. You also can customize the width of your wall panel.
All plast stone wall panel and PVC-wood wall panel are hollow panel, but round hole is for stone plastic panel, square hole is for PVC-wood wall panel.
PVC wall panel making machine is widely used to make wall panels in the world in decoration area, the down-stream machines like(vacuum table, haul off and cutter) are made as per your width of wall panel samples.
Welcome to send us your wall panels, our team will make accurate offer for you soon!
Data Sheet
Videos
Image gallery
Send Enquiry
Type of  PVC  Wall Panel Production Line
| | | | | | | |
| --- | --- | --- | --- | --- | --- | --- |
| MODEL | YF180 | YF240 | YF400 | YF600 | YF800 | YF1000 |
| Max wide | 180 | 240 | 400 | 600 | 800 | 1000 |
| Hauling height | 140 | 140 | 140 | 140 | 140 | 140 |
| Hauling force | 15 | 30 | 30 | 40 | 50 | 50 |
| Hauling speed | 0.5-6 | 0.5-6 | 0.5-6 | 0.5-6 | 0.5-6 | 0.5-6 |
| Extruder | SJZ51/105 | SJZ65/132 | SJZ65/132 | SJZ80/156 | SJZ92/188 | SJZ92/188 |
| Output(Kg/h) | 120-150 | 200-250 | 200-250 | 350-400 | 600-800 | 600-800 |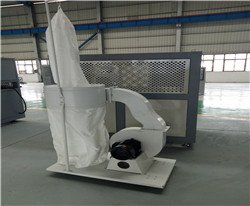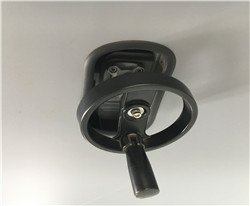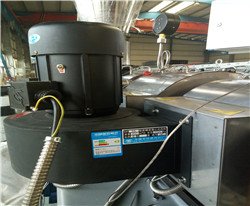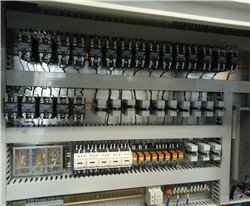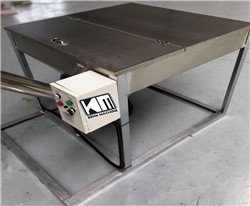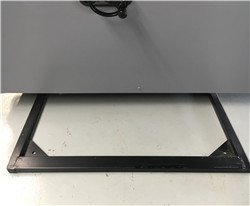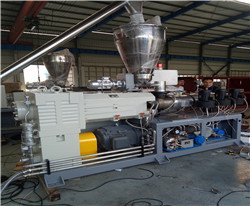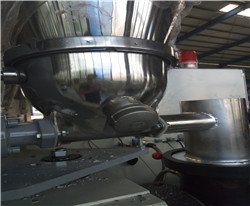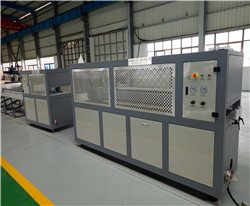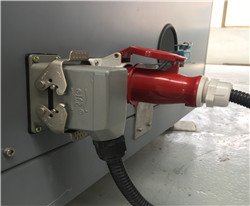 PVC wall panel production line: The Complete Importer's Guide
Are you importing a PVC wall panel production line from China? Often, new importers face challenges such as understanding how the line works.
Some struggle with finding a trustworthy supplier, figuring out importation procedures & requirements, payment terms, etc.
This guide can help!
First things first, the PVC wall panel production line has other names:
PVC wall panel making machine
PVC WPC Wall Panel Profile Extrusion Line
WPC profile extruder making machine
WPC extruder making machine
PVC marble wall panel production line
BENK has been in the plastic equipment market for over 10 years. In that time, we have supplied high-quality lines to many countries.
We always utilize the latest foreign technology to give our customers an edge. Our team consists of professionals with lots of design and direct plastic manufacturing experience.
In this article, you're guaranteed to learn:
Stone-wall wall panels
What are stone-PVC and wood-PVC wall panels
Parts of the PVC wall panel machine
Pricing terms and payment modes used by Chinese Manufacturers
How to find a credible Chinese supplier
What is an HS Code for PVC wall panel production machine
Advantages of PVC wall panels and why they are in high demand
PVC wall panel alternatives such as wood and their limitations
Chapter 1: Stone plastic wall panel vs. Wood-PVC wall panels
There are two types of plastic wall panels.
Wood-PVC wall panels
Stone-PVC wall panels
In this chapter, we'll compare these two types in detail. So let's get started:
1.1 Formula
Formula or recipe refers to the raw materials used in production. And it is the biggest difference between them. The stone-wall panel formula consists of:
Calcium carbonate
PVC resin
Additives (such as Stearic acid, plasticizes, polyethylene wax, processing aids, lubricants, etc).
Calcium carbonate is a naturally occurring mineral. It makes up about 4% of the earth's crust.
Its chemical formula is CaCO3, and it occurs in various natural forms including marble, limestone, chalk.
So stone-wall panels are so-called because they are a composite material made by mixing natural CaCO3 & PVC resin.
Wood-Plastic wall panels formula:
As the name dictates, it's a composite mixture of wood and plastic. You can make WPC wall panels from natural materials such as:
Sawdust
Rice husks
Sawdust
Coconut shells,
Peanut shells etc.
In the formula, wood powder or fibers make up 40-70% of the total mix.
Both recycled and virgin thermoplastics can be used to produce WPC wall panels. They include:
Benk's PVC wall panel machinery will enable you to manufacture both stone and wood plastic wall panels with some variation to the screw designs. Our technical team can also provide free formula support.
1.2 Hollow structure
Wall panels have flat surfaces but a hollow middle layer. There are two types of inner grooves.
Round holes for stone plastic wall panels
Square/rectangular holes for wood plastic wall panels.
You can see the differences in the picture below:
Comparison of stone-PVC and wood-PVC panels
1.3 Physical properties:
Stone plastic composite:
Stone plastic wall panels were made to embody the properties of natural stones and PVC plastic.
So what physical properties do they have?
Stone plastic wall panels have high rigidity but are still flexible. They are waterproof. In addition to their high impact resistance, they are not fragile or brittle like natural stones.
They are also a lot denser than WPC wall panels and consequently heavier.
WPC wall panels:
They combine the desired properties of both wood & plastic minus their limitations.
WPC wall panels have a lower density (thus lighter than stone-plastic wall panels), low water absorption rate, and don't swell when immersed underwater.
They also have high compression and shear strength. WPC panels have a wood-like surface. Some even retain the scent of natural wood.
Furthermore,  it is easy to process them as you would natural wood. The carpenter can connect them with bolts, bond, drill, and make incisions. They also have improved screw & nail retention.
1.4 Appearance & decoration technique:
Laminated wood-PVC wall panels
WPC wall panels:
Lamination is the preferred method for decorating wood-plastic wall panels. By laminating (sticking) a color film onto the WPC wall panels, they can mimic different wood designs such as sandalwood, walnut, cedar, cherry, deep red, etc.
Stone-PVC wall panels:
Hot stamping (transferring colored ink) the surface of the stone-plastic panels is the preferred decoration technique. They can be made to match marble or natural stone designs. This makes them a suitable alternative to marble or ceramic tiles.
1.5 Impact on the environment
An ever booming global construction industry has resulted in the depletion of forests. So the current trend is to protect & rejuvenate existing trees.
So in many places, there is a shortage of affordable high-quality timber products.  It's becoming more difficult and expensive to obtain premium wood products.
Wood plastic wall panels help protect the environment. They promote the reuse of materials such as sawdust that are considered waste.
In some countries, trees with short harvesting times are been cultivated for the sole purpose of providing wood flour to make WPC products.
So WPC wall panels are commendable since they promote the conservation of dwindling forest resources.
Stone-PVC wall panels:
Similarly, stone plastic composite helps conserve a finite resource. Limestone is formed from organic substances in a process that spans millions of years.
Quarrying limestone also has a negative impact on the environment, for instance, clearing of vegetation, erosion, loss of biodiversity, contamination of groundwater, etc.
With stone-plastic products, only a small amount of natural CaCO3 is required.
1.6 PVC wall panel price
Customers also get to save a lot of money by choosing PVC wall panels. They are all relatively cheap with a square meter going anywhere from $0.10 to $3 per square feet.
1.7 Dimensions
PVC wall panels are offered in different widths including 300mm, 400mm, 500mm and 600mm.
And the thickness ranges from 5mm to 9mm.
The common lengths are 5.8m that can fit well in a general purpose 20ft container (20′ GP). And 5.95m for a 40ft high cube container (40'HQ). But you can easily customize the length based on what your market needs.
1.8 A PVC extrusion machine line built for reliability
In this chapter, you've seen a step by step comparison of stone plastic and wood plastic wall panels. Next, I wish to introduce you to our high-quality manufacturing line.
It's built for both small and big extrusion companies. And it's one of our hot selling plastic profile extrusion lines.
Chapter 2: Parts of the PVC wall panel machine
2.1. Quotation of PVC wall panel machines
| | | |
| --- | --- | --- |
| | Machine | Quantities |
| 1 | Conical twin screw extruder | one set |
| 2 | Mould | one set |
| 3 | Calibration table | one set |
| 4 | The hauling machine | one set |
| 5 | The cutting machine | one set |
| 6 | Stacker | one set |
2.2. PVC wall panel machine parts
2.2.1. Screw Loader
It's also called the plastic screw loader. You'll find this auxiliary machine on most extrusion lines.
And what does it do? It loads all kinds of powder & granular raw materials into the hopper tank of the extruder.
Main parts & functions:
Here are the main components of the screw loader:
Material tank—It holds the raw material prior to the screw conveying process.
Spiral screw & feeding tube—There is a rotating screw constantly driven by the main motor. When it rotates, it pushes the material up the feeding tube. It can feed materials up to a height of 2 to 5 meters.
Limit switch—It is a unique feature of our screw loaders. The switch is used to sense the presence of material in the hopper tanks hence preventing feeding over.
Vibration motor—This motor promotes the flow of raw material powder into the inlet section of the material tank. It does this by causing the powder particles to vibrate thus inducing flow.
Benefits of our Screw Loader:
We have different models to match your required capacity including the DTC300, DTC500 and DTC1000 model.
Our models offer high speed feeding, and are able to convey 1 to 3 tonnes of material per hour.
The electrical parts and motors are from famous brands, and they guarantee stable performance.
You'll find it easy to install and move. The screw and material tank can also be easily disassembled.
The screw loader is guaranteed to save you labor costs and promote plant safety.
You can also set the screw loader to work automatically.
2.2.2. Extruder
Disassembled extruder showing twin screws
The extruder is used for the extrusion process. In this process, granular, powder or plastic scraps are heated and melted inside the barrel. After the raw material turns into a molten polymer, it's forced through a die to create different shapes.
For the PVC wall panel extrusion line, we recommend the SJZ Series Conical Twin Screw Extruder.
To make PVC wall panels under 300mm in width, we use the cm 65/132 extruder. Above 300mm, we use the cm 80/156 extruder.
Main parts:
Screws—There are two screws for the PVC wall panel extruder enclosed inside a barrel. These helical screws are the heart of an extruder. They perform roles such as conveying, melting, mixing, metering/pumping and heating through internal friction.
High precision gearbox—Also called a reducer, it sits between the motor and the rotating screws. Its purpose is to control the rotating speed of the screws (RPM) by reducing or multiplying the torque supplied by the motor.
Venting or degassing exhaust system—During the melting of PVC resin and its additives, fumes, gases, and vapors are often released. Also, moisture may be expelled if the materials are not dry enough. This system usually consists of a vacuum pump to draw out fumes.
Cast aluminum heaters—Along the extruder's barrel, you'll find heaters. And the barrel is usually separated into zones with each zone controlled by a thermocouple.
Wind cooling system—It is also called fan cooling. The fans are activated to cool the barrel using air and keep it from overheating. The wind cooling system is preferred over a water cooling system owing to its maintenance-free nature.
Feeding unit
Alarm system and electrical cabinet
PVC wall panel production line showing extruder & down stream equipment
Benefits of our extruder:
1) Gearbox/reducer has low noise, runs stably and offers long service life.
2) Precision temperature control with our extruder adopting PID control. The system will adjust for any temperature fluctuations automatically.
3) We can also supply a vertical-type gearbox, which gives the extruder a refined look and takes up less space.
4) Our vacuum degassing system will effectively remove unwanted waste gases from the raw material. This guarantees that products are of superb quality.
5) The extruder comes with a robust alarm system allowing the operator to detect and troubleshoot any problems.
6) Even mixing, good plasticization and high capacity are all ensured by the conical twin-screw design.
7) The extruder is tailored to produce high-quality wall panels.
8) The PVC wall panel extrusion line has a low power consumption of about 25Kw/hr.
Extruder barrel with covers removed
You can learn more about our conical extruder here.
2.2.2. PVC wall panel extrusion die head
The die head shapes the molten polymer as it flows from the barrel. The primary shape is a flat & hollow structure. It also gives the panel a mirror surface finish.
Die head for PVC wall panel
Main parts:
Cast-aluminum heating plates—the die head needs to be maintained at the same temperature as the extruder. This prevents the extrudate from cooling inside the die as it will impair the shaping process or result in uneven flow.
Die head structure  – which can be made from either 3Cr12 or 3Cr17MoNiV as per your request
Benefits of our PVC wall panel dies
Accurate forming ensuring uniform density and smooth surfaces.
Mirror polished.
It is easy to remove location pins and detach the thread inserts.
Stable discharging with a constant flow rate.
Easy to operate and customize.
Has a low power consumption
Specially made to withstand the corrosive effect of hot molten polymer.
2.2.3. Vacuum calibration table
Four-meter calibration table for PVC wall panel making line showing water & vacuum manifold connections
While the calibration table may look complex at first, you'll find it quite easy to understand.
Its function is to size and cool the PVC wall panel profile emerging from the die head.
Main parts:
Heavy-duty frame —The heavy-duty frame provides support to various components including the mounting rail on which the dry vacuum calibration tooling & auxiliary water tank are installed. It also houses the vacuum pumps, water pumps, and the water-recirculation unit.
Dry vacuum calibration tooling —The calibration tooling is held in place by the table's rail system. During the calibration process, the extrudate is drawn into the tooling by the puller machine. There is a gap between the PVC wall panel's outer layer and the inner surface of the calibrator. Usually, the vacuum pump draws out air from this interface. The result is negative pressure. While inside the PVC wall panel's hollow structure, there is normal pressure. As a result, the wall profile pushes outward against the inner surface of the calibration tooling, which has been machined with the exact dimensions of the final product. And as it comes into contact with the tooling surface, the profile cools and solidifies.
Water hoses, manifold and vacuum connections —The system allows you to connect the dry calibration tooling and auxiliary tank to the vacuum pumps & water-recirculation system.
Vacuum pumps —There are usually 2 to 3 vacuum pumps on the calibration table. The number depends on the number of vacuum chambers the calibration tooling has.
Water-recirculation system —It includes the water circulation pump, reservoir, controls, float valves, filtration system, and heat exchanger. The water is usually maintained at 10º to 18ºC.
Auxiliary Tank —You might not necessarily need a water tank especially when dealing with very thin profiles than can cool in air. This tank holds water in which the extruded profile is immersed after it leaves the calibration mould.
Blower and blowing tubes —At the end of the calibration table, you'll find a series of tubes. They are connected to the cooling blower unit, which supplies cool air that is blown onto the surface of the wall panel profile to further cool it. The tubes also blow away any residual water that collects on the profile's surface after it emerges from the flooded water tank.
Benefits of our vacuum calibration table
Our heavy-duty vacuum calibration table comes with a drive system and hand wheel adjustments. You will easily adjust it up, down, and sideways ensuring accurate alignment with the extruder.
The calibration system is specially tailored to offer rapid calibration and cooling of the PVC wall panels.
We can equip it with automatic temperature, pressure regulation, and vacuum valve control, which improves the cooling and sizing performance.
It is easy to change the vacuum calibration tooling by removing the water and pump connections.
We have fashioned our calibration table out of strong stainless steel tubes joined with high-quality welds. You will use it for many years even in demanding environments.
2.2.4. Puller (Haul-off machine)
Haul-off machines showing Caterpillar tracks
The role of the puller is to steadily pull the extrudate coming out from the die head. The pulling force applied must be consistent and even, failure to which, the PVC wall panel will distort.
Puller machine frame
Main parts:
ABB inverter
Pneumatic control for adjusting the caterpillar tracks
Upper and caterpillar tracks
Two three-phase asynchronous motors
Front PLC control panel
Benefits of our haul-off
The sides of the haul-off unit are covered with thick and hardened glass. It offers a clear view of the pulling process and adequate protection.
For precise pulling, each caterpillar track has its own motor allowing individual control.
The rubber blocks of the caterpillar tracks are made from abrasion-resistant rubber. There also anti-slippage and provide sufficient grip on the smooth PVC wall panel surface.
The ABB frequency inverter ensures precise matching of the extruder's speed to the haul-off speed. And it is also simple to adjust the line's speed.
The rubber blocks on the tracks can be interchanged based on your profile sizes.
You don't have to worry about excessive noise as the puller is low noise.
The overall frame is compact.
What's more, this haul-off machine can be reused with other PVC profiles such as ceiling panels, window PVC frame profiles, etc.
2.2.5. Automatic cutting machine
Cutter machine for PVC wall panel line showing control panel
The cutting machine cuts the continuous profile into length-wise pieces. As we hinted earlier, the common lengths are 5.85m or 5.95m.
Main parts:
PLC control
Main motor
Pneumatic fixing mechanism
Silicon carbide cutter
Cutter device (yellow) used by cutting machine
Benefits of our cutting machine
Makes highly precise, flat and straight cuts at high speeds.
It features a tempered glass covering for safety and containment of any chippings
Easy to use control panel with emergency stop buttons.
It generates less noise and has low energy consumption.
PLC control ensures the cutter receives accurate cutting signals and that the cut profiles are of precise lengths.
2.2.6. Stacking
Stacking table
Stacking refers to off-loading the finished PVC wall panels from the production line. It can be done manually. But, it's much preferable to automate this process using the stacker.
Features:
Stainless steel 304 is used for the contact parts.
The tilting platform is driven by an air cylinder (pneumatic).
2.3. How can I make the PVC wall panels look better?
Two of the most commonly used surface decoration techniques are hot stamping and lamination. You'll need a separate hot stamping and lamination machine.
In addition to these, UV coating is a common process. It basically entails adding a protective, clear PE film on the wall panels.
This enhances the panel's glossy appearance, makes their surface smooth, and prevents the color or laminated layer from fading or abrasion.
2.4. Other accessories needed to install wall panels
When installing wall panels, the customer will require various accessories such as:
Skirting boards
Top corner lines
Corners
Here is a video showing the installation of PVC wall panels:
 If you need to manufacture these accessories, just contact us. We can supply a different line to make PVC corner lines.
Also, you can use the same extruder but with a different forming mould system (that is the die head + calibration tooling + water tank).
2.5. PVC wall panel making machine price
So how much does a PVC wall panel production line cost? You can obtain a new automatic line at $20,000 to $50,000 from China.
The price depends on the auxiliary machines you choose such as the mixer, crusher, pulverizer, lamination or hot stamping machine.
2.5. Send your quote today
It is super easy to order a PVC wall panel production line from BENK Machinery. First, make an inquiry by contacting us.
The next stage is more communication -> ordering -> product production -> testing & inspection -> shipment -> machine arrival-> Installation.
Here are some of the services we can provide you with:
Sales support
Our team will ensure you have all you need to make an informed purchase. Get free consultation support with or without an order. We can also supply more videos, pictures, layout diagrams, and all you need to understand the machines.
Extensive testing process
We ensure that the line is fully running with no problems prior to shipping. And we send quality certificates to accompany it. Our PVC wall panel making machine is SGS, CE and ISO certified.
Excellent after-sales service
We send engineers to assist with the installation. They can also train your staff. You'll get a free spare parts supply for the first six months.
And in case you need help as you start production, our technical team can offer online video support.
If the problem mandates an engineer, we can organize with service agents in your local country. Or send a Chinese engineer which can take a period of up to two weeks.
On-going communication
Our team regularly gets in touch with clients to ensure their lines are still working properly and to offer maintenance tips.
International brand spare parts:
Benk uses parts from international brands that you can easily find locally or order from abroad.
Chapter 3: PVC wall panel production line – Importation tips
Hot-stamped PVC wall panel showing the hollow structure
Choosing to import your PVC wall panel making machine from China comes with many advantages. You'll access some of the lowest international prices. And the low prices don't jeopardize the product's quality.
So, how comes a Chinese plastic equipment manufacturer can offer you competitive prices without supplying inferior products?
The suppliers operate in a very favorable manufacturing environment that boasts of:
Subsidized power supplied to industrial zones
Elaborate transport infrastructure
Presence of international electrical brands with factories in China such as ABB
Highly skilled workforce
Medium cost of labor
Easily accessible raw materials
Well established supply lines
Among other factors.
3.1. Pricing terms
As you shop for a new PVC wall panel production line, you'll encounter different pricing terms and payment methods.
In brief, let's go over them:
It is the most common payment method adopted by most Chinese equipment suppliers. Basically, you pay an initial deposit of 30% of the total cost of the line to kick start its production.
After production, quality inspection, testing, approval the work, and having the machine delivered to the port of landing, you foot the remaining 70%.
The other common payment method is Line of Credit (L/C payments), which doesn't require an initial deposit. The letter of credit is basically a letter from the bank. The bank guarantees that the payment will be made on time and in the correct amount. However, the seller must fulfill all the conditions set by the buyer.
Next, you'll need to understand different pricing terms tired to shipping. They include:
FOB (Free on Board) – The invoice from the supplier will include the cost of delivering your production line to the nearest port. Here, the nearest port refers to the port closest to the supplier's factory. Henceforth, you'll be responsible for the shipping costs to your address.
CIF (Cost, Insurance, Freight) The price you pay to the supplier will include the insurance and freight charges to your nearest port. CNF, a variation of CIF, includes the freight costs to your nearest port but no insurance.
3.2. How to identify a credible supplier
If you find a trustworthy and experienced supplier, you'll have a much smoother importing process. Here are tips that will help you choose a good supplier:
Validate the company's details such as their business license, factory location, photos from prior engagements with customers, quality certificates, inspections etc.
If you can, attend trade shows & fairs and find the supplier's stall. Meet and have a face to face interaction, which will help you identify the company's values, products, quality-control measures, production capacity, etc.
Confirm their online reputation. Do they own a company website? Is there an easy way to contact them.
Talk to the contact person directly. You only need to obtain their phone number, WhatsApp, or WeChat number and send them a message. Again this information must be provided on their website and should be working.
Understand what kind of Chinese supplier you need. When it comes to the PVC wall panel production line, there are trading companies and manufacturers. Engaging with the manufacturer directly can save you costs and will be convenient should you need a turnkey solution.
Finally, find a supplier that aims to establish a close relationship with you. Making a long-term friend will come in handy as you expand your plastic manufacturing business.
3.3. What is the HS code for PVC wall panel production line
A lot of people ask this question during the buying process. The HS code is a harmonized coding system used in over 200 countries around the world.
Basically, it describes the type of goods being shipped across international borders. You can readily check the current HS codes for PVC wall panels and machines here.
Chapter 4: Advantages of PVC wall panels and why they are in demand
PVC wall panels making the bathroom look good
Have a wide range of applications—PVC wall panels are highly versatile and can be used in exterior and interior wall cladding applications, elevators, over-lays, counter-tops, living rooms, bathrooms, kitchens, office, basement walls, etc.
Lightweight—They are much lighter than stone panels or wood, which decreases the load on the building. Their lightweight property means they require less labor to install or carry. They also boast of faster election times.
Flexible —PVC wall panels can bend, which allows them to adapt to various architecture applications.
Water-resistant —Not only are PVC wall panels impervious to water, but they also don't get damp nor rot when they are wet.
They allow better utilization of natural resources—A small amount of natural stone and wood translates to many stone-PVC or WPC wall panels. This reduces the exploitation of natural stone & wood resources.
UV wear-resistant —The UV wear layer makes PVC wall panels last longer and suitable for outdoor use.
No further decoration —Don't require painting or polishing after installation
Lots of designs —You get a wide range of designs from pure colors, marble, wood grain, 3D, metal, cartoon, wallpaper, etc.
Easy to clean —Can be wiped and washed, which makes them good for health.
Don't affect human health —During production, you don't need harmful substances such as benzene, formaldehyde, cyanide or other harmful substances.
Fire retardant —Prior tests on PVC wall panels show that they have a B1 fire rating, which sufficiently meets the requirements of fire protection.
High hardness —They have high hardness, durability, and compression resistance.
Insect proof- cannot be attacked by insect
Easy to produce & fabricate
Chapter 5: Current PVC wall panel alternatives such as wood and their limitations
Example of tongue and groove planks
5.1 Wood Tongue & Groove
Pros
Wood offers higher heat insulation, and thus the wood panels feel warm when touched.
Easy to install, saw, drill, paint, or nail.
Long-lasting with sufficient maintenance.
Cons
Wood tends to absorb water. And when damp it rots.
Needs on-going maintenance
Prone to attack by termites, mould and fungi
Wood wall panels made from low-quality wood products are weak. And they degenerate over time.
High-quality solid timber can be prohibitively expensive
5.2 Paint
Pros
Cheap and easily available
Wide range of colors and finishes
Simple to apply even for DIY projects
Cons
Not waterproof hence not suited for high moisture areas like bathrooms or above washing sinks
Prone to heat or moisture that cause it to blister
Not all paints are easy to clean in case of smudges & dirt
Require regular replacement
Some paint products contain harmful substances such as VOCs that impair health
5.3 Ceramic tiles

Ceramic wall panels on the bathroom wall
Pros
Offer a wide range of colors & designs
Impervious to stains
High resistance to humid conditions
Very durable & hard
Cons
Tiles take a lot of time to heat. And in cold climates, they can be uncomfortably cold to the touch.
Bulky and heavy
Installation process requires skill and can be messy
Require flat surfaces that are adequately prepared
Grout lines are susceptible to stains and discoloring.
Replacing or removing tiles during renovation tends to be difficult. They are damaged in the process and can't be reused.
5.4 Wallpapers
Wall panels on a dining room
Pros
Relatively cheap
Have a wide range of designs, textures, prints
Cons
One cannot paint over a wallpaper
Removing wallpaper is also messy
Not easy to clean
Humidity and heat may cause the wallpaper to become unglued.
Easily damaged
So clearly, customers have a lot to gain by choosing PVC wall panels.
Contact us
There are many ways to get in touch with BENK's team.
Contact person
Tony Cao, Manager
Email: [email protected]
WeChat/WhatsApp: (+86) 13052271776
Phone: 0086-512-58901463
Factory Address:
300m West of Luyuan Over Pass Bridge, Zhangjiagang, Suzhou, Jiangsu, China (Mainland)
References:
Physical and Mechanical Properties of WPC Board from Sengon Sawdust and Recycled HDPE Plastic
The Properties of Wood-Plastics Composite (WPC) and its Application in Furniture
Extrusion – The Definitive Processing Guide and Handbook