PP Hollow Sheet Extrusion Line
| | |
| --- | --- |
| Extruder | SJ90 OR 120 single screw extruder |
| Mold | Hollow sheet die(2-12mm) |
| Forming machine | Two pcs vacuum and forming module |
| Dimensions of PP hollow sheet line | 30x2x3meters |
| Total power | 135 or 180Kw |
| Width of mould | Minimum 1400mm |
| Delivery time | 70 working days |
| Guarantee | 1 year |
| Voltage | 220V, 380V, 415V, 440V |
| Production capcity | 200-500kg/h |
Your first choose for PP hollow sheet extrusion line manufacturer in China
Benk PP hollow sheet extrusion line is used to make 1000-3000mm width and 2-12mm thickness PP hollow sheet, and PP hollow grid plate extrusion line also can produce single layer PP hollow board or multi-layers PP hollow grid plate. The production capacity of the PP hollow sheet making machine can reach 500kg/h, and the lowest will be 200kg/h. Benk Machinery adopts single screw extruder, PP hollow sheet extrusion die, screen change, vacuum forming table, eight-roller haul-off, and edge trimming unit, corona processor, two-roller haul-off, cutter, table. Benk PP hollow sheet making machine can produce PP hollow board(PP hollow profile sheet), and the PP hollow board is widely used for packing raw material, advertising board, fair board, home decoration, washroom accessory, static prevention board, and food boxes. The advantage of PP hollow grid plate is waterproof, foldable, good pressure resistance, anti-seismic, decompression, antistatic, lightweight, Non-toxic, non-polluting, corrosion resistant, you also can add some anti-fire or anti-aging masterbatch with PP pellets, then it can have anti-fire and anti-aging functions, long service life. PP hollow profile sheet is more popular to instead of corrugated cardboard, as PP hollow corrugated board is more environmental than it, and it is also can be recycled which is also very easy by the crusher and mixed with new PP new material. PP hollow sheet extrusion line is accepted by many clients, and many governments are more focus on their environment, and PP hollow sheet extrusion machine can make a little contribution on that, welcome to send your inquiry for PP hollow sheet extruding machine.
Production images
Data Sheet
Testing Video
Send Enquiry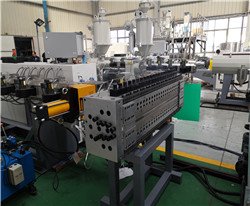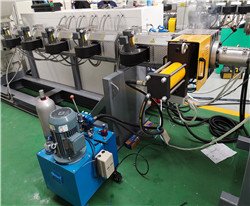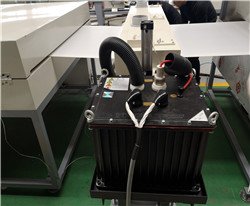 Data of  PP Hollow Sheet Extrusion Line:
| | |
| --- | --- |
| Name | Model |
| Single screw extruder | SJ90×34 |
| Electrical control system | PLC |
| Hydraulic screen changer |   |
| Hollow profile board mould | 1350mm |
| Shape forming mould | 1500mm |
| Chiller | 15P |
| The 1st haul-off of five –roller | 250×1500mm |
| Heating straightening machine | 2000×1500mm |
| Air cooling straightening machine | 2000×1500mm |
| The 2nd haul-off of Two-roller | 250×1500mm |
| Corona treatment |   |
| Crosswise Cutter | Max. Cutting width 1220mm |
| Bracket platform | 3000×1500 |
PP Hollow Sheet Extrusion Line: The Ultimate Importers Guide
Corrugated fiberboards, universally used for packaging goods, have fulfilled the needs of consumers and businesses for safety and convenience for a long time. But there is a growing demand for sustainable packaging products. And PP hollow sheets have become a perfect packaging alternative. In addition, PP hollow sheets have gone into other industries including printing, building architecture, roofing, and more! In this article, I will introduce you to our PP hollow sheet extrusion line. You'll see how customers use PP hollow sheets, and learn how to find the best price and quality for a PP hollow sheet machine.
Chapter 1: What are PP Hollow Sheets
1.1 Definition of PP Hollow sheets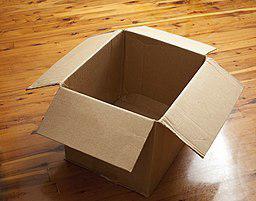 Figure 1: Cardboard boxes
Have you ever disassembled or torn apart a cardboard box? You will notice that it's made of corrugated fiberboard, which consists of a fluted sheet, sandwiched between two liners boards.
Figure 2: Diagram showing flutes
A flute sheet consists of arches or curves. They act as cushions to protect the contents of the box from external pressure. Sometimes the flutes are also called "arches or vertical ribs." PP hollow sheets are similar in design to corrugated fiberboard made from paper. However, PP sheets are made of PP or Polypropylene, which is a type of thermoplastic. https://youtu.be/–VUDMzHXn0 When PP hollow sheets are used to make packaging boxes, the plastic boxes can be reused several times. They are also strong and able to absorb mechanical shocks thanks to the fluted layer.
1.2 Raw materials used to manufacture PP hollow sheets
Polypropylene (PP is a thermoplastic, known for being strong & lightweight, tough & rigid. It's easily available in the form of granules. It also offers excellent performance during injection molding, it's widely used to manufacture PP hollow grid sheets. Sheets made from PP also have good optical qualities such as high surface gloss and strength. During the manufacturing of PP sheets, other additives such as custom color masterbatch are added to PP granules to modify the properties of the final product.
1.3 Other names for PP Hollow sheets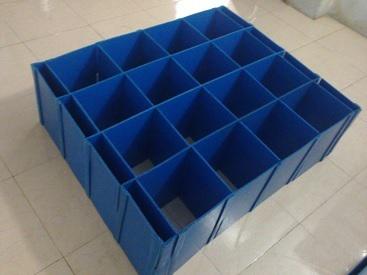 Figure 3: Plastic box with corrugated plastic dividers (source Wikipedia)
PP hollow sheets go by different names. The names may vary based on the thermoplastic materials used. For instance:
PC Hollow sheet boards – made from polycarbonate
PE Hollow sheet boards – made from polyethylene
Other names are based on their structure and function. For instance:
PP Hollow board – since they have a hollow middle layer, and it is widely used in the construction formwork template, Benk Machinery also make PP hollow construction template extrusion machine.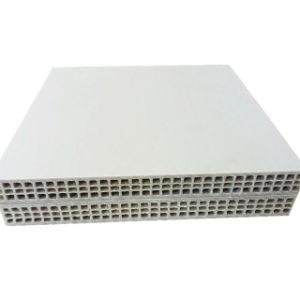 Figure 4: PP hollow board used as a template in constructs concrete foundations
PP Corrugated sheet – because of the corrugated/flute structure between the upper and lower liner.
When PP hollow sheets are used to make packaging boxes, the plastic boxes can be reused several times.
They are also strong and able to absorb mechanical shocks thanks to the fluted layer.
PP Flute boards or PP Flute Sheet- because of the of parallel channels that resemble flutes.
PP Hollow Grid sheet – due to the presence of a grid structure that links the two plastic liners.
PP or Polypropylene Protection boards – When PP hollow sheets are used during interior work to create waterproofing membranes or during construction work to protect the floor from damage caused by the scaffold, traffic etc. Here is a video showing PP protection boards use in water proofing.
https://www.youtube.com/watch?v=HXFcr5uNz9Y   You may also encounter other names such as PP corrugated advertisement boards, plastic hollow portrait sheet, corflute sheets, and Coroplast sheets.
1.4 Differences between PP/PE and PC Hollow sheets
In addition to PP, hollow plastic sheets or corrugated sheets can be made from:
Polycarbonate (PC), which is a thermoplastic made of carbonate groups. Polycarbonate sheets also called "twin-wall sheets". They are usually transparent or clear, which makes them suitable for roofing.
Figure 5: Transparent polycarbonate sheets
Polyethylene (PE) is the world's largest consumed It's mainly used to make plastic bags. However, it's not a popular material for hollow plastic sheets.
This is because, when you compare PP to PE, you will find out that PP is more chemical resistant and stiffer than PE. So PP products are more abrasion resistant and durable.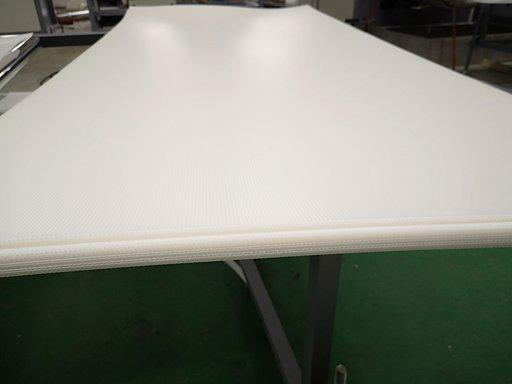 Figure 6: White PP Hollow boards
1.5 Double wall, triple wall and multi-wall hollow sheets
The strength of the structure of cardboard fiberboard is determined by the number and height of flutes, and the number of walls. For example, double-wall cardboard fiberboard is stronger than the single-wall.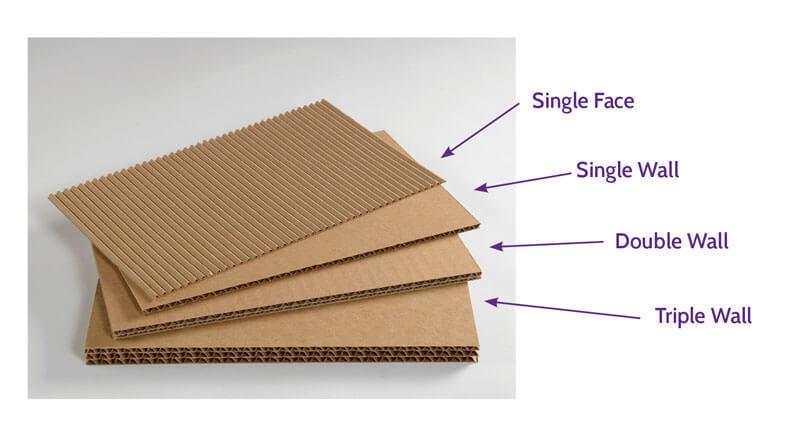 Figure 7: Multi-wall Fiberbox.org
You can also increase the strength and mechanical properties of PP hollow sheets by adding more walls. You have two to seven layers depending on the customer's requirements. When we manufacture single wall PP hollow sheets, we use a single extruder. And for multi-layer sheets (2-7 layers) we use a process called co-extrusion that requires more extruders.
Figure 8: Double-wall PP sheet
Conclusion
In this chapter, we have defined PP hollow sheets. We have also seen what cardboard fiberboard is and how corrugated sheets copy their structure. You have also see how to boost the mechanical properties of corrugated plastic sheets by adding more add more walls. In the next chapter, we will start learning about the PP corrugated sheet extrusion line in detail. If you want to start a PP hollow sheet factory, keep reading on.
Chapter 2: PP Hollow Sheet Production Line Equipment
Figure 9: PP Hollow sheet extrusion line
You can use our PP Hollow sheet production line to manufacture PP profile boards of different size specifications. For instance, sheets with a thickness of 2mm, 4mm, 6mm, 8mm, 10mm, and 12mm. It can also produce PP corrugated boards with a diameter of 1220mm- 2100mm. You can also create high-quality corrugated sheets in any color. You only need to acquire the appropriate color-master-batch. Some of the popular colors include black, blue, white, red, yellow, green, opaque among other colors. Next, let's get started by looking at the machines you'll use to produce PP hollow sheets. First here is a table showing the equipment:
| | | |
| --- | --- | --- |
| No. | Name | Quantity |
| 1 | Single screw extruder | 1 set |
| 2 | Hydraulic screen changer | 1 set |
| 3 | Hollow Sheet die head (adjustable thickness) | 1 set |
| 4 | Vacuum calibrating table | 1 set |
| 5 | Evacuating device/ First 5-roller haul off unit | 1 set |
| 6 | Heating Oven | 1 set |
| 7 | Corona treating unit | 1 set |
| 8 | Cooling frame and blower | 1 set |
| 9 | Second 2-roller haul off unit | 1 set |
| 10 | Edge Cutter | 1 set |
| 11 | Transverse cutter | 1 set |
| 12 | Collect table | 1 set |
2.1.1 Single screw extruder
Figure 10: Single screw extruder PP Hollow Machine
This is the extruder. Its main function is to melt the polypropylene thermoplastic raw material into molten polymer. Using a mold, the molten polymer, which flows freely as a liquid, can be formed into PP hollow sheets. The main parts of the single screw extruder include the vacuum loader, hopper dryer, gearbox, motor, electric box, heaters, cooling fans.
The hopper dryer & vacuum feeder: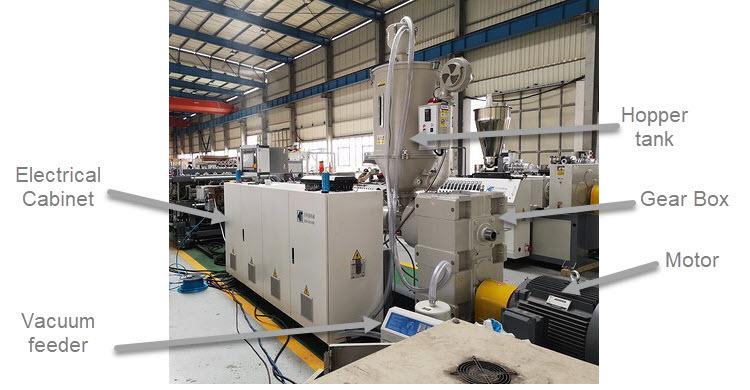 Figure 11: Diagram of extruder showing hopper dryer
The first step in the manufacturing process of PP sheets is to feed the raw materials into the hopper dryer, which is sucked by the vacuum feeder. In the picture above, you can see the input tube running from the feeder to the top of the hopper dryer. The hopper dryers main job is to dry the raw materials. The single screw extruder can be controlled by the touch screen or button, whichever is needed by the clients. Benk single extruder uses the Chang brand high-torque gearbox, which has higher speed and more hardness.
But why do we dry the raw materials?
Some plastics can absorb moisture from the air. For instance, moisture may be absorbed during the time the bag is open and feed into the vacuum feeder. We don't want moisture because it may lead to bubbles in the molten polymer. The PP hollow sheets will then have holes in the sheets. To dry the materials the hopper dryer blows hot air through the plastic raw material. After it's free from moisture, the dry raw material is discharged into the extruder's barrel.
The extruder barrel:
          Figure 12: Extruder barrel with screen changer
The extruder is a vital component of the PP Corrugated sheet line. It has a barrel that houses a rotating screw. Along its length, the barrel has heaters and cooling fans. When the raw material falls on the screw, it's pushed down the barrel, through heating zones. Temperature increases down the barrel, which allows it to melt gradually. You'll need to maintain the melt temperatures accurately. Thus, the cooling fans help regulate the temperature, in case it rises above what you need
Extruder's Output
The screw size allows us to control the output of the extruder. Here is an example of the screw series:
| | | | |
| --- | --- | --- | --- |
| Model | Screw L/D |  Motor Power (kw) |  Maximum Output Kg/H |
|  SJ90 | 34:1 | 75Kw | 180-220 |
|  SJ120 |  34:1 |  132KW |  300-400 |
|  SJ45 |  25-33:1 |  7.5-22KW |  20-80KG |
Automatic screen changer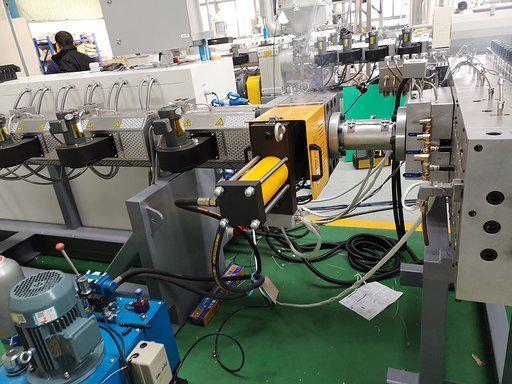 Figure 13: Screen Changer and hydraulic unit
The plastic resin (raw materials) can sometimes get contaminated. Foreign contaminants include small stones, small iron, among others. As the PP sheet is very thin, if the dirt gets inside, it will damage the sheet, which cannot be sold in the market. Contamination may decrease your profits since it leads to down time due to equipment damage and product defects. To prevent contamination, you need to put the raw material in a clean area, do not put the PP hollow sheet making line in dirty area. Before the molten polymer leaves the die, we also screen it using a screen pack, which is changed with a clean screen when it gets dirty.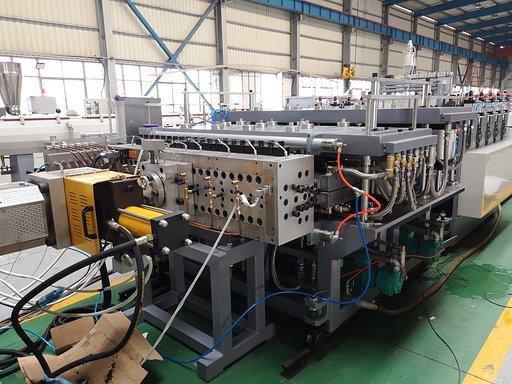 Figure 14: Screen changer and die mold
The screen pack is just a series of metal screens. There are coarse screens to remove large contaminant particles. And fine screens to filter out small particles. Manually changing the screen means that we have to halt production. It is both expensive and time wasting. To solve this challenge, we have fitted our Flute board making machine with an automatic screen changer. It senses when the screen pack has reached its maximum pollution degree and triggers the screen changing process. First, a new screen slides into place, and the polluted screen is removed. Next, the screen changer performs back-flushing, where a small quantity of the melt that has not been filtered is discharged through an outlet pipe and collected in a tank. This process is made possible by a hydraulic system. It's fast and doesn't require your intervention. 
Hollow Sheet die head
                   
Figure 15: Hollow sheet die head
The function of the die is to impact a cross-sectional profile to the molten polymer. It's divided into three parts:
The manifold – It receives the molten polymer from the extruder and distributes it into the land region or approach area inside die through a series of small holes in its surface.
The approach – It gives the melt its initial shape. When we manufacture PP hollow sheets, the shape is flat. The approach also corrects non-uniform flow.
Lips – They give the molten polymer its final shape and dimensions, and the hold of lips will blow air which will make the hollow sheet bulge.
The die on our corrugated sheet making line makes it easy to vary the thickness of the sheet and height of the flutes. It's also made of high-quality alloy steel for longer life. You might be wondering, why we have wires running from the electrical cabinet to the mold. There are used to heat the mold. If it was left at room temperature, the plastic may solidify inside and clog up the die.
Carefully cleaning of the die before production
Also before starting the production, we have to clean the mold by hand carefully, then we can make PP hollow sheet well. First, we need to pull the PP material from the lip of the mold. Then, we clean the hole using an iron needle. Here is the short video on how to clean the PP hollow sheet mold. https://youtu.be/uhjjme7UFp0
2.1.2 Vacuum calibrating table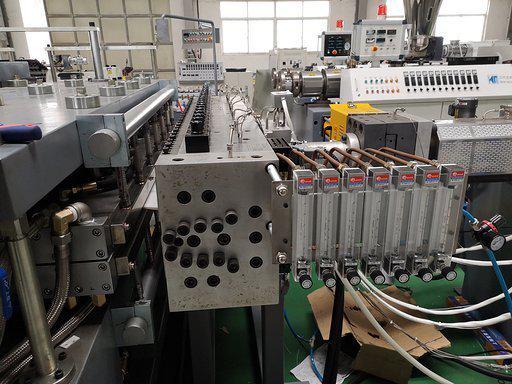 Figure 16: PP sheet entering the vacuum calibrating table
As the PP hollow sheet leaves the die, it's hot. It's also soft and prone to distortion. So before we handle it further, we need to cool and increase its rigidity. We use the vacuum calibrating table. It performs two functions:
Cooling the sheet to make it more rigid to prevent deformations by other downstream processes such as cutting.
Calibration, which is adjusting the thickness size and shape of the sheet by the vacuum pump to the required dimensions.
So how does the vacuum calibrator work in more detail? If you look at the picture of the vacuum calibrator table, you will notice that the sheet is passing through what appears to be two metal molds. They are called calibration molds. The calibrator table has two calibration molds and three vacuum parts in the calibration mold. The molds cool the PP Hollow sheet through indirect contact. Basically, the calibration mold has channels through which chilled water flows. As the sheet is passing through, it comes into contact with metal surface bringing down the temperature of PP hollow sheet. It's indirect or dry cooling because the water doesn't touch the sheet. The opposite is wet cooling, which is mostly used in plastic pipe extrusion line.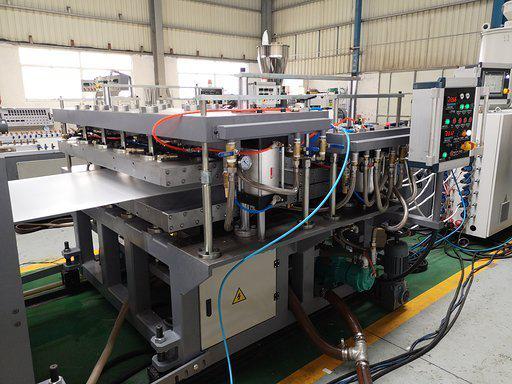 Figure 17: PP hollow sheet leaving the vacuum calibrator And why do we need a vacuum? The blocks have holes, which are called vacuum holes. They create a vacuum inside the calibrator, which draws the sheet against the calibration tooling. Close contact with the metal surface facilitates good heat loss. It also ensures you get the right dimensions. Since plastic rubs against the calibration tooling, it's highly polished to make the plastic slide easily. It also made of stainless steel for long life. You should also know that are two major factors that influence the cooling efficiency:
The temperature of the water, its flow direction, and rate.
The number of vacuum holes and the vacuum pressure created.
Our vacuum calibration table has two, three-point, vacuum subsystems equipped with monitoring systems. It's also designed with sufficient chilled water to handle a high output rate. The water also flows in a transverse direction to maximize cooling.
2.1.3 First haul off machine
                                                                 Figure 18: PP hollow sheet entering the first haul off The haul-off machine consists of rollers that are driven by a motor. You will need the haul-off machine to draw the PP corrugated plastic sheet from the vacuum calibrator.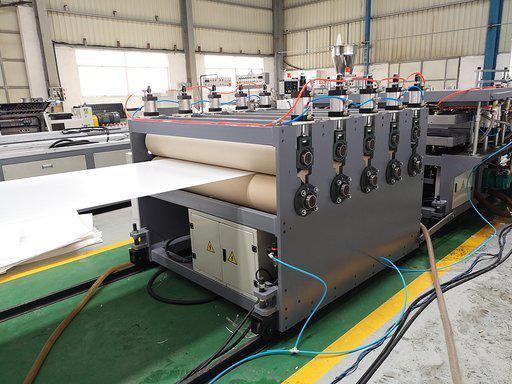 Figure 19: Flute corrugate board leaving the first haul-off
The first haul off machine has many rollers to provide high traction. It also has a strong motor and speed reducer system with a big gear ratio for low-speed operation. The bearing we use is SKC brand from Japan which has a longer service life. We also use an international brand cylinder to make sure the two sides of rollers are at the same level. The rubber roller ensures reduced stress on the board and prevents deformations since it has not yet sufficiently hardened. When rubber tractors pull the PP hollow sheet, they also make it smooth.
2.1.4 Heating oven
Figure 20: Heating oven with heating rods
When the PP grid sheet is cooled inside the vacuum calibrator table, it develops internal stresses due to non-uniform cooling since it's a poor conductor of heat. If we don't remove the stress in the PP hollow sheet, it can result in poor performance of the product when it's used. It may twist, warp, crack and have reduced resistance to wear and tear. To remove the stress, we carry out a process called annealing. This involves heating the PP hollow sheet again to a temperature below the softening point. Then, we cool the PP hollow sheet again and straighten it in the second haul-off rollers.
So what happens inside the annealing oven?
The heating oven has a six heating pipes of 1.5Kw each. They when they are heated, they heat the air inside the oven, when then raises the temperature of the PP hollow board. We use a temperature controller to test the temperature inside the annealing oven. When it reaches our temperature setting, it will stop heating.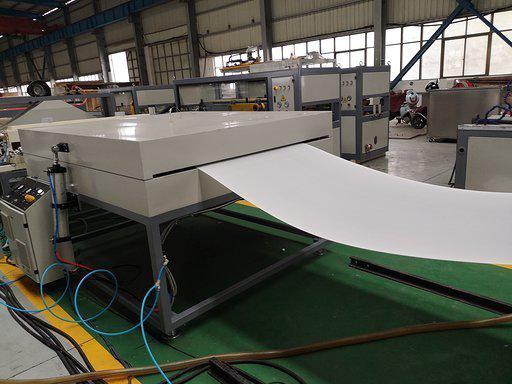 Figure 21: Annealing oven in production
When in production, the heating oven is closed, and it can save power for us.
2.1.5 Corona treating unit
Figure 22: Corona treating unit
Plastic films have low surface energy. It makes them difficult to coat using ink, adhesives, or laminate. If the PP hollow board is not treated during production, it will perform poorly during lamination, printing, and coating. We need to increase its surface energy or its "surface wettability" to enable any coating to sufficiently bond. This is the job of the corona treating unit. The surface energy impacted starts to decrease immediately after treatment and may last for a few days or weeks. So when the customer wants to print on the sheet, they have to treat it again.
So how does the corona treating unit work?
It's made of two main parts:
The power supply  – It converts the normal electric power supply into single phase power at a low frequency, which means it has more energy.
The treater unit – It ionizes the air gap where the PP sheet passes through and thus increasing the surface energy of the PP hollow sheet.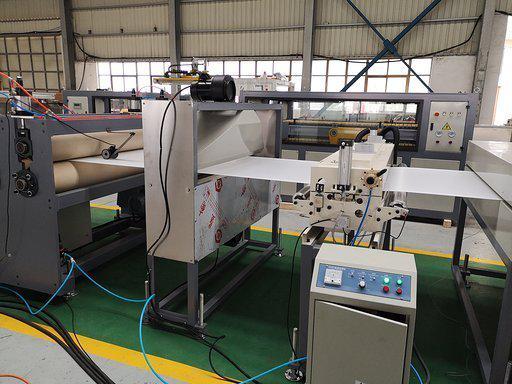 Figure 23: Sheet passing through the corona unit into the cooling frame
2.1.6 Cooling frame & blower
Figure 24: Cooling frame and blower
After the PP flute board leaves the corona treating unit, we cool it further using an air blower. It blows air over the sheet taking away the heat. As the sheet cools further, it hardens. We need it to become rigid enough for side-trimming with the edge cutter, and length-wise cutting into individual pieces.
2.1.7 Second haul off machine + edge cutter
Figure 25: Second haul off device
The second haul off device consists of two rollers and motor. We use it to remove additional stress in the sheet that may have been induced by further cooling. The rollers also flatten the sheet making it smoother.
Figure 26: Second haul off device next to length cutter
On its downstream side, you will find the edge cutting device. It trims the sides of the sheet to get the required dimensions.
2.1.8 Length-setter and cutter unit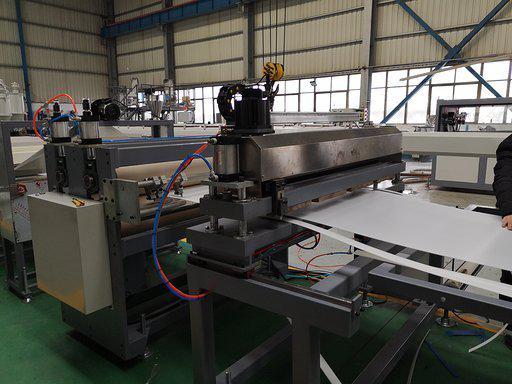 Figure 27 Length-setter and cutter unit
We use the automatic cutter or the transverse cutter to cut the sheet into length-wise pieces. Our cutter has an up and down discharging system. When the required length of the sheet has passed through, the sharp, alloy steel blade is triggered. Our cutter produces very accurate sheets with smooth edges.
2.1.9 Collection Table
Figure 28: Collection table with rollers
The collection table is used to collect the finished PP hollow sheets. It has smooth rollers to enable the sheet slide out gracefully. Next, you can unload the sheet from the line manually as you visually inspect it to make sure it meets your quality standards. https://youtu.be/rYB7Zcc3ThA
2.2 PP Hollow Sheet Extrusion Line Technical Data
PP/PE Hollow Sheet Extrusion Line Technical Data
PC Hollow Sheet Extrusion Line Technical Data
Extruder model
SJ-120, SJ-100
Extruder model
SJ-120, SJ-45
Sheet width
2100mm, 1220mm
Sheet width
2100mm
Sheet thickness
2-8mm, 2-8mm
Sheet thickness
4-40mm
Max capacity
350kg/h,200kg/h
Max capacity
450kg/h
Main motor power
185Kw, 132kw
Main motor power
132kw
2.3 Auxiliary machines for PP Corrugated Sheet Line
Auxiliary machines are not part of the main PP hollow sheet extrusion production line. But, we also need them for tasks such as recycling of plastic waste produced during production. For instance, the crusher mills large pieces of broken plastic into small ones. Other auxiliary machines include:
Water chiller
Crusher
Air compressor
Conclusion
In this chapter, you have learned about the main machines in our PP hollow sheet production line. But, it will take a longer article and lots of time to explain each component of the line. The details covered here, are enough to guide you as you buy a PP corrugated sheet machine. If you want to learn more, you're welcomed to ask us questions. Next, we'll examine the PP hollow sheet's physical characteristics, benefits, and uses.
Chapter 3: Characteristics, Advantages, and Applications of PP Hollow Sheets
3.1 Characteristics of PP Hollow Sheets
1.     Lightweight
The lightweight property of PP hollow sheets makes them easy transport and suitable for different uses such as graphic design in banners & billboards and packaging.
2.     Great workability
Since PP hollow sheets come in large sheets, they have to be cut and fabricated into different products. So, one quality they must possess is great workability. Cutting: You only need a utility knife to cut the sheets or heavy duty scissors. Some sign makers also have commercial stack cutters for heavy duty cutting. Here a video that shows how to cut corrugated plastic sheets using a utility knife and pen cutters. https://youtu.be/Q5hOaKfWhpc Drilling and gluing: You can also drill into PP hollow sheets using a regular drill. To make it easy to tape or glue the sheets, you will treat the sheets in the factory using the corona process. During use, the customer can employ other techniques such as treating with a propane torch or cleaning the surface using alcohol or spirits. Welding PP hollow sheets also work well with screws, bolts, and nuts. In addition, some professional users weld PP sheets together by heating with hot air.
3.     Durability
PP hollow sheets have properties that make very durable such as high impact resistance,  and scratch resistance. They also have chemical resistance against acids, solvents, and alkalis. This makes them suitable for outdoor use and ensures they have a long life.
4.     High strength and rigidity
PP hollow sheets are also known for their high strength and rigidity. You can easily make trays to hold items.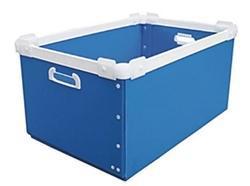 Figure 29: Corrugated plastic box
5.     Waterproof
Polypropylene sheets are water-proof. Hence they are used for water-proofing applications in construction.
6.     Re-usable
You can reuse PP corrugated products such as corrugated plastic boxes up to 12 times. What's more, PP corrugated boxes are collapsible and can be stored for later use.
7.     High fluidity
Since polypropylene is a thermoplastic, it's easy to melt and recycle. When used PP corrugated sheet products are sent to recycling plants, they can be milled and pulverized into plastic pelts. The pelts then act as raw materials for other plastic products like garbage containers.
8.     Environmental friendly
While the carbon emission of a cardboard box is less than that of a corresponding corrugated plastic box, the plastic box can be reused many times. When reused plastic packing is preferable to paper cardboard in terms of energy consumption and greenhouse emissions.
3.2 Application of PP Hollow Sheets
1 Packaging containers
Due to favorable properties such as being lightweight, high strength, damp proof, and good fabrication performance, PP hollow sheets are widely utilized in the packaging industry. What's more, they outperform cardboard boxes made of cardboard paper. For example, while corrugated cardboard only has brown and white colors, the choices of color when it comes to plastic are limitless. In addition, PP gird sheets have good cushioning properties, which can be enhanced by adding more layers.
2 Display panels
PP grid sheets that have been treated respond well to printing. They are often used as base plates for billboards and display signs.
3 Noise barriers
You will find PP/PC hollow boards acting as noise barriers on highways and train lines. They work by containing sound waves and preventing them from reaching homes and businesses.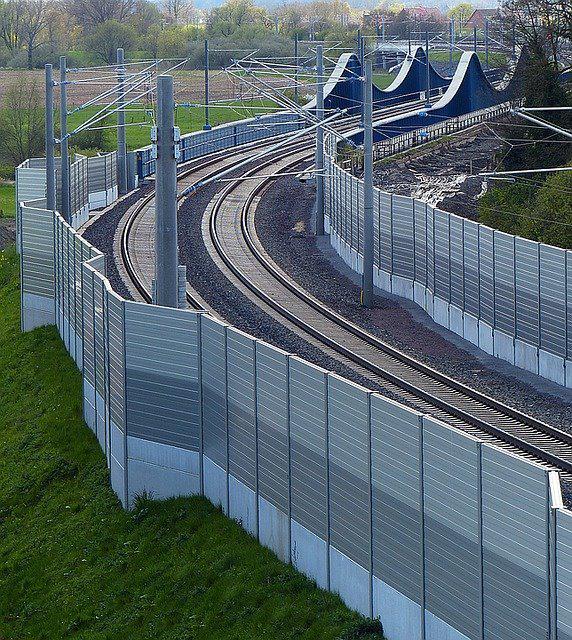 Figure 30: Noise barriers in the train line
4 Building and construction
PP hollow plastic boards have numerous applications in the construction industry. First, they can substitute plywood and glass in indoor decoration. Since they are available in a wide selection of colors, there is no need to repaint them. What's more, they act as excellent damp proof membranes for foundations.
5 Other uses
Besides these main user, PP hollow sheets have other applications such as partitions, vegetable boxes, electrical boxes and covers, pin boards for schools & notice boards, among others.
3.3 Advantages of PP hollow sheets over fiberboard
1 Easy to print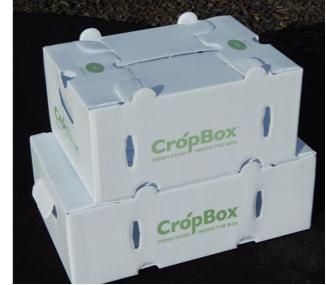 Figure 31: Returnable PP corrugated vegetable box
Businesses often print on their packaging materials to show case their brand's logo & trademark. While you can print on corrugated boxes, it's often difficult to reproduce full colors accurately. The print quality also varies based on the material's color and characteristic of the surface, which in the case of paper, is highly absorbent. But, printing on corona-treated plastic sheets is much efficient, and you can even reproduce high-quality glossy images on the PP packaging.
2 Reusable, recyclable and returnable
In addition to being reusable, you can return plastic corrugated boxes to the supplier after their lifetime for restoration. Since they don't have to undergo an extensive production process, this saves on energy costs, unlike corrugated boxes which have to undergo processing to produce paper pulp.
3 Offer more protection to the product
Plastic corrugated boxes offer enhanced protection to the product than corrugated paper boxes. It is because they are not prone to tear. They are also waterproof have a more rigid structure. What's more, they can be used in areas with wet conditions.
4 Easy to customize
Plastic corrugated boxes can take on different shapes and styles to match the products they contain. For instance, they can be easily partitioned into compartments or even made transparent when using polycarbonate to showcase the product.
Figure 32: Plastic Corrugated Box with fordable top
Conclusion In this chapter, you've seen some of the ways your customers can use PP corrugated sheets. Next, you will see how other PP sheets manufacturers price their products, and how to find the best price for the PP sheet making line.
Chapter 4: PP Plastic Sheet Extrusion Machine Line Price
Figure 33: Best price
With our PP sheet making line, you can produce high-quality sheets for any market around the world. So how are PP corrugated sheets priced?
5.1 PP corrugated sheet price
I researched how PP hollow sheets manufacturers sell their products and found out that PP hollow sheets are priced:
Per kilogram
Piece-wise
Per square meter.
As per 2019, manufactures in China were selling their sheets anywhere between $2 to $5 per piece and for about $1 to $3 per kilogram.
MOQ:
PP sheet manufacturers set a minimum order quantity. It is the least amount of stock they allow a customer to buy. Having an MOQ allows the supplier to boost their profits and move inventory faster.
5.2 How to get the best PP hollow sheet machine price
The average range of an automatic PP hollow sheet line is anywhere between $130,000 to $170,000. Several factors influence the machine's price including the quality of the electrical components used, production capacity, quality of after-sales services, and more. When you buy the PP sheet board extrusion line, here are things to pay attention to:
Maximum production capacity
Whether its single-screw or twin-screw
Brand names of electrical components. For instance, the most reliable inverters are made by ABB and motors by Siemens.
For example, CE, ISO9001, and SGS.
Chapter 5: China PP Grid Sheet Extrusion Line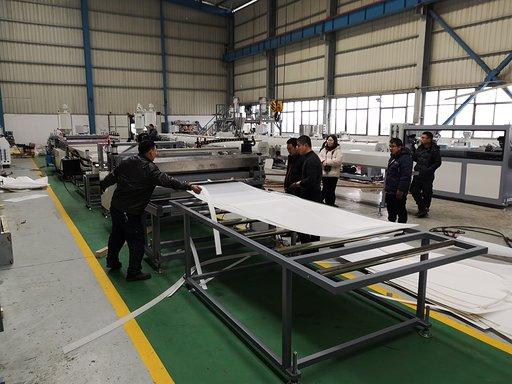 Figure 34: Testing the PP hollow sheet extrusion line at our Factory
5.1 PP FLUTE BOARD MAKING MACHINE FEATURES
Benk Machinery has a long-standing reputation of being a high-quality plastic machinery manufacturer in China. Our PP flute board making line is built using the best parts and by highly-skilled & experienced engineers. If you're looking to start a PP hollow board line, here are some reasons to choose us as your trusted supplier:
1.  High efficiency and special designed screw made with dual alloy steel for long service life
2.  Siemens PLC control
3.  Continuous screen changer
4.  Different products widths
5.  Single layer or co-extrusion
6.  You can customize flute distance
Wear resistance vacuum calibrator with three vacuum holes
High maximum output
Unique t-die that can make PP hollow sheets with different thickness.
5.2 After sales services offered
Benk also offers stellar customer care and consulting services. When you order your machine, we test in our warehouse before shipment. Other services we provide include:
1.  Technical and formula support
2.  On-site installation
3.  Quick and effective video troubleshooting of the PP Hollow Machine online. We can also send our technicians to fix the machine at the site.
4.  You'll get a warranty for 13-month electrical components. We also provide a six month supply of free spare parts.
Training services for your staff.
Standard drawing for chilled water, compressed air, etc.
Conclusion Finally, I want to take this opportunity to invite you to view our Factory. If you can't do visit us at the moment, you're welcomed to discuss your requirements with our Manager Tony. All our plastic lines are reliable stable and used all around the world from North America to Asia. To open your inquiry, send your message here:
Here are more resources for further reading