Your Best PVC Window Profile Extrusion Line Manufacturer
Ask Quote Now!
Fast after-sales service
Varies capacity for your demands
15 Years experiences in making PVC window profile line
PVC Window Profile Extrusion Line
| | |
| --- | --- |
| Main Extruder | Cm65/132 for main profiles |
| Length of vacuum calibration table | 6meters with 4 vacuum pump and 1 motor pump |
| Length of window profile making machine | 25meters for whole line without auxiliary machines |
| How many set of mould | 4sets for simple window |
| Do you supply formula | Yes, we supply formula and raw material information |
| Heater | Cast Aluminum heater with SS cover |
| Gearbox | JC brand No. 1 China  |
| Do you supply after-sale service | Yes, we have skilled engineer to install machine for you.  |
Choose The Right Series PVC Window Profile Extrusion Line for Your Market
Your Reliable PVC Window Profile Extrusion Line Manufacturer in China
BENK PVC window profile extrusion line is also named PVC window profile production line which is used to make different series window profiles, like 60series or 80series.
PVC window profile extrusion line is the same with other plastic profile extrusion line, the difference is between the extrusion mould and vacuum table. The most popular window profiles are 60 series and 80 series.
Benk has different size PVC window profile extrusion line to make different sizes window profile when your profile is small, benk will choose the most suitable extruder and vacuum table for your window profiles.
Normally, one PVC window profile extruding machine can make different profile only changing PVC window profile die, the length of profile length is 6 meters, as BenK PVC window profile can make the fixed length you want with the photoelectric sensor on the stacker.
Benk has engineer to design the window profile for you, and benk also supply the installation drawing for window profiles as well as the formula of PVC window profile.
The PVC window and door profile extrusion line need to work with the high-speed mixer and auxiliary machines, and it only can make PVC window profile, when you want to make whole PVC windows, you also need the PVC window machine, glass and some spare parts.
But, Benk can supply one-stop solution for PVC window, from PVC raw material, PVC window profile production to end whole PVC windows, you can contact our sales or engineer now!
Data Sheet
Videos
Image gallery
Send Enquiry
Type of PVC window profile extrusion line
| | | |
| --- | --- | --- |
| MODEL | YF180 | YF240 |
| Max wide | 180 | 240 |
| Hauling height | 140 | 140 |
| Hauling force | 15 | 30 |
| Hauling speed | 0.5-6 | 0.5-6 |
| Extruder | SJZ51/105 | SJZ65/132 |
| Output(Kg/h) | 120-150 | 200-250 |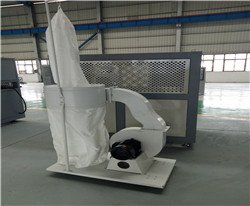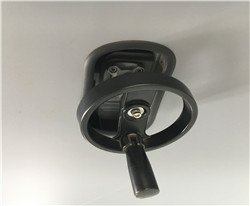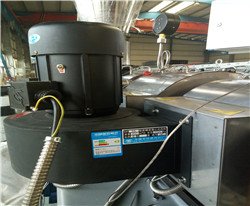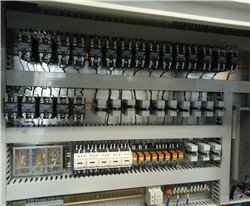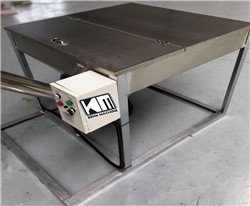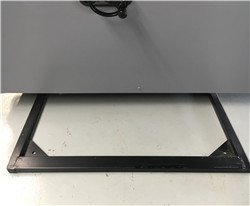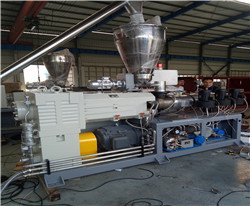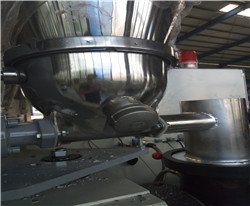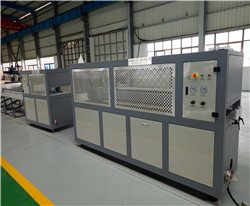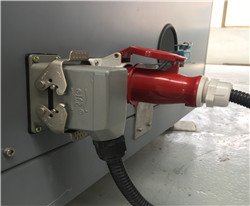 PVC Window Profile Extrusion line: The Ultimate 2019 Guide
uPVC windows are becoming hugely popular all over the world. This demand translates to more uPVC window making companies being set up!
So today, are you looking to start manufacturing uPVC windows?
If so, one of the primary machines you require is a PVC window profile extrusion line.
Don't worry if you're not familiar with it yet. I will tell you all you need to know. In addition, I will take you through the manufacturing process of PVC windows from start to finish.
A bit about ourselves:
We are BENK Machinery Co, one of the most-reputable, mid-sized plastic equipment manufacturing companies in China.
We make it easy for you to import our extrusion lines to any part of the globe. Our goods uphold the highest safety and quality standards.
And we serve clients from all over the world including South America, Africa, Asia, Russia, Europe, etc.
With that short intro, let's get started:
Chapter 1: All you need to know about PVC Window profiles
1.1.         What are PVC windows
A labeled window
Despite the complicated diagram of a window above, windows have two main elements:
Frame
Glazing unit – or glass
The frame accounts for 10 to 30% of the window. Glass (glazing unit) covers most of the surface.
Now, frames can be made from different materials including:
Aluminum
PVC
Timber
Hybrid – e.g. timber with aluminum casing
Composite
Fiberglass
So simply, PVC windows have frames made from polyvinyl chloride (PVC). As a material PVC is thermally unstable.
Since the extrusion process requires PVC to undergo heating, it has to be mixed with stabilizers e.g. calcium-zinc, barium-cadmium. Stabilizers account for 0.02-1.8% of the final PVC mixture.
What else is added in?  
Additional additives include lubricants, softeners, color pigments, and fillers. The commonly used filler is Calcium carbonate – which is a mineral.
It accounts for over 50% in weight. Since it's cheaper than PVC resin, when it is added it reduces the cost of manufacturing.
But what is uPVC?  
I bet you have encountered this term. In full, it stands for unplasticized PVC. It is PVC without softeners or plasticizers. So it tends to be harder than PVC which contains plasticizers.
And uPVC is the go-to material when making window or door frames.
What are uPVC window extrusion profiles?
uPVC casement window with awning
A uPVC window, like the one pictured here, is made by welding profiles together.
Profiles are specialty millwork produced using a uPVC window profile extrusion line. Here are some uPVC window profiles:
Different uPVC profiles
These profiles form different parts of the uPVC window including:
Main frame– it is fixed and consists of the head (the window's top part), jambs (vertical sections), and the sill (the bottom horizontal section).
Sash – it is the part that holds the glass. It is also the movable panel with the framework holding the glazing unit.
Mullion –  it is the vertical element of the framework that divides the window into units. For instance, a mullion can separate two glass panels.
Glazing Bead – it is a strip that secures the glass against the frame. There are two different types of glazing bead; internal and external. The bead consists of the plastic part and rubber gasket used to create a tight seal around the glass. Here is an image of a bead.
 uPVC glass beading
1.3.        Operational types of PVC windows
So far, we have seen that we require profiles to assemble a complete window. And different profiles adopt diverse shapes.
Before we move on when you hear the term double glazing. It just means the window has two glass panels. And if it is tripped glazed it means the window has three glass panels.
What is the need for double or triple glazing?
Well, it is to increase the window's insulation capacity. The space between the glass is usually filled using a gas. The two main gases used are krypton and argon.
Double glazed PVC window
I want to turn your attention still to the image above.
Can you spot the main frame? And the sash holding the double glazed glass panel?
The lack of hinges to hold the sash on the frame also tells us that it is a sliding uPVC window. The other main type is a casement window.
Let see the differences between these UPVC window profile types:
Casement windows open either inward or outward. They consist of sashes fixed to the main frame (the jambs) using hinges. The hinges can be made from metal, plastic, etc.
When a casement window is hinged from the top it is called an awning.
To assemble a casement window, you'll need to produce the following uPVC profile frames:
Profile for the main frame
Casement mullion profile
Sash profiles – either an indoor or outside opening sash.
Glazing bead strips to fix the glasses to the sash
60 Series Connection Diagram
The second main type of window is the sliding uPVC window. Here the frame is fixed, but the sashes can slide horizontally, and sometimes vertically. To make this type of window, you'll need a uPVC profile machinery that can produce:
Sliding frame profile
Sliding frame mullion
Sliding sash profile
Glazing bead
Some frames have two tracks, allowing two sashes to move. Others have three, or four tracks.
60 Series vs. 80 Series UPVC window profile sizes
Diagram of different types of 60 series uPVC window profiles
You'll often hear uPVC windows classified into series such as 60 series, 80 series, etc.
What does this actually mean?
Simply put, this has to do with the width of the profile as illustrated above. The most popular series for window profiles are 60 and 80 series (widths 60mm and 80mm respectively).
Both series can make sliding and casement window frames.
60 series connection diagram
80 series connection diagram
80 Series window profile
Example of Middle East 60 series Window assembly
1.5               How to start a uPVC window frame factory?
Are you wondering how to start a uPVC window factory?
Well, first you have to justify that there is a demand for such products in your market. In some parts of the worlds, steel windows are the norm, others prefer wood.
You don't need a huge market to begin. Most people don't know about PVC windows. So you can start by building awareness by partnering with players in the construction industry including architects, contractors, builders, homeowners, etc.
Champion the benefits of PVC windows that include their ease of installation, weatherability, aesthetics, energy efficiency, environmental friendliness, durability, etc.
And what machines are needed?
To know this, let's look at the uPVC window manufacturing process in steps:
Mixing – this entails preparing the PVC window profile formulation (PVC resin + CaCo3 + other additives).
Extrusion – the process includes feeding -> melting, plasticization & extrusion -> die head shaping-> vacuum calibration -> Cooling in water bath -> Haul-off -> Cutting -> Stacking
The fabrication process entails:
Length-wise & V-notch cutting – extruded profiles are generally 6 meters long. They are cut into the required lengths based on a window's dimensions. Then, V-notch cutter saws off the corners of the frames to create 45o V-notch cutting requires a high cutting precision and is mostly done using an automatic cutting machine. But it can be done manually for instance when using a portable uPVC window making machine.
Punching of notches and holes on the profiles may take place at this stage. Punching can also be done online during extrusion of profiles
Welding of profiles – Frames have four corners. So you will require four profile pieces to form a square or rectangular shape. To join profile pieces, welding is the most preferred way. It is preferable to use a four-point welder to weld all the corners at the same time. The profiles are usually heated to 400-5000F for 10 or 15 seconds, and then pressed together to form a bond. Cooling then solidifies the joints.
CNC corner cleaning – When two profiles are pressed together, welding seams result. The CNC corner cleaning machine is used to even out the corners. It uses high-precision disk cutters and grooving knifes to cut off excess material from the corners.
Fitting hinges and other accessories – This is the ultimate step of the fabrication process. Even in highly automated lines, it requires manual labor to install sash fasteners, handles, hinges and other accessories. The glazing unit can be installed at the factory, or during onsite installation.
During the fabrication process, a lot of scrap waste gets generated. It is advisable to have recycling machines at your factory. Namely, the plastic crusher and milling machines.
And that, in short, is how you make a complete uPVC window.
1.6         Techniques used to manufacture PVC window profiles
1.6.1                  Single-Extrusion
It's far the most common way to make uPVC profiles. Here you only need one extruder. The extruder heats the raw material inside its barrel until it becomes a molten polymer (melt) that has a bubble-gum like consistency. The melt is extruded through a die head that shapes it into the required profile.
1.6.2                 Co-extrusion
In co-extrusion, two extruders are used to produce a profile with layers. BENK offers three co-extrusion options:
         i.      Coated co-extrusion
Here two extruders are used; one to form the inner layer using PVC, and the other extruder to create an outside layer using ASA/PMMA. This technique allows you to extend the working life of the uPVC window.
       ii.      Two colors co-extrusion
You can use this technique to change the color of the PVC profiles.
      iii.      Rubber strip co-extrusion
This is another special technique, where you co-extrude a PVC profile with a rubber strip. For this, we supply a conical twin extruder working together with an SJ25/25 or SJ30/25 single screw extruder.
Glazing bead with rubber strip
Chapter 2: Features and Benefits of our PVC Window Profile Extrusion Line
In this chapter, I will introduce you to our PVC window profile making line.
As you have seen, you require several types of profiles: e.g. frame, sash, mullion.
The configuration of the extrusion line stays the same regardless of the profile shape you're making. All you need to do is change the design of the die head.
While it sounds like a good idea, you'll have to halt production.
The extruder will have to cool down before it is heated up again. This of course results in energy and time wastage.
So we recommend getting additional uPVC machinery to produce different profile shapes.
Just send us a sample of what you want to manufacture
Figuring out what machines you need and their specifications can be hard for a first timer!
If you don't have extensive experience in this field ––we can help.
Just send us the sample of the final product you want to manufacture. It is that easy.
And you don't have to send a sample all the way to China. Just take pictures of it and send an email to our manager Tony.
We'll advise you on what machines you need in less than 24 hours.
uPVC profile machine list
| | | |
| --- | --- | --- |
| No | Unit machine | Unit |
| 1. | Feeder | 1 set |
| 2. | Conical Twin Screw Extruder | 1 set |
| 3. | Die head | 1 set |
| 4. | Calibration table (with vacuum calibrating mould, water tank, water & vacuum pumps) | 1 set |
| 5. | Haul off machine/tractor/puller | 1 set |
| 6. | Stacker & cutter | 1 set |
| 7. | Control cabinet | 1 set |
2.1.1               Conical Extruder
Conical double screw extruder
The conical double screw extruder is the ideal choice for plasticizing PVC resin + CaCo3 and other additives.
It has two screws inside its barrel.
We make our screws from 38CrMoAlA + special alloy steel with a nitriding layer that is 0.5-0.7mm and polished to a surface hardness of HV900.
Similarly, the barrel is made from 38CrMoAlA. The choice of steel allows it to plasticize formula with a moderate level of CaCO3.
But to reduce costs, you may choose to have a higher percentage of CaCo3. This is not a problem as we can make the inner components with SKD-11 steel that's more durable but a little expensive.
Another key component of the extruder is the gearbox, which is hardened and has high precision and torque. Thus it can supply consistent power to the screws no matter the load.
The gearbox transmits power from the motor. We use an AC motor and an ABB inverter drive to control the speed.
We recommend SJZ65/132. But we have more PVC window profile extruders capable of hourly outputs of 120-800kg/h.
2.2.1              Die head/mould
PVC window mould die head
All our dies use 3CR17 steel that is specially treated to withstand wear. You may need more than one die if you're making different profile shapes.
Our technical team will customize the dies based on your requirements.
2.2.2                   Vacuum calibration table
 Calibration table lined up to the haul-off
The calibration table cools and gives the profile its final dimensions. Its main components include the vacuum calibration device, water tank, vacuum pumps, and water pumps.
The calibrator mould has an inner mirror polished surface. And air and water passages.
You'll see numerous tubes running into and from the calibrator mould. Some are used to create a partial vacuum allowing the extruded profile to push against the mould. Others bring in cool water and other tubes draw out warm water that is filtered, recycled and cooled.
The water bath is made from stainless steel since it is always in contact with water. It can adopt forced convection cooling using spray nozzles to prevent the formation of a boundary layer around the profile.
Vacuum calibration table showing connections & air blowers at the tank exit
For window profile frames, the vacuum calibration table is usually 4 to 6 meters long. But we can elongate it up to 9 meters; in case you're making thick shapes that need considerable time in contact with cooling water. Or if you have a high-speed production line.
2.2.3            Haul-off and cutter
Haul-off station with control panel
The haul-off refers to a pulling machine made of two-caterpillar tracks that provide a large surface for gripping the profile and pulling it from the calibration unit.
Rubber is our preferred material for making the tracks. And the haul-off is driven with a Siemens motor with the speed adjusted with an ABB inverter.
Inside the haul-off station showing caterpillar tracks
Our haul-off machine comes with a control panel that indicates the speed of the line accurately. And you can vary this speed when you want to stretch the material coming out of the extruder.
We also use an Autonics brand encoder. It is a special measuring device that can determine what length of the profile has passed through and send cutting instructions to the cutter.
2.2.4            Stacker flip/Tilting table
 Tilting table
The tilting table works on a simple mechanism.
It uses a pneumatic control system to flip the tray holding the cut uPVC profile. Automating the take-off means you don't need someone to be always present to remove the finished profile from the line. This saves your labor costs.
Stacking table for PVC window production line (front-view)
2.2.5             Electrical control system and alarm
The electrical control system consists of physically interconnected devices. It is used to manage, direct, and regulate the behavior of other devices in the uPVC window profile making machine.
You may also encounter the term PLC as you search for a window profile processing line. Basically, PLC stands for Programmable Logic Controller. It is an industrial digital computer adapted to control the manufacturing process.
Including PLC control in our lines allows us to achieve a high automation level of up to 99%.
You'll also get a stable and rugged electrical system thanks to the famous brand parts in our PVC window making machine.
We also have a robust alarm system in place. It alerts your operator using audible sounds and visual indicators. These messages will help your operator respond and take appropriate actions.
Choosing BENK Machinery as your preferred supplier presents many benefits.
We have designed our screw loader based on the latest research and development. It comes with a timing device allowing it to feed materials automatically. And it has an overload protection system.
The conical extruder is great for the heat-sensitive PVC resin, since it impacts less shear heating. It also has uniform forward flow at high and low output rates. We have ensured that it has optimal energy performance.
Our extruder has an advanced heating and cooling system with low-noise fans for barrel cooling, and precisely located thermocouples for accurate temperature control.
The vacuum calibration system features a recirculating cooling water system with filters. The vacuum zone can be monitored and easily controlled from the table's control panel.
The cooling tank is made from stainless steel with a solid structure. It has a series of supports to keep the profile submerged in water. An air blower can be installed at its end to blow away water from the profile's surface.
The handling unit uses anti-aging rubber tracks can withstand long periods of use.
The cutter's suction device minimizes dust or powder pollution.


Dust collector device

It is easy to change the mould to produce different types of profiles including door and window frames.
Our technical department can custom-make the PVC window profile machine to your exact requirements.
The line comes with a 1-year guarantee.
We can supply free formula support after your purchase.
Chapter 3: Industrial statistics & Research into uPVC window profiles
In this chapter, let's examine why more people are choosing PVC windows over timber and aluminum window frames.
You'll also see some statistics on the uPVC window and door frame market:
Energy efficiency:
Windows are critical to a building's energy efficiency. Heat gained or lost through windows accounts for 25-30% of the energy used to heat and cool residential buildings.
Naturally, the glazing unit has the most impact on the window's thermal efficiency. Triple glazing is more efficient than double glazing, which is better than single glazed windows.
The frame used is also essential. Metal is a good transmitter of heat and a poor insulator. Both wood and uPVC have low thermal conductivities, meaning that there are good insulators.
Environmental impact:
About 4 percent of the global production of crude oil is used to make plastics. And less than one percent is used to make PVC resin.
What's more, PVC can be recycled reducing the demand for virgin material. And with better recycling machines & technologies being developed, recycling plastics is set to improve.
Bauxite from which aluminium is extracted
Aluminum is derived from the ground as an ore known as bauxite. Extraction and processing of aluminum have a high impact on the environment as a lot of pollutants are released and a lot of energy consumed.
Timber, on the other hand, is identified as a renewable source. However, most of the forests have been overly depleted as trees are cleared to make way for agriculture and human settlement activities. The current efforts are to replenish this valuable resource. And timber at the end of its service life has to be disposed of.
Ease of production:
There is no doubt that it is much easier and quicker to produce PVC windows compared to aluminum or wooden frames.
This is thanks to the extrusion process and a high degree of automation in uPVC lines.
Lifespan:
The lifespan on uPVC windows by most reports is placed at 25-35 years.
Timber can achieve long life but it requires regular maintenance. It can be attacked by insects, and rot when it gets wet. Windows are always exposed to the elements such as sunlight, which impairs their service life.
Aluminum windows have an expected lifespan of 45 years. But the high cost of aluminum windows continues to be a deterrent for most customers.
In Europe as a whole, as of 1999, PVC windows accounted for 38.2%, timber 31.4% and aluminum 30.4% of the window market.
In India, uPVC windows and doors were still a new concept before 2010, with a small market penetration of 7%. But they have experienced rapid growth from 2010 to 2015. Further growth is set to be boosted by the development of smart cities and the rise in residential apartments.
Globally, the uPVC window and door market is expected to grow by 4% by the year 2024.
Chapter 4: uPVC window machine price information
So how much does a window profile extrusion line cost?
uPVC window making machine showing the screw loader, extruder, vacuum calibration table, haul-off
You can buy a new line anywhere from $30,000 to $55,000. The cost will be governed by the number of molds you need, the choice of auxiliary machines, among other factors.
The best way to get the lowest price is to get your custom quote from us.
Chapter 5: Assured quality on our PVC window profile line
Still looking for uPVC window machinery for sale? Make the right choice by choosing BENK. We promise you:
Fully functioning and high production lines with proven results.
Great communication and regular updates about your order.
Professional executed contracts – that are signed and properly chopped – (affixed with the company seal).
Transparent buying process where we disclose all aspects of the machines
Great prices that match the quality of the components
Dedicated sales and an after-sales team ready to reply to your enquiries and solve your problems.
uPVC profile production lines that comply with CE certification standards.
Test reports from international labs e.g. SGS ascertaining the line's quality
Thorough testing before shipment
Conclusion
We have been in business for over 5 years now. Our quality is guaranteed since we don't subcontract, but make each line at our workshop. In fact, you're free to visit our factory and learn how we make our plastic extrusion equipment.
By dealing with different customers from diverse markets, we understand the quality regulations in different countries and will ensure that you'll face no problems importing our equipment.
When you send your inquiry through our site, you can include details about:
What raw material do you plan to use: powder or granules?
What production capacity you require?
What window profiles you plan to make and their specifications e.g. uPVC window sliding making line? You can also send us pictures.
Thanks for your on-going cooperation. And reach me through:
Sending an email to [email protected]
Phone 0086-512-5890146
WhatsApp +86-13052271776
You'll find BENK stands in various international trade shows. Just check our blog to see where to find us next so you can talk to us face to face.
References