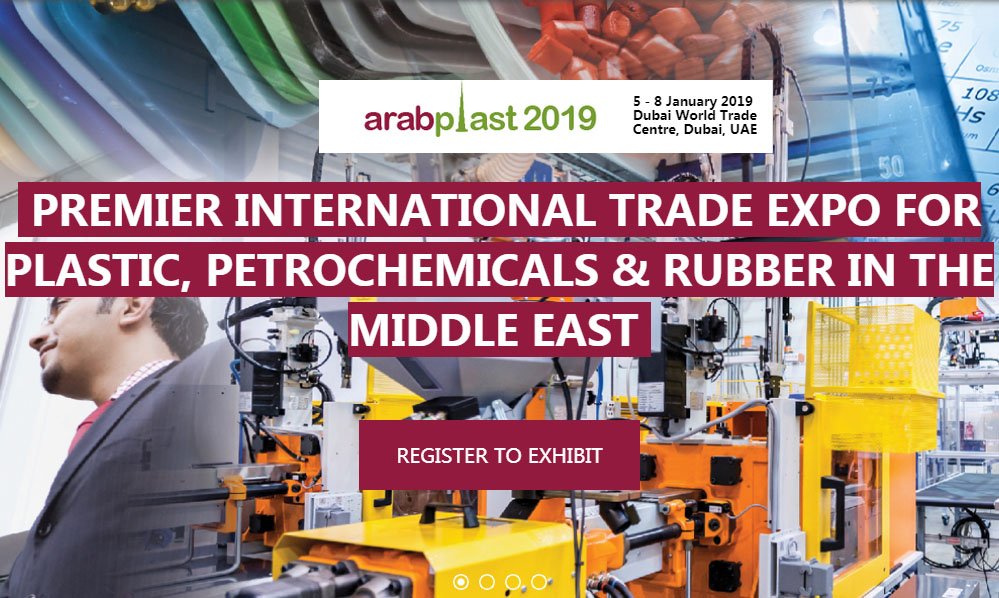 Hello, everyone, ArabPlast 2019 will be hold in Dubai from Jan. 5th-8th, and our company will attend the exhibition(stand no. is 1C110-2), if you want to come and see the exhibition, you can register from here.
ArabPlast is the largest exhibition in Middle East and North Africa for plastic extrusion machine, plastic raw materials, rubber machine and rubber material.
ArabPlast will be hold in Dubai World Trade Center, which is located in Sheik Zayed Road Convention Gate Dubai UAE.
Benk machinery has ordered 12 square meter stand, but we will not bring any machines to the expo, we only bring our catalogs and samples.
If you are in the plastic or rubber business, you will find the right supplier for you.